Connecting with the land as an ancestor
It's more important than ever to recognize that we are part of larger ecosystems and we are never alone when we gather outdoors.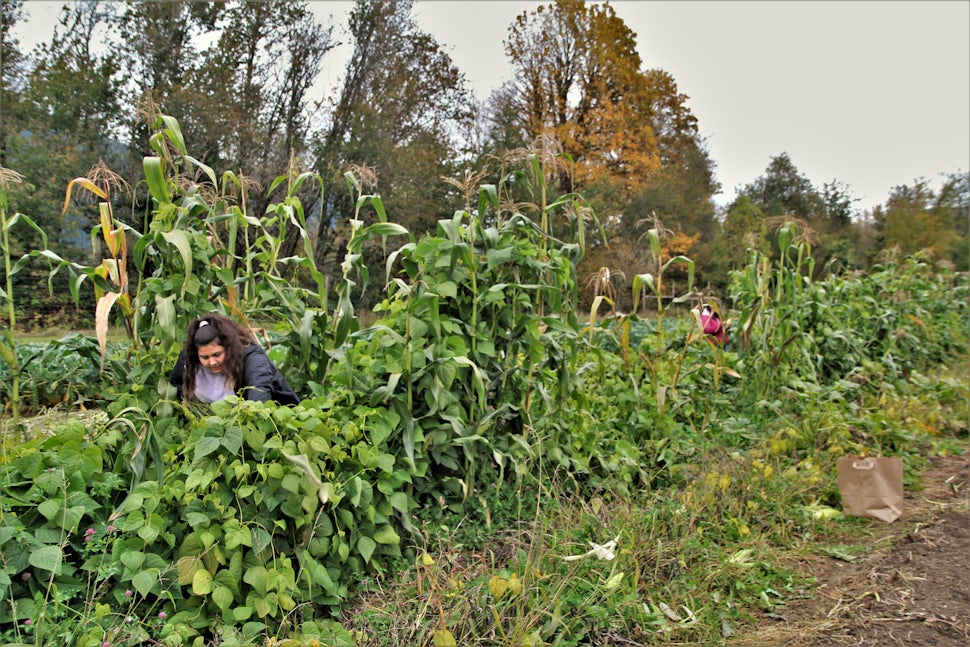 Although we were a small group of six gathering at Long Hearing Farm on a muggy October day, I felt deeply connected with a larger group of beings surrounding us. Organized by Seeding Reciprocity, an Indigenous-based platform centering on environmental science and community, I was able to spend a day harvesting traditional foods at Long Hearing Farm located on Sauk Suiattle, Upper Skagit, and Stillaguamish traditional territories.
Long Hearing Farm is named after co-op owner Elizabeth Bragg's Blackfeet great-great-grandmother, a survivor of structural violence, but a woman filled with love for her family and the land. As a group of Indigenous people and allies, we gathered with Elizabeth at the Otaapohkat plot to connect with plant relatives from across Indigenous territories.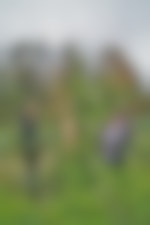 Gathering with Plant Ancestors
In Blackfeet, "Otaapohkat" means to "bring gifts of food." This plot was created with the intent to provide Indigenous foods to Black people, Indigenous people, and people of color to build a strong relationship with Indigenous land and seeds.
On this particular farm day, we were fortunate to harvest beans from the Otaapohkat plot. There was a variety of beans from the Cherokee Nation Seed Bank and parts of Oaxaca in Southern Mexico. As Elizabeth explained to us, they feel like "ancestors and young babies" all in one.
It has been almost a month since I visited the farm, yet I still reflect on this powerful sentiment. In seeds, we can find some of our oldest ancestors and enough life to help build future generations.
We also had the honor of harvesting Indigenous varieties of corn. This was the first time I had been able to harvest blue and purple corn. As I pulled back the husks to reveal the colors, it felt like meeting a grandmother who had been missing from my life.
Although the season was almost over, we were able to find so much corn hidden amongst the beanstalks. We shared a moment of wonder and joy as it was everyone's first time reconnecting with this ancestor.
From an Indigenous perspective, the possibilities of corn are endless. I truly believe that as the future will be Indigenous, we will only re-learn more about how we can have relationships with this old relative.
As Elizabeth insinuated with her statement, it's a circular and spiral notion of time as we become small children learning from these elders and also taking on the role of an elder who will carry this knowledge into the future. When we gather with the land as a relative rather than a relationship of ownership, we unveil a portal to build community based on reciprocity.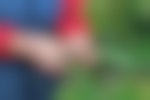 Water Ancestors
As our day at Long Hearing Farm came to an end, we gathered near the Skagit River to share some reflections. We were surprised with a visit from salmon, older relatives of the Skagit River, and the tribes whose land we reside on. The fish were swimming a couple of feet from us, letting us know that we were not alone.
I felt incredibly lucky to see them swim in their ancestral waters for the first time, and felt a deep sense of gratitude to see them return home. Once again I felt the message of "seeding reciprocity" resonate across the group as we sowed our prayers or messages directly to the land and water, and in return, the salmon offered themselves to us.
Can you imagine if we could have this kind of relationship with every single thing we eat? Even as an ally to the Indigenous people whose land you occupy, you can still build meaningful relationships with the land and food you consume.
It's a relationship built on reciprocity, and just like any relationship, it takes work and commitment. When we gather in the outdoors, we must recognize our wholeness as a community and the earth will reciprocate the same.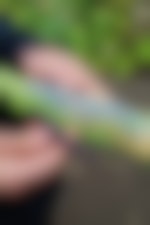 We want to acknowledge and thank the past, present, and future generations of all Native Nations and Indigenous Peoples whose ancestral lands we travel, explore, and play on. Always practice Leave No Trace ethics on your adventures and follow local regulations. Please explore responsibly!
Do you love the outdoors?
Yep, us too. That's why we send you the best local adventures, stories, and expert advice, right to your inbox.