Review: Ultimate Direction Hydro Tight
Load up the UD Hydro Tight with snacks, water, keys, and hit the trails!

These pants are comfortable, with a tapered fit, and loaded with pockets and sleeves to keep you fueled for long runs. Trails, roads, mountain runs… the Hydro Tight is a great versatile selection that has pockets, sleeves, and feature sets for all types of runs.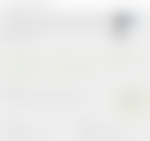 GET YOUR ULTIMATE DIRECTION HYDRO TIGHT HERE.
I took the Hydro Tight out on trail and road runs, testing its ability to serve as an all-around running tight. I live around ~1 mile from a state park, so most of my runs start with around a mile of road before hitting dirt; living in Seattle, Washington also means rain this time of year, so I got to test out the tights in wet and damp conditions.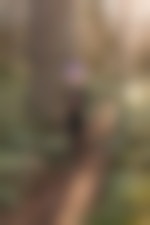 I run nearly every day, so I really appreciate having a compression tight that is comfortable to wear and durable, something I can run through the washing machine time and time again without it ripping or breaking down. I am rough on my gear, pulling, stretching, and at times bushwhacking off trail a bit.
Fit/Comfort
My first impression when putting on the Hydro Tight was the waist belt; I am a 31-32" waist, 6'1" and around 175 lbs. I tried out the size medium Hydro Tight and immediately noticed them to be a bit on the "tight" side, at least when trying to put them on. I loosened the waist belt and then was able to slide them on, but there was definitely some pulling and stretching involved. Once they were on, though, they fit quite comfortably. Just getting them on was a bit of work.
The Hydro Tight has two main materials: black spandex and then a grey mesh that sits on the back of the knees and is overlaid as a pocket on the side of the leg. The mesh is a bit scratchy at first, but I got used to it after my first time using the pants. I wasn't a huge fan of the mesh behind the knee, to be honest; I think that can be removed in favor of a more comfortable-to-skin material like the spandex. It felt a bit out of place for the rest of the pant.
The waist belt features a built in nylon "belt" that cinches down to tighten the waist. I found this a bit uncomfortable at times too, as the belt itself was quite narrow and put some pressure on my waist. I think in future version of the pant the belt could either be widened to equalize the pressure points more, or taken out completely in favor of a stretchy spandex-like material.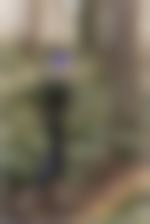 The butt pocket sits above the butt on a flat portion of my pelvis, where it didn't rub or chafe. It was nice to have this to hold my phone, keys, or other items during a run, like snacks.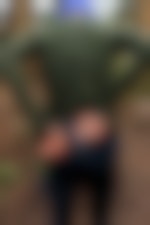 Overall, the pants are quite comfortable, but with some small revisions to the materials used in specific places on the pant, particularly the mesh material, I think the comfort could be improved.
Look/Style
The black and grey tones of the Hydro Tight are simple and sleek, not flashy or gaudy. The pants look and feel functional, and they are. Not much more to report here.
Features
The feature set of the Hydro Tight is what makes it stand out. As mentioned, the Hydro Tight is loaded with sleeves and pockets. As the name implies, the Hydro Tight has two rear pockets for small water bottles, which come included with your purchase and fit perfectly into the sleeve. It's a really nice feature for long runs, and will come in handy in summer as the temperatures warm.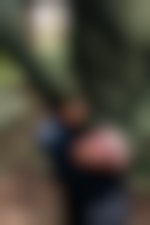 There is a rear velcro pocket above the butt, as mentioned, that fits comfortably onto the flat portion of your pelvis, without rubbing or chafing. It holds a phone, keys, snack, etc. very well.
There are two more side sleeves on the pant that can hold a rain jacket, beanie, set of gloves, phone, you name it! I LOVED these side pockets. On runs where it wasn't raining I stuck my phone, keys, etc. in there and off I went. I did notice that there was no closure mechanism for them and there was one instance in which my keys slipped out and I needed to go back and find them on the trail. A velcro closure top or maybe a fold across the top of the sleeve would be a nice addition to make sure items don't slip out when you are leaning over or stretching.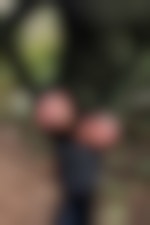 Weight/Packability
The Hydro Tight weighs in at 9.7 ounces and has a mid-to-lightweight feel and warmth. I often ran in temperatures around 35-45 degrees, where the first half mile or so was chilly but then warmed up once my body temperature warmed up. The Hydro Tight is a perfect weight for chilly to colder runs where you want compression and a bit of warmth. In the summer it would feel a bit on the warmer side; I wouldn't recommend using it on runs above 70 degrees or so.
Function/Performance
The Hydro Tight nails at performing on long runs where you need to bring along water, snacks, some gloves, etc. It removes the need for a vest or running belt and puts everything on your lower body, which is nice for keeping your upper body well ventilated. I appreciated the stretch and flexibility of the materials in the Hydro Tight, with the lone exception of the mesh material behind the knees, as mentioned. Overall, this is a performance running tight for runners who are stretching their miles and need gear and fuel to keep them going.
Durability/Construction
The materials and construction of the Hydro Tight are top-notch, a nod to the engineers and product makers at Ultimate Direction. Some of the logos on the pant began to peel after washing, but none of the seams, velcro, or material itself showed any signs of damage. Often I find that the waistband of running tights can fail at the seams, but not on this pant! Even after a little skid on the trail after hitting a root, the Hydro Tight didn't snag or rip anywhere. I'm confident the Hydro Tight can stand up to my harsh treatment of it, and that is saying a lot.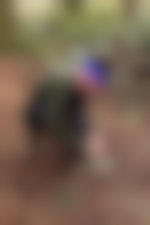 Friendliness to Earth
Ultimate Direction, as part of Exxel Outdoors, has a strong Code of Conduct that they weave into all their products, focusing on sourcing materials that are produced within their Human Rights Expectations rules. Ultimate Direction focuses on creating products for human-powered adventures, encouraging people to get out and explore their backyard. I'm proud of the message and tone they set in their marketing as a user of their products, encouraging conservation and protection of our natural outdoor spaces.
To learn about Ultimate Direction's proud heritage of social responsibility, visit their website.
The Final Word
The Hydro Tight is packed with pockets, features, and the comfort to keep you on the trails, road, or wherever you run, for the long haul. Its performance and function stand out immediately, with its mesh and velcro pockets, as well as its included water bottles and dedicated sleeves. With minor improvements to the materials used in some places on the pant, as well as the waist belt, the Hydro Tight could be even more comfortable and form-fitting. I loved using the Hydro Tight for runs out of my front door and deeper into the mountains, and will continue to slip these on for my chilly morning and night runs on my local trails.
This review was originally posted on DirtbagDreams.com.
Are you an Outdoor Industry Professional? You may qualify for pro deals with Outdoor Prolink. Learn more here.
We want to acknowledge and thank the past, present, and future generations of all Native Nations and Indigenous Peoples whose ancestral lands we travel, explore, and play on. Always practice Leave No Trace ethics on your adventures and follow local regulations. Please explore responsibly!
Do you love the outdoors?
Yep, us too. That's why we send you the best local adventures, stories, and expert advice, right to your inbox.