What It Takes to Climb the Ultimate Trek: Everest Base Camp and Kala Pathar
How to prepare for the Everest Base Camp trek in every sense of the word.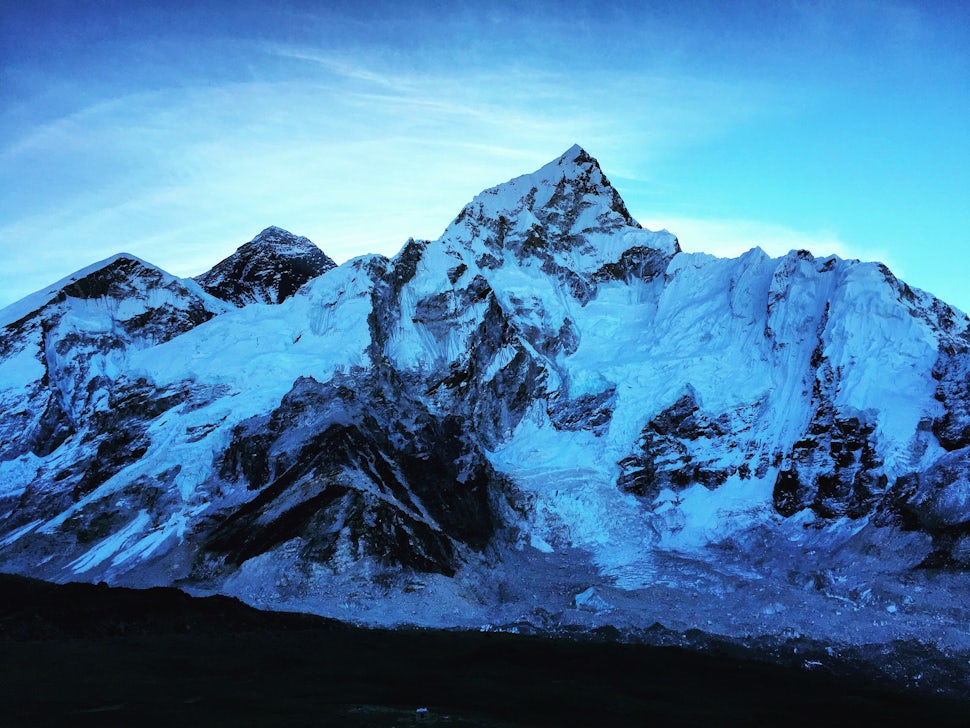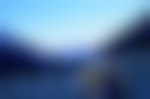 It is 4 a.m. I am suddenly awake in my tent. Not because it is 22 degrees outside. But because I hear a sound I don't recognize.

Then it dawns on me. It is my tent mate. He is peeing into a water bottle. This sound would wake me up two more times that evening. He and others had bought water bottles earlier in the day for the express purpose of avoiding having to get up and unzip the tent and trudge outside at 4 am.
Now I tell you this, not to gross you out, but because these are the kinds of things that make trekking to Everest Base Camp hard. It's the difficulty of hiking and camping at altitude for a long stretch and everything that goes with it.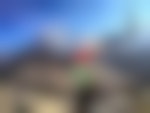 Don't get me wrong, the physical challenges of the trek are hard. There's no denying it. Especially if you choose to climb Kala Pathar after you climb to Everest Base Camp.
One really does need to prepare. For months before my trek, I worked out six days a week. I primarily did boot camp classes with a lot of squats in them (your glutes are your friends when you climb 8 hours a day). I also did stair master sessions. Sometimes I would finish my boot camp class by doing an hour of stair master. I did a lot of spinning (you need your quad muscles too). Finally, I ran. I participated in a series of races and I did two half marathons in the month before I left for Nepal. Others in my group who lived out west hiked every weekend. A good friend simply stair mastered and did spinning. Whatever physical regimen you choose just make it rigorous, say an hour a day, six days a week for three months prior to your EBC trek.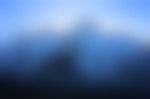 So while days like climbing to Namiche Bazaar were a bit hard, the hardest challenges of going to Everest Base Camp for me, was the other stuff: the challenges of trekking at altitude and trekking in Nepal. What do I mean by that?
For one, I didn't shower for 14 days.
There are a lot of opportunities to get sick on Everest (virtually everybody had something, and I had a sinus infection) but the last thing our guides wanted was for us to swallow water in the shower and pick up a parasite.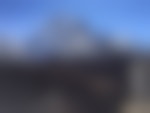 So you're a bit gross. But then so is everybody. Two, because my group was in tents, not every night but a lot of nights (versus other adventure companies who spend every night in tea houses), and I was exhausted and it gets tiring changing your clothes in tents, I simply didn't bother changing my clothes the last three days before the final push to EBC.
As for tents or teahouses. I wanted to camp in tents but honestly it did make the trek slightly more difficult and frankly they are usually pitched just outside the teahouses. So if you want a bit more comfort go for the teahouses. They are still rudimentary with virtually no heat (except in the common rooms). So you are still roughing it if you will.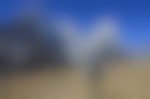 Then there's the altitude and everything that comes with it.
The altitude just tires you. And frankly you worry about it. The last thing you want is to fly halfway around the world, and not be able to make it to base camp because of altitude sickness.
To cope with that many of us took diamox. This was debated a lot. Once we landed in Lukla, I took anywhere from 250 mg to 500mg a day. Diamox helps you get rid of the carbon dioxide that builds up within you at altitude and hopefully prevents altitude sickness. Some felt it was cheating. Personally I think if you have trained and can cover the physical challenges (which I did), I didn't want be prevented from going to EBC because my body wasn't capable of getting rid of the excess carbon dioxide. Almost everyone on our group eventually took it. And it's important to note that everyone in our group made it to Everest Base Camp.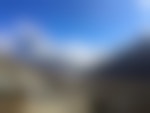 To fight altitude sickness it is important to drink just a ton of water. Over a gallon a day. I think it's particularly important to drink early. By the time a headache hits you, it's almost too late for fluids to take effect. So I would drink two liters by mid-day each day and another two liters in the afternoon.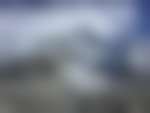 We also had two doctors on our trip and they gave us a great recommendation. When climbing, focus on your breathing, particularly on exhaling. You want to rid your body of the carbon dioxide. So as you climb breathe out hard through your mouth. And while everyone knows the adage "one foot in front of the other", this breathing technique (inhale with strong exhale) will put you in a rhythmic mood and take your mind off those endless switchbacks above you.
So what else?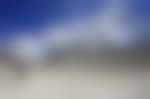 You're sleeping in tents, it's cold (when we started out for EBC it was 10 degrees at 6 a.m.), your tent mate is waking you up every few hours peeing, you are worried about getting altitude sickness, you probably have a cold, you might have digestive issues (welcome to Nepal), you haven't showered in 14 days...I think that just about covers it. Except, if I can say it, things like yak dung. There is no fuel above tree line to burn, so they burn yak dung. It's everywhere, on the trails, drying in the sun etc.
Everest Base Camp trail is the yak dung capital of the world.
Now, it didn't bother me at all, but others didn't love getting cozy by the potbelly stove after a woman dumps a carton of yak dung in the top of it.
So those are the challenges that make Everest hard.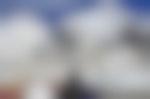 It isn't necessarily the physical toll (my two marathons were more challenging as was hiking Paintbrush Divide with a 40 lb. pack) it's the "everything else" I mentioned.
The one day, though, I truly was tested was Kala Pathar. Ironically the final trek to Everest Base Camp is a low elevation gain, maybe 750 feet if I recall. It's a long and tough day because of the altitude. But Kala Pathar, if you choose to do it the next day (about four to five in our group chose not to after getting to Everest Base Camp), is steep. After the first 50 yards, I had to pull over, breathing hard. It's almost two hours straight up with never ending switchbacks. It is the tallest climb of the trip at 18,700 feet and steep. That's us at the summit below.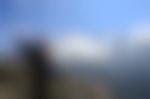 All in all, Everest Base Camp is an amazing adventure. Just wonderful. Almost a week doesn't go by that I don't think about it.
The scenery is absolutely stunning. Almost every day, after you are dropped off in Lukla, offers amazing views which only get better the higher you climb. You will be posting to your Instagram accounts long after you have returned. Nothing can prepare you for how beautiful the Himalayas are.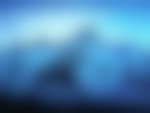 You will probably make life long friends with members of your group. Many came solo because it's hard to find a friend who is either physically fit enough or has the time to spend 19 days doing a trip. So people are welcoming and wanting to share in the experience.
The people of Nepal are amazing. Personally, this was as impactful as the scenery. This is a country still dealing with the aftershocks of a devastating earthquake. Nevertheless virtually every person and child we saw shouted, "Namaste" at us as we passed. They are just incredibly nice and friendly.
It is estimated that in 2016, post earthquake, trekking was down 60 percent. Much of the earthquake affected regions need to carry building materials up the trail for miles on their back. These villages simply can't afford helicopters. No country could use your tired muscles and tourism dollars more than the Nepalese.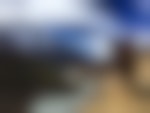 So start working out and book a trip. Everest changes you in ways that are hard to summarize. Think of it as a trip that comes with eye opening scenery, a chance to make life long friends, a great sense of personal accomplishment and the opportunity to witness a people who are as resilient as they come.

I will leave you with one last image. One morning in Pheriche, a village you stay in one the way down from EBC, I was getting geared up to continue the trek down. Suddenly, a small little girl (three and a half or four, you can see her in the photo below) came up to me and offered me her only piece of chocolate. I declined of course but I was so taken by such a sweet, giving gesture. As I walked away, she quietly said, "Namaste." That's the one last thing you need to prepare for: a wonderfully resilient and giving people.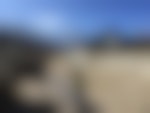 We want to acknowledge and thank the past, present, and future generations of all Native Nations and Indigenous Peoples whose ancestral lands we travel, explore, and play on. Always practice Leave No Trace ethics on your adventures and follow local regulations. Please explore responsibly!
Do you love the outdoors?
Yep, us too. That's why we send you the best local adventures, stories, and expert advice, right to your inbox.