Hiking above the Clouds: Tour du Mont Blanc
A top ten trek of a lifetime.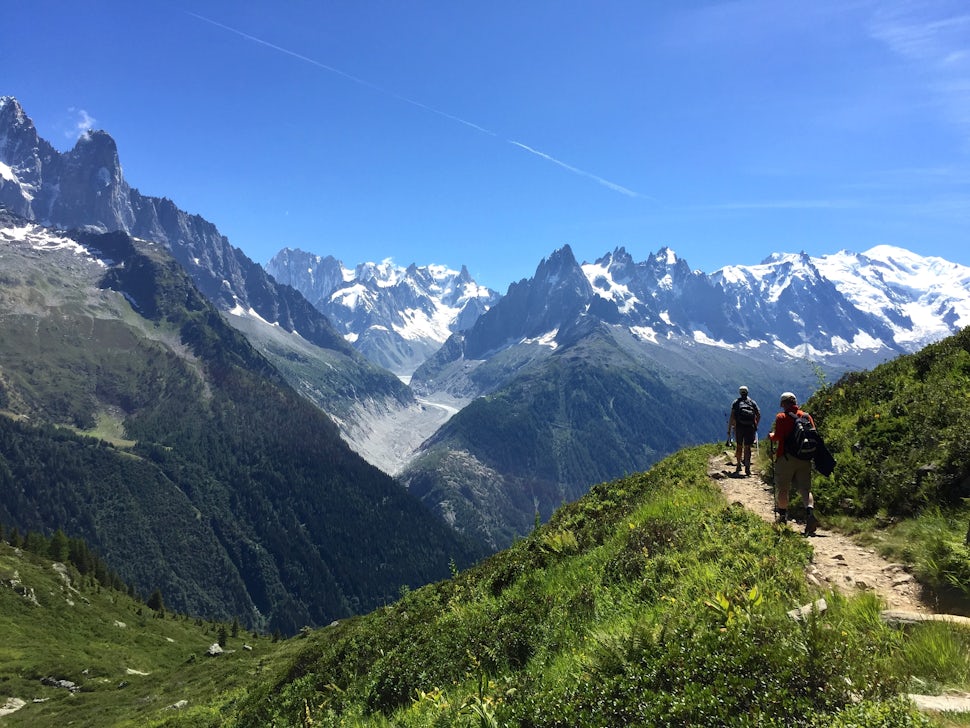 The Tour du Mont Blanc has often been touted as a top ten-trek trip: a true bucket list trip for those who love to trek.
In speaking to Tara at Mountain Travel Sobek, the adventure company I had chosen, she had compared the Tour du Mont Blanc with the Everest Base Camp Trek (a trek we had both done).
"Rob, I'm glad I did the Everest Base Camp trek, but if I never do it again, I would be fine. But I could do the Tour du Mont Blanc every summer for the rest of my life."
Right she is.
The Tour du Mont Blanc offers you the opportunity to trek around Europe's tallest mountain, and in doing so, trek through three different countries, and not insignificantly, the opportunity to sample their respective cuisines and cultures.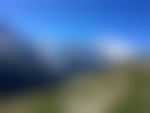 There are also different ways to do this trip. The typical tour takes 10 to 11 days and there are express tours that take only six days with a few short van shuttles to trailheads and hotels. Obviously the full tour is ideal but for those with tight schedules the express hits the major highlights. You won't miss any of the important passes on the express.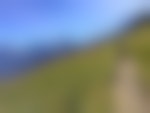 The Tour typically departs near Chamonix in Les Houches in France. From there you hike up and over towards the Mount Blanc train station and then down to Les Contamines. This day typically is around a 2500 foot ascent and a 2800 foot descent. Which seems close to the average for the trip. Although typically the ascents are closer to 2800 feet to 3000 feet.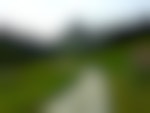 The next day or so finds you climbing an old Roman road to the spectacularly scenic Col du Bonhomme 7,641 feet, the first of your passes on this trip. On our trip, we found ourselves high above the mist and clouds at this pass.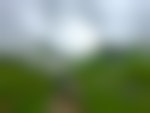 As we hiked this morning our guide, Flo, opened an umbrella. I had never seen a guide hike with an umbrella before. But Flo is the fifth generation of a family of French guides and mountaineers. She is a member of the distinguished Compagnie des Guides de Chamonix and has guided for over 20 years. So who am I to argue? Besides the French have a certain savoir-faire, non?
Actually, Mountain Travel Sobek's use of guides from the Compagnie des Guides is one of the reasons why I went with Mt. Sobek. Flo knew everything there was to know about the French Alps, often took us off the main trail to bushwhack across terrain and told me about two other treks that are on my bucket list.
Anyhow when we climbed to Col Croix du Bonhomme (8,100 feet) for lunch, we found ourselves in a magical place. We were hiking above the clouds, we passed a herd of ibex, untold marmots and fields of wildflowers. This day is called the toughest day of the tour with its 4200 foot ascent and 3000 foot descent.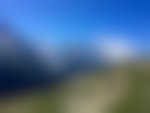 A word about difficulty: the Tour is strenuous. It's hard to compare it to Everest Base Camp, the trips are hard for different reasons, and the Tour has virtually none of the altitude issues that the EBC trek has. But you will need to be in shape.
I am 59 years old, and in pretty good shape. But in the spirit of confession, I had surgery three months before this trip. I climbed out of bed 11 weeks prior to the trip and headed to the gym where I worked out six days a week, including running a few competitive races, and I did okay. Just make sure you are hiking, doing some boot camp classes, and stair master sessions of course. Everybody's training method is different. But suffice it to say if you work out an hour a day, hard, for three months prior, I think you will be okay.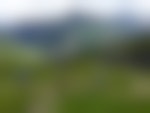 Anyhow back to the tour. The day you climb down from Croix du Bonhomme has you land in the village of Les Chapieux. A village (hamlet?) of three hotels and a dairy but only twelve residents. In the winter, all of the residents must leave because the avalanche danger on the road leading to the town is so high. In effect, the residents have a summer house and winter house. But our inn and prepared dinner were both superb. Unlike a trip like Everest Base Camp, here you are enjoying the different country's cuisines. And well actually enjoying cuisine. The town of Chapieux has stayed with me. While it takes about five minutes to walk it, its history (it's close to the Italian border and was attacked during WWII) and charm have lingered with me. On the outskirts of this town is a well-regarded dairy (they largely make Beaufort cheese) and yes they and their cows must evacuate the town in the fall before the snows begin. In fact the town has a procession with each cow wearing a flower crown.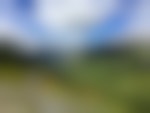 The next day you will leave the Vallee des Glaciers and hike up an over Col de la Seigne (8,245 feet). Here you cross into Italy and have a spectacular view of Mont Blanc, which rises heroically 10,000 feet above. That afternoon there is a hut next to two glaciers that serves eagerly awaited cappuccino and polenta. Molto bene as they say.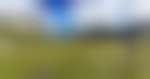 The next day or so will see you leave Courmayeur in Italy and begin the spectacular hike up to Grand Col Ferret.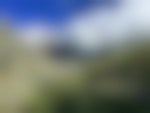 Here you will hike past the Glacier de Pre de Bar and past Mont Dolent on your way to Grand Col Ferret (8300 feet) the border between Italy and Switzerland.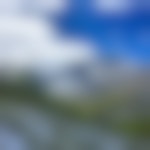 This for many, along with the last day as you hike back into Chamonix Valley, is the most scenic. The view on the hike up is as I said, simply spectacular. Even though it was early August, it was snowing lightly near the summit when we crossed Grand Col Ferret into Switzerland.

And our guide, Flo, had fun taking us across one of six or so snowfields we would encounter on the tour.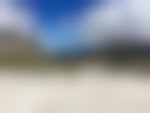 Hiking down from the pass into Switzerland was amazing. All the countries look the same: beautiful.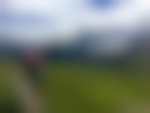 All of the tour is amazing but the French and Italian sections particularly so.


The last day or so has you come back into France. This last section and day of the tour is simply stunning.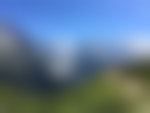 Here you hike high above the Chamonix Valley. The last day is spent enjoying views of the Le Tour and Argentiere glaciers, the Needles (including the Green Needle, and the entire Mont Blanc range including Mont Blanc itself.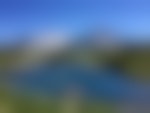 You will also pass the Chesery Lacs and if you are brave enough, as a few of us were, you could slip into one of them at lunch for a quick swim. I emphasize the word "quick" as the temperature you will give some encouragement to head back to shore.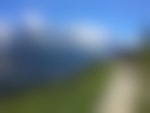 The tour then heads back down into Chamonix where a nice French dinner awaits.
I had never experienced a trek like this: one made up of absolutely spectacular views, strenuous climbs with rewarding, wonderful dinners and wine at night.
The Tour du Mont Blanc will leave you feeling physically spent, exhilarated by the views and feeling somewhat guilty about the meals you enjoy at night.
But what's life without a little joie de vivre, non?
Check out more photos from my adventures on my Instagram page.
We want to acknowledge and thank the past, present, and future generations of all Native Nations and Indigenous Peoples whose ancestral lands we travel, explore, and play on. Always practice Leave No Trace ethics on your adventures and follow local regulations. Please explore responsibly!
Do you love the outdoors?
Yep, us too. That's why we send you the best local adventures, stories, and expert advice, right to your inbox.