How to Take a Baby into the Backcountry
From the logistics to how to make it fun, a step by step guide on how to introduce your little one to an outdoor lifestyle you love.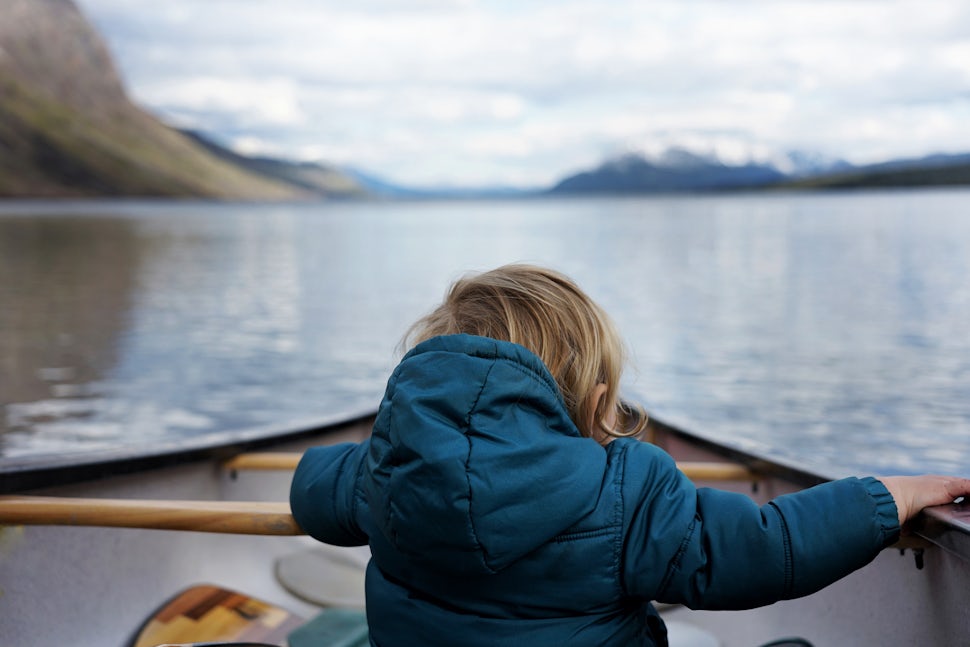 Just because you now have a baby doesn't mean you have to forget about your love of the outdoors. Taking young children outside might seem like a daunting task but for all the extra effort it takes for the parents, the rewards are huge. For starters, you'll be introducing your child to a lifestyle you love and activities you cherish in presumably much more scenic surroundings than your living room. As an added bonus, taking young kids outside aids immensely in their development and allows the whole family to use up energy while soaking up that all important vitamin D.
Taking kids outside for play has been linked to critical cognitive development in addition to the importance of mastering of motor skills that can be practiced in outdoor environments. We started taking our daughter out for walks when she was less than a week old. It was winter and she was bundled in so many layers that it is unlikely she could see a thing, but while walking we pointed out noises such as birds and natural sounds like the wind. By having a conversation about the natural world around us, we introduced our daughter to parts of our vocabulary that weren't available for indoor play. After she reached three months in age, we kept going on walks, started taking longer breaks in nature and continued to develop her sensory skills with playtime on grassy or snow patches near lakes, creeks, or soft beaches near the ocean. There were always endless things to discover, from rocks to dirt to sand, as well as leaves and twigs and sticks and trees.
We took her on her first overnight camping trip into the backcountry when she was 7 months old when the weather was finally agreeable enough and found out it was actually quite easy. We are no strangers to camp life or backcountry excursions, but we found there were a few things to consider when preparing and executing these adventures with an infant.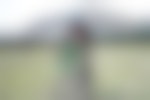 Biking into the backcountry in Kluane National Park, Yukon.

Step 1: Plan something in your wheelhouse
Even if this article is starting how and why you should go outside with your child, if you have never gone on an overnight or done a multi day trip before, I wouldn't recommend starting just because you now have an infant you want to introduce to the outdoors. If that is the case for you, start slow. Start with walks around your neighborhood, make your first time camping be out in your backyard or somewhere you can quickly drive home from. Don't jump headfirst into anything that you haven't done before.
We chose a multi day paddle as our first big adventure, after having taken our daughter on a few paddling excursions. Prior to having a baby, we paddled for weeks at a time and felt very comfortable with our destination and the logistics of an overnight trip. In this case, we picked a spot that was surrounded by nature but still connected with cell service - just in case. We followed up that adventure with a few overnight hikes and eventually a five day backpacking trek after spending countless hours on the trails with our daughter hiking. By the next summer, when our daughter was a year and a half, we have taken her out on countless overnight trips into the backcountry.
The main consideration for all our destinations, is are we comfortable with the idea of us surviving our adventure so we can easily focus on the small adjustments we need to make so our infant is comfortable and enjoying herself. Because we know eventually there will be tears and meltdowns, we just want to ensure it isn't us having the breakdown.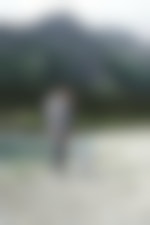 Lakeside camping in Kluane National Park, Yukon.
Step 2: Figure out the logistics
Want to know the hardest part (to us) about an overnight hike with a baby in the backcountry? Diapers and the leave no trace policy.
When we took our daughter on a five day trek into the alpine along the Chilkoot Trail, she was just nine months old and not potty trained. This meant that we had to bring diapers for her as well as figure out what to do with the soiled ones. At the time we had used both reusable cloth diapers and disposable diapers. The cloth diapers we deemed too heavy to pack in and also weren't sure if we could have a reliable water source that was far enough away from the drinking water in order to scrub clean. So we vetoed those.
Having determined that we would be using disposable, and knowing that we would be far from civilization and the weather was pretty chilly, we knew we needed to pack a few extra diapers just in case mishaps occurred. This meant we were going to bring roughly 8 per day to be on the safe sides, 40 diapers. This also meant that we would be carrying out 40 diapers.
A lot of effort went into researching bio degradable diapers, but as we were utilizing compostable toilets in Alaska and Canada for this trail, even the diapers that advertised they could be dismantled and thrown into outhouses were not suitable for these toilets. If we had used these diapers, someone eventually would have had to collect those parts from the compostable toilet by hand to then dispose of them in a garbage after trekking them out for potentially dozens of miles. Awful.
So we just took traditional lightweight disposable diapers and used a liner of compostable toilet paper (1 ply!) to hopefully collect any solids that we could then discard into an outhouse. Let me tell you, by the end of the five days our garbage bag weighed the same as our backpack with the tent and sleeping bags in it.
Other things we learned to consider prior to trips was windows of activity. With the sun being at its strongest from 11am to 4pm, we learned that we had to do the brunt of our adventure labour outside this window particularly when our daughter was under a year old. Early mornings were key for us, and setting up a camp before lunch that could be used as a sun shelter was vital as well.
On some of our longer biking or hiking trips with a baby, setting up camp before noon didn't always work so we would aim to leave as soon as the sun rose getting in as many kilometres as possible before the heat of the day. We'd make an extended break for lunch and continue again in the late afternoon. As our daughter became more mobile, our daily distances have dropped considerably. We started to plan our days knowing that we could only go for two hours at a time before making a break of one to two hours to allow her to stretch and move around.
Now that she is a toddler, our backcountry trips have shifted to be more canoe trips for several reasons. We can fit more food, in case she is picky, we can pack our larger tent, so she can roam freely with more energy no matter the weather, and we can pack double the outfits for her as we would for us, because kids are always in the dirt. We pick places that are scenic from the get-go, like our fly-in canoe trip to Primrose Lake and basically every other lake or river we've picked to paddle, so that if the weather doesn't allow us to go a great distance, we will still have a good time.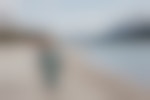 Happy baby after our float plane dropped us off in the wilderness at Primrose Lake, Yukon.
Step 3: Assess the hazards as soon as you arrive
Bringing a baby into the great outdoors begins with knowing that the world is not baby proof. Some surfaces kids can move easily in, some surfaces kids can't. Because baby is discovering the world and new things around them, most often this means that they will want to put everything into their mouths. Look out for rocks and sticks that are choking hazards, and keep an eye out for animal poop that has germs you aren't keen to introduce. You'll have to accept the fact that your child will eat some dirt but make sure you have cleared the area of any dangers that might hurt them while around.
By starting with our daughter while she was young, she wasn't mobile enough to be walking or crawling which made baby proofing much easier. As she grew, so did the areas in which we had to make safe. Some people choose to bring playpens into the wilderness with them, but that is added weight and we have opted to just start early explaining what the dangers are and figure out what we need to keep an eye out for.
We have had countless baby meltdowns by taking away rocks or sticks that we deemed dangerous, had to move away from admiring views near a cliff edge, quickly hold our daughters hand when a caribou joined our camp and she was keen to go say hi but luckily we have been able to distract ourselves with countless amounts of natural features that provided a sensory lesson of the world. Point out things that are shiny like clam shells, bubbly like the remnants of ocean spray, smooth like moss, tall like Sitka spruce trees, loud like thunder, or smelly like flowers.
Everything can be a hazard, but if you introduce it properly it can also be something to admire.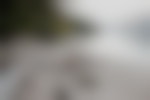 Campfire with the baby, Slocan Lake - BC.
Step 4: Make it fun
I'm going to repeat myself a bit here, but the outdoors is the perfect environment to introduce your child to a lifestyle and activities that the whole family can enjoy for a lifetime. It's also important to show our little ones natural spaces so they grow to love the outdoors and will want to take care of these environments when they grow older and when we are gone. Here are some simple ways to play with your infant outside.
Point out everything - the wind, leaves, flowers, animals, natural features - and explain what it is. The more words kids are exposed to before they are one years old apparently correlates with them having higher IQ levels when they are older
Make the world their playground. You don't just need slides and swings to have a playground. Set up obstacle courses like sticks to hop over or pick up, dirt banks to slide down, find different surface textures to crawl or walk over, build waterways and sand castles in the tidal zones, find things at different heights to look out for and grab to encourage kids to stand on their own or just move their head while they are looking at everything going on. You're going to have to assist your infant, because they don't understand how to play on their own, but if you make it fun for both of you it sets a great example for future play outdoors.
Bring music for older infants so they can dance - outdoor dance parties are always a good time and a healthy distraction if the younger audience starts getting fussy.
Teach them early on to respect nature. Something as mundane as saving an ant is surprisingly fun for a kid and by starting off showing we care about the little things, we can teach the next generation to take care of our wild spaces.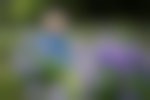 Lupins in early summer, Yukon.

Is there anything I forgot to address or something else you'd like to know? Head on over to my Instagram @meandertheworld to keep up with our backcountry adventures with a young family in real time.
We want to acknowledge and thank the past, present, and future generations of all Native Nations and Indigenous Peoples whose ancestral lands we travel, explore, and play on. Always practice Leave No Trace ethics on your adventures and follow local regulations. Please explore responsibly!
Do you love the outdoors?
Yep, us too. That's why we send you the best local adventures, stories, and expert advice, right to your inbox.