How to Adventure While Pregnant
Strange things happen when you are pregnant. Giving up your life of adventure shouldn't be one of them.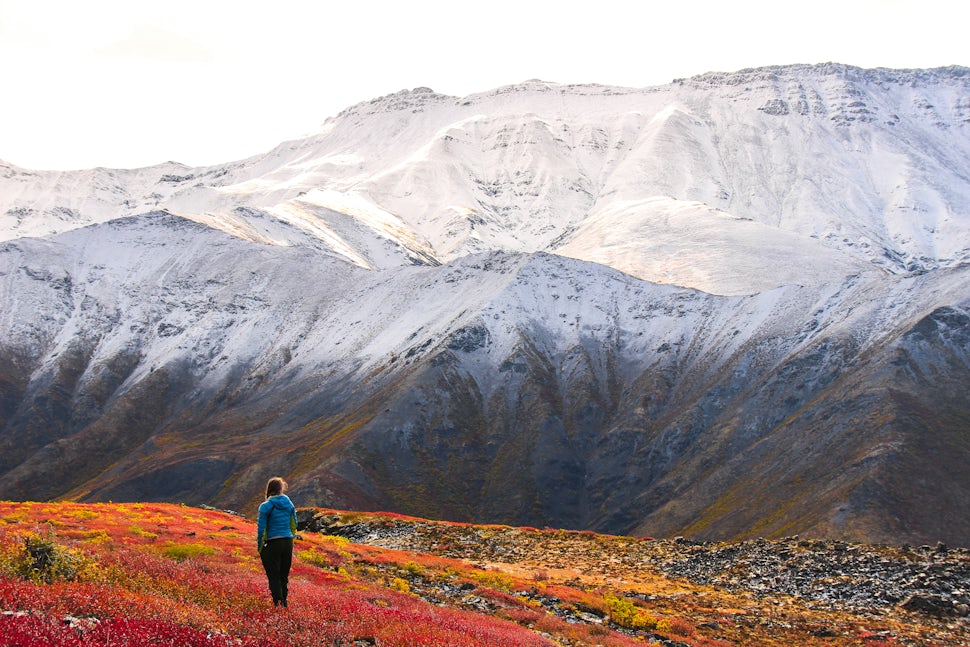 When I found out I was pregnant, everyone assumed my active outdoor lifestyle would have to come to a grinding halt. I googled obsessively to find out if any of my adventure plans would be possible, but found that googling 'adventures while pregnant' only seemed to provide results on if I could go to Disneyland or take a dog for a walk.
What about a real adventure like backpacking? Hiking? Kayaking? Biking? Camping?
Were any of these going to be possible?
The answer is yes, surprisingly, to all. If you were fit before you got pregnant and felt comfortable doing these activities before, you'll likely be fine to do them while pregnant.
Here is a breakdown of what you'll need to prepare for mentally, and some tricks I found useful to complete these activities.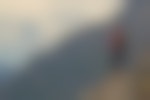 Hiking
Every pregnancy is different, and over the course of my pregnancy, a lot has changed with my body. I lost feeling in my legs due to a pinched nerve fairly early on, and the lack of circulation as well as piercing pain that shot through my legs made me weary of going outdoors for long treks. After a few weeks of eating ice cream and sitting around feeling sorry for myself, I decided that I had to just grin and bear the pain in order to get back outside.
Physiotherapy had given me a few stretches to try to mitigate the pain, and I started off slow. The strange thing was that with more exercise, I felt my legs actually improve. The pain is still there in small doses, but much more manageable.
If you experience the same, go to your doctor first and tell them you plan on hiking. Staying active is the number one recommendation in the lead up to labour, so I'm sure your doctor will agree that hiking is a good idea.
I've done everything from a 1km walk around the block to dozens of kilometers in the backcountry and for each, I take the same approach.
Lots of water is key, no matter how short the hike is I always bring a water bottle.
Dress in layers so that when that bun in your oven overheats you, you're prepared.
Listen to your body while climbing up the hills. I can tell my speed has been greatly affected by lack of lung capacity, and have learned that no one but me thinks that I'm slowing people down.
Take breaks when needed, and have snacks on hand to keep your energy levels up.
Assess your footwear regularly. I've been wearing boots with good ankle support for most hikes as my balance is off. My feet swell in the evening, so sometimes those boots I've been walking in all day feel like bricks. Therefore, always have a second pair to change into if you aren't heading home straight away.
Try to avoid carrying a heavy load on your back, especially since you'll be carrying an extra 30lbs on your front. Hip belts from backpacks also will no longer work well once you get to a certain size, since usually they are designed to sit on your hips, so a lighter bag is necessary.
Accessories like trekking poles are a good idea, especially when having to navigate river crossings, are on uneven ground with large steps necessary or just for added balance.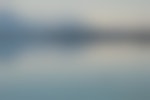 Kayaking
Kayaking has long been my favorite way to get outside and my adventure bucket lists always includes a few overnight paddles. While I opted to not white water kayak during pregnancy for fear of falling out and causing myself harm by smashing into rocks, I didn't think that a long distance paddle on flat water would be too strenuous. As long as I was equipped with snacks, water, and an emergency beacon, I figured anywhere was possible on flat water.
Paddling while pregnant was possible, but a few challenges did present themselves.
First, the further along in the pregnancy I get, the harder it is to get in and out of the kayak itself. I've tried to keep myself fit beforehand by doing lots of squats which thus far at 7 months, has kept me nimble enough to get in and out of the boat.
Second, make sure you go in good weather. Flat calm waters are a paddlers dream, and weren't too strenuous on my muscles. When the weather turned foul on me, on a 12 hour day of paddling 27 weeks into my pregnancy, it became incredibly apparent that I no longer had abs to rely on to steady my boat. Unfortunately, we also use Oru Kayaks which have no rudder, so sweep strokes are pretty essential in bad weather. Those sweep strokes that would have been a breeze normally, were painful.
Despite 3-6ft waves rocking us for nearly 50 km, I did manage to get to the end goal shoreline, but not without a few tears and some stressful moments.
I'd definitely recommend kayaking somewhere that offers plenty of places to stop for breaks as long as you know the weather and wind will be on your side. And, if you can, definitely try to have a rudder.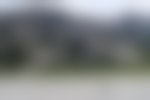 Biking
I gave up technical mountain biking trails, but while still going on easy green trails occasionally I was certainly careful to not ride on anything that could potentially throw me off the bike. Other than just commuting around town, I've done a few larger cycle trips while pregnant with different levels of success.
The first was around 12 weeks on a 30km fat bike trail that took me over frozen lakes and rocky ridges in the backcountry. Fat bikes may have larger tires to absorb the bumps and allow you to bike over rougher terrain, but mine has a hard seat and no shocks. For the first 10 km, it felt manageable but after that it became extremely painful. The hard seat and increased blood flow to the, ahem, nether region, meant I felt nearly every bump in the path. Which, when you are in the backcountry, means almost every second of the ride.
Lots of breaks were taken, and for more than a few kilometers I just pushed the bike to walk off the pain.
Lessons were learned and later in my pregnancy (around 27 weeks) I attempted a bikepacking route that followed a river valley for 46km in total. I swapped my fat bike for a dual suspension, and swapped my regular seat for that of an overly cushioned seat that you'd expect to find a retired person's cruiser bike. I strapped everything heavy to my bike and made sure I took breaks every hour to not get myself to the point of painful no return. If any part of the trail became a little too sketchy, I simply walked my bike.
Being overly cautious with extra breaks seemed to have done the trick, and the trip went way better.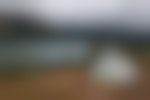 Camping
It's no secret that you sleep like crap while pregnant. From the extra weight on your frame to needing to pee at all hours of the night, camping doesn't really sound too enjoyable for most who struggle to get out of their plush mattresses at home.
But it's totally doable.
I have a two person backpacking tent that is meant for long distance treks into the backcountry. Our Thermarest NeoAir inflatable mattresses are great for ultralight situations, but I was pretty concerned how a 2.5" mattress would feel on my joints that were already sore. Luckily, I had a spare mattress that a few years ago developed a slow leak and we've never been able to return. So, I took both and stacked them on top of one another - making for a 5" inflatable mattress.
I also took two inflatable pillows. One for my head and one that I used between my knees to keep the pressure off my body as I slept on my side. Since my belly was too giant for sleeping on my back, this made it bearable and actually decently comfortable while sleeping on my side.
In total, the extra weight from the mattress and pillows added 2lbs to my total gear weight. Well worth it.
Staying hydrated is a key thing while pregnant, but I wasn't keen on having to get out of the tent a dozen times while sleeping. So, and maybe this is not the wisest advice, I ensured I drank a ton of water during the day (excessive amounts really) and tapered off my consumption an hour or two before bed. That meant, a little less need to scramble out of the sleeping bag.
---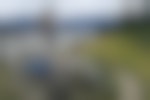 ---
Anything I missed or have any questions?
Let me know in the comments of my instagram or follow along with our adventures in real time: @meandertheworld.
Check out this story for more tips: 10 Things to Consider When Hiking While Pregnant
We want to acknowledge and thank the past, present, and future generations of all Native Nations and Indigenous Peoples whose ancestral lands we travel, explore, and play on. Always practice Leave No Trace ethics on your adventures and follow local regulations. Please explore responsibly!
Do you love the outdoors?
Yep, us too. That's why we send you the best local adventures, stories, and expert advice, right to your inbox.