4 Ways to Explore Canada's Winter, None of Which Are Skiing.
Because who hasn't dreamed of playing in a winter wonderland?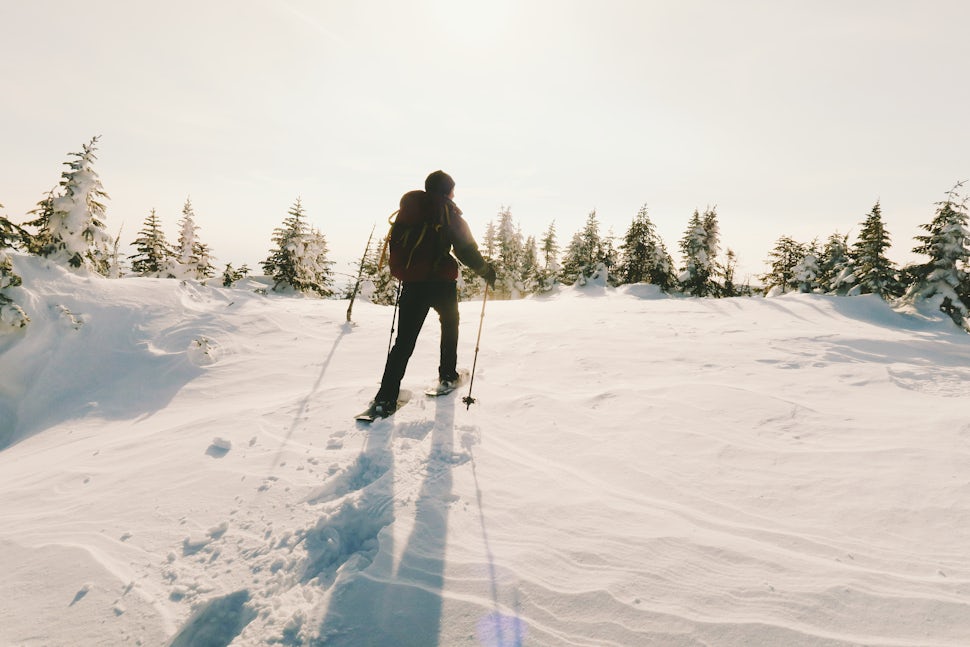 Winter is equally intriguing and terrifying to some. That beautiful scene of a fresh coat of powder falling from the sky, blanketing the landscape of trees to have a crisp white layer. Frozen lakes and rivers creating a new network of off-road options free from cities or traffic jams. The playful challenge of winning a snowball fight, or the artistic flare of a snow angel.
But then reality hits. Snow requires temperatures below freezing. Shorter days and longer nights mean the daytime trips are limited in their length. Wearing a lot of layers is almost always necessary for survival.
And then there's the problem that faces many first time visitors in snowy lands. What to do? If you've grown up accustomed to the four seasons, you've likely developed a coping mechanism for the cold and a winter sport to rely on. For many that is skiing or snowboarding, for some that is skating. All of which require skill to allow you to function in the sport. Sure, you can try it and learn to love it. But, in the first days of attempting, you're going to fall and it's going to hurt.
So how to enjoy the winter playground with a sport that is beginner friendly?
I recently travelled to the Charlevoix and Saguenay-Lac St Jean regions of Quebec to find out. Here were the top four winter pastimes that definitely make a Canadian winter trip worthwhile: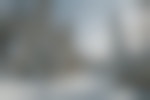 Snowshoeing at Monts-Valin's Valley of the Phantoms
A snowy network of trails that zig and zag between the black spruce and pines that are typical of a boreal landscape. Of the 77 km or 48 miles of trails to pick, the Valley of the Phantoms would be the number one choice.
With an annual snowfall of over six metres (almost 20 feet) the snow buries the landscape, bathing giant trees in white cloaks. It's easy to see how the trail was so affectionately named Valley of the Phantoms, or "snow ghosts."
The trailhead is reached by snowcat in winter, with the shuttle departing in the morning from the visitor centre. Reservations are recommended as this trail tends to be a 'must do' for many locals visiting the Saguenay region of Quebec, where the trail is located. Climbing up the road towards the top of the Monts-Valin massif, you'll leave behind a patchwork of maple and aspen trees to discover a thicker snow base and a drop off directly at the trailhead.
Following a well marked trail and climbing a few hundred metres over the span of 3km one way, the easy but steady climb has one pit stop half way at a warming hut equipped with picnic tables and a wood fire stove. Continuing on the viewpoint is critical. Shaped by a fault line and glacial activity thousands of years ago, the peak of the massif overlooks the lowlands, fjord and lakes that spread across Saguenay for as far as the eye can see.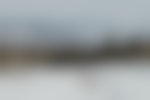 Sledding at Le Massif Charlevoix
If you thought tobogganing was simply a childhood pastime, then you haven't tried the sled track at Le Massif.
A 7.5 km run, descending nearly 800m, on freshly groomed snow at the highest vertical drop east of the Canadian Rockies is as epic as it sounds.
Rent a wooden toboggan fixed with skis to pick up the pace and jump aboard Le Massif's snow cat to reach the peak of Mount Liguori, an 806 m summit that overlooks the mighty St Lawrence River. The river is the outflow of the Great Lakes, 20% of the world's freshwater supply but as it reaches Charlevoix it is a mix of salt and freshwater. In summer, numerous whale species can be spotted in the river, but from the top of Liguori on a winter's day, it's a sight of snow covered shorelines and broken ice floating.
The wooden toboggan is fitted with easy to maneuver ski tracks, just lean the opposite way you want to turn. There are some 180 degree pivots, meaning you'll need to break at some point, with flat feet firmly pressed on the ground. It's all easy and there's a guide to give you a briefing as well as a bunny hill to gain your confidence. Our group reached speeds of 53 km/hr (33mph) and were probably audibly giggling for many miles.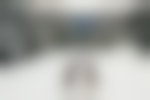 Dog Sledding in La Malbaie
What was once the way across most of the northern Canadian landscape in winter, has been adopted as a sort of folkloric look at our past. Northern aboriginal nations were dogsledding long before European traders came looking for furs in the north and had adopted a few ways in order to better the transportation methods.
While 10-12 dogs used to be attached to the gangline, with long distances often covered, touristic dog sleds tend to use four dogs for a single person or six for a pair. Sleds that look like a flat-bottomed toboggan are towed behind the animals. A variety of huskies or malamutes are the usual characters found on a dog sled team, their excitement to run is noticeable straight away. As is their devotion to their owner. If you've ever wondered why a dog is called a man's best friend, you should witness a sled dog with the owner and you'll understand instantly.
Dog sledding doesn't require as much skill as it would require warm wear. The only skill is a sense of balance, and the ability to stay calm when directing the dogs.
Good gloves are essential, as you'll be gripping the handle of the sled rather tightly. Solid boots are needed, as you'll be using the metal brake to monitor speed often. Other than that, glasses to protect your eyes from wind, warm winter outerwear to shield the cold, and you'll be set.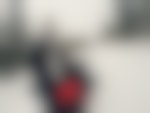 Snowmobiling to an ice fishing village in Baes de Ha!Ha!
Surely there has never been a more Canadian sounding or northern sounding activity, but alas, this is a good time no matter where in the world you call home.
Every winter the snowmobile clubs of Quebec have an incredible task. Clearing and preparing the snow roads that will be used by their members on an impressive network of snowmobile only trails. My journey was in Saguenay-Lac-St-Jean, a region that is nearly the same size as Yellowstone National Park in USA and within it, there are more than 3300 km of dedicated snowmobile 'roads'.
I use the term roads loosely, as the tracks are snow covered with markers on the outside of the groomed areas but fully equipped with road signs to mark speed limits, stop signs, and turn warnings. Go long enough and you'll reach an intersection with a road, where of course they have the right of way, but you'll also pass by changes in landscape featured within this region.
Covered by mountains smoothly shaped by a glacial ice sheet, forests of spruce and pine, maple and aspen, it's also a fertile region within the southern reaches of the Canadian Shield that is famous for its blueberries.
Winters are long and filled with snow. Cities are more like towns, rural and rustic. But the scenery is beautiful and the people are laid back. Rent a snowmobile and take it out to any of the ice fishing villages, also laid out like cities with street names and designated parking spaces in front of wooden shacks or fishing palaces erected over the ice.
With the depth of the fjord hitting over 300m, a layer of freshwater and saltwater means there is an insane variety of fish here. Anything from cod to trout, salmon to redfish, turbot to greenland sharks are found in these waters.
But if you are like me, and can't seem to catch a fish, there are plenty of places to pull the snowmobile over and grab a quality poutine of french fries, cheese curds, and gravy.
--
Follow along my adventures in real time @meandertheworld
We want to acknowledge and thank the past, present, and future generations of all Native Nations and Indigenous Peoples whose ancestral lands we travel, explore, and play on. Always practice Leave No Trace ethics on your adventures and follow local regulations. Please explore responsibly!
Do you love the outdoors?
Yep, us too. That's why we send you the best local adventures, stories, and expert advice, right to your inbox.