Hike the John Dellenback Dune Trail
Rate this Adventure Oregon › John Dellenback Dune Trailhead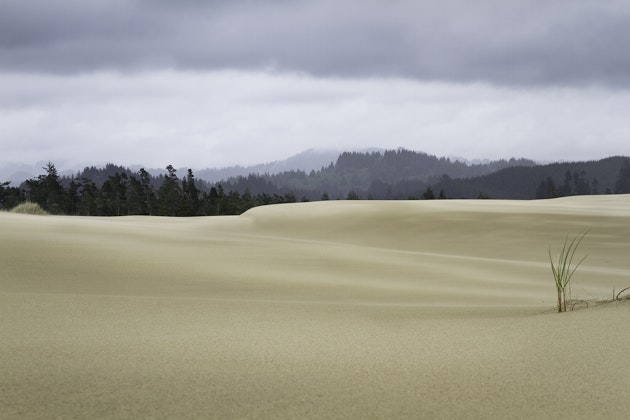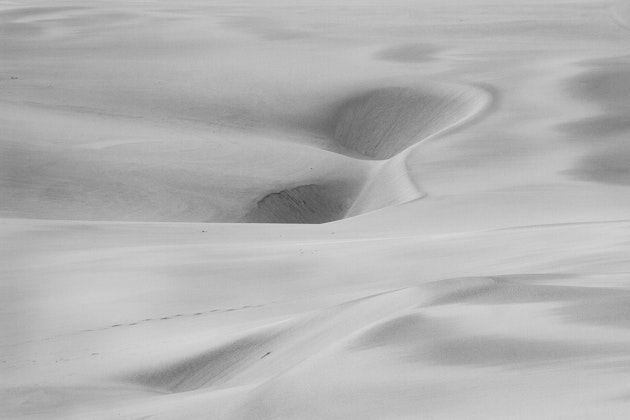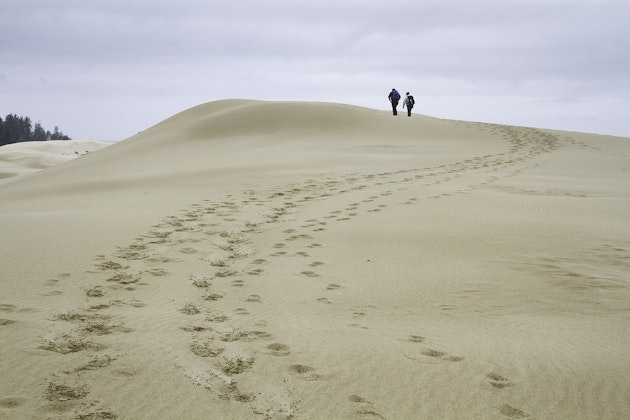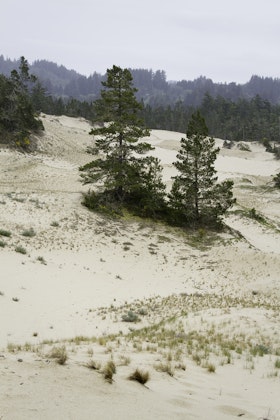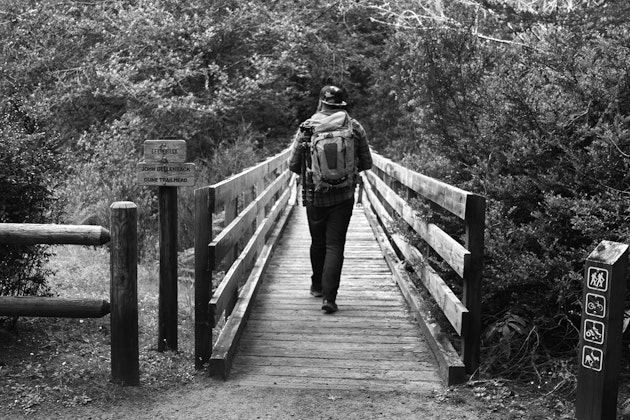 Added by Shannon Kalahan
Theidea of an immense sand dune valley was completely at odds with anypreconceived notion I had about Oregon, but after exploring the JohnDellenback Dunes and Trail, I can safely say it is one of myfavorite spots in the state. 
Ithink the greatest appeal of the John Dellenback area is itsdiversity.  The varied coastal ecosystems, including a creek andforest with moisture-loving souls like the newts and gigantic slugscontrasts significantly with the expansive sand dunes just beyond theedge of the tree line.  In one direction, there is a coniferforest and rare red fescue community.  In the other, you'llfind empty dunes littered with some rainwater oases, tree islands andbeautiful wind carved patterns.  It's a strange, butincredibly satisfying feeling to be standing on top of a vast sea ofsand dunes in the middle of a state known for its lush vegetation,mountains, waterfalls and ocean (most of which can be seen in thedistance).

This park offers two hiking trail options. For those looking to casually explore the park, there is a 1 mileloop which goes through some forest, past the red fescue community(one of the few significant areas of red fescue habitat left in thestate), and opens up into the dunes. From here, you can choose toeither explore the dunes, or follow the striped trail posts to thebeach.  The beach trail is about 5 miles round trip.

Althoughthere is no substantial elevation gain, as is to be expected, walkingthrough the soft sand and wind gusts can be tiring.  Bringplenty of water, and for longer excursions, snacks to help keep yourenergy levels up.  It's easy to become disoriented in the sanddunes, in which case, it's recommended that you climb to the top ofa dune to get your bearings again.  If you venture to the beach,it is strongly recommended that you beware the tide and sneakerwaves.

You can potentially see a wide variety of wildlifewithin the bounds of John Dellenback.  It's important to notethat at times, parts of the park are closed to protect the nestingsites of snowy plover.  Also, there is a chance of seeing sealsalong the beach.  For their safety, and your safety, the lawprohibits touching, feeding or disturbing them.

Thetrailhead is found along US-101, about 15.8 miles north of Coos Baynear the Eel Creek Campground.  There is plenty of parking and atoilet, as well as a small parking fee.
Have you done this adventure? Have something to add? You could be the first to leave a review!
Added by Shannon Kalahan
I am an avid traveler, adventurer, dog owner, chapstick user, professional photographer, teacher and author based out of New England. I love to meet new people, so please, reach out to say hi!
Follow
Activities:
Photography, Swimming, Hiking
Features:
Bathrooms
Dog Friendly
Easy Parking
Forest
Scenic
Wildlife
Are we missing something?
Suggest an edit
More Adventures Nearby

Hike to Seldom Falls
Oregon / Seldom Falls
Every spring when mountain snow begins to thaw, the great meadow at Lake of the Woods fills with water.

Explore the Portland Japanese Garden
Oregon / Portland Japanese Garden
While the Portland Japanese Garden is a popular place for tourists, it's also a favorite for Portland residents as it's located right in Washington Park close to trails and across from the Rose Garde.