Milwaukee to Michigan bikepacking adventure → via ferry
A Glimpse into a wild and wonderful bikecamping trip via ferry (and our biggest lessons learned along the way)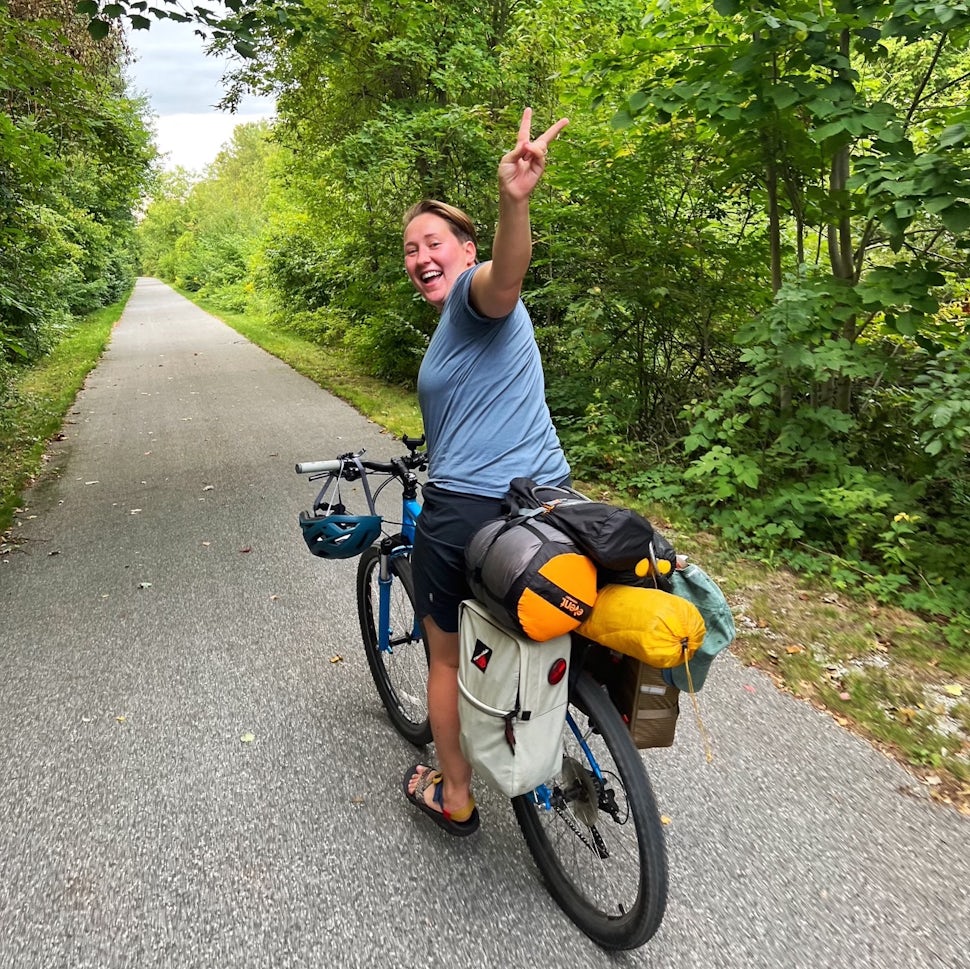 160-miles by ferry, 48-miles by bike, 5 flat tire fixes, and one unexpected rainstorm later, my wife, Courtney, and I returned from the greatest (and first) bikepacking trip we've ever taken.
The 4-day journey from Milwaukee to Muskegon, Michigan and back via bike and the Lake Express ferry was exciting and stressful. We hit the road with the bare-minimum knowledge of what it actually takes to bikepack – and the journey resulted in endless stories and important lessons learned from our cross-lake biking adventure.
To help inspire you to maybe take a first-ever bikepacking trip or learn about bikepacking via ferry, here's a glimpse into our trip and some of our biggest takeaways along the way.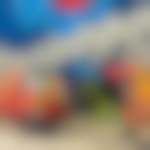 Day 0: Overnight in Milwaukee
Even though Milwaukee's just a short drive from Chicago, we wanted to give ourselves a headstart on our adventure. We opted for an overnight in the city the day before our departure at the Kinn Guesthouse Bay View, a small, eight-room upscale hostel in the bustling Bay View neighborhood south of downtown Milwaukee. And, wow, are we so glad we opted for this extra night in the itinerary.
Not only did it give us the chance to double-check our gear supply, take an extra trip to the grocery store, and get a good night's sleep before our ride – it also gave us the chance to practice changing a flat tire. Yep, we got a flat before our bikepacking trip even started.
Upon pulling up to our hotel, we opened our trunk to find my bike with a flat front tire. It must've gotten pinched when cramming our bikes into the back of my 2014 Ford Escape (I, sadly, don't have a hitch on the back of our new-to-us SUV yet). We decided to put off changing the tire until morning so we could grab dinner and beers at The Vanguard, a highly-recommended, vegetarian-friendly brat restaurant in the neighborhood.
We learned about changing bike tires a few years back and that was a good foundation but not enough to fix my bike without a refresher. Thankfully, an abundance of YouTube videos (this one we found most helpful) aided the process of changing the flat the next morning.

____

Lesson Learned: Teach yourself how to change a flat tire well before your ride – no matter if it's a bikepacking adventure or not. It feels silly and slightly embarrassing to type that out but I imagine we're not the only ones who've embarked on a bike trip (short or long) without this vital knowledge.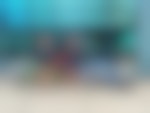 Day 1: Ferry Ride → Depart to Muskegon, MI
We walked into the Kinn Guesthouse's shared kitchen space the morning of our trip to find two full trays of complimentary homemade pastries and donuts from local shops. I opted for a chocolate glazed donut and Courtney enjoyed a buttery croissant. Perfect pre-bike riding food, right?
After breakfast we fixed our flat, packed up our room and car, and hit the road for the ferry marina. Courtney shuttled one bike in the back of the Escape while I biked alongside her. Trust us: we were not trying to risk another popped tire if we didn't have to.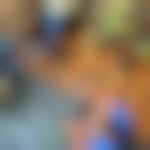 The Lake Express ferry terminal was a short and convenient 10-minute bike ride from our hotel. Upon arrival at the terminal, we parked our car (overnight parking passes cost $5.00/day), packed up our bikes, and headed to the gangway to board the ferry.
The ferry crew helped us secure our bikes on the loading platform in the hull – the lowest deck of the boat. This is the same level as the ferry where cars traveling across the lake park. The 2½ hour ride across Lake Michigan was super pleasant. We opted for tickets in the Premier Cabin ($139.50 one way), which were a bit more expensive but gave us free non-alcoholic beverages, a private cabin away from the bulk of travelers, and our own set of bathrooms. Totally worth it, in my opinion.
During the ride, we sipped Spotted Cow (arguably Wisconsin's best beer) and checked out the sundeck to take in the stunning and endless views from the middle of Lake Michigan. Pulling up to Muskegon, the view of the Michigan shoreline was even more spectacular. You could see miles of sand dunes stretching in either direction and the towering red and white lighthouses at the mouth of the Muskegon Channel led us straight into Muskegon Lake.
Once docked at the Lake Express terminal, clearly marked signs led us straight to the Muskegon Lakeshore Trail, a 12-mile bike and hike trail along the shoreline of Muskegon Lake that leads straight to downtown Muskegon. This is where our bike ride began.
The paved Muskegon Lakeshore Trail navigated through wildlife areas along the shoreline of Muskegon Lake and gave us an unobstructed view of the lake the entire route. We pit-stopped downtown for a quick beer at Rake Beer Project before heading out to beat the sunset. Well, that was our intention, anyway.
About 20-miles into our scenic ride, which followed a combination of the 11.5-mile Fred Meyer Berry Junction Trail and quiet county roads, the sky started to turn dark with rain clouds. Out of nowhere, buckets of water started falling and we quickly pulled off into a Boy Scout camp to hide under a restroom awning to stay as dry as possible.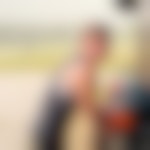 After one hour of waiting, we hit the road again during a quick break in the rain. Sadly, that gap in the rainstorm only lasted about 15 minutes. The last 30 minutes of our bike ride was intense and soggy. We finally pulled up to our campground at 9 p.m., soaking wet but happy to have arrived.
We were greeted by two super friendly attendants at Blue Lake Park, a Muskegon county park nestled on the southeast shore of Big Blue Lake. Our campsite was our basecamp for the rest of our bikepacking adventure. The mother-daughter duo, who mentioned to us that they've been working at the campground for nearly 18 years, were nice enough to lend us some towels to dry off and let us hang out in the campground utility garage to stay out of the rain. We scarfed down our rehydrated chili while we waited out the storm. As soon as the rain stopped, we set up our tent and fell asleep almost immediately.
___
Lesson Learned: Always assume it's going to rain – even if it's not in the forecast. We were banking on sunny skies the entire weekend, but much to our dismay, we were surprised with an out-of-the-blue downpour on our first day of biking. Come prepared with your bikepacking gear packed in waterproof stuff sacks, dry bags, and leak-proof panniers. This will help make sure your gear stays dry your entire trip. You'll be happy you came prepared.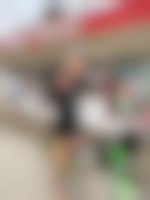 Day 2: Day trip to Whitehall
We woke up the next morning to cloudy skies but no rain. On the agenda was an about A 10-mile one-way bike ride to downtown Whitehall - a sleepy town to the west of the county park on the Lake Michigan coast - was on our agenda. We stripped our bikes down to just one pannier each – just enough space to hold our gear for the dayride.
As we pulled out of the campground, we waved "Hello" to our neighbors but got a quick response as they yelled back at us, "Hey, your tire is flat!" Crap.
Sure enough, Courtney's back tire was nearly all the way flat. We made a U-turn back to our campsite to assess the damage. The outer tire had a big gouge in it and a small puncture on the inner tube was slowly leaking air. We decided to patch the inner tube with our tire patch kit to save the only other spare tire we had for her bike in case it happened again. Spoiler: it would.
We hit the road again with excitement to get to Whitehall and (finally) enjoy our afternoon. But, sadly, that ride was cut short, yet again, by another flat. Around mile five on our first leg of the dayride, Courtney's tire started losing air. It was the same tire we had fixed just 20 minutes ago back at the campground. We pulled off on the shoulder of the road to check it out. Instead of removing the whole tire, we decided to pump it up with our handpump as much as possible. We also searched for the closest bike store to hopefully buy another tube for the tire. The only option in close proximity was a Walmart another 4 miles up the road. We biked as fast as we could to beat the deflating air. Phew, we made it.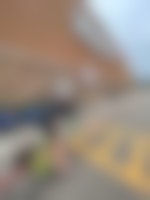 Inside Walmart, we were able to find an extra bike tube that would fit my bike but not Courtney's. Much to our dismay, Courtney's bike tires were specialized for road bikes. We quickly realized that the bike she was riding was definitely not the best for bikepacking. Its skinny tires and extra weight from the camping gear were not an ideal match. But, it was the only other bike we had with gears, besides the mountain bike I was riding. So, it was the only option we had.
We ventured out to a nice patch of grass on the outskirts of the parking lot to replace her tire with the only tube we had left for her bike. I lit up the JetBoil to make our dehydrated Pad Thai while Courtney took off the tire to get started on replacing the tube. We were starting to get the hang of fixing these flats.
Tire replaced and bellies full, we jumped back on the road to head to a bike shop we found near Whitehall. I gave them a call to make sure they had a tire to fit Courtney's bike tire, and thankfully, they did. A quick trip to the store and we were able to buy a couple replacement tubes for her bike. Now with two extra tire tubes each, we were feeling invincible to unexpected flats.
Post-bike store we hit up Fetch Brewing, a local brewery in downtown Whitehall. Our beers were a nice reward from all the tire maintenance we'd already dealt with that day. After our drinks we headed back towards the campground with one quick pit-stop at Dairy Treat for another quick reward for our troubles. Despite the additional unexpected flats it still turned out to be a great daytrip to Whitehall. But tomorrow, we weren't going anywhere!
___
Lesson Learned: Pack several extra inner tubes, a tire patch kit, and proper bike tools – including a multitool and a hand pump. Without these items, we would've really been in trouble when we got an unexpected flat on the road. I'd personally recommend packing at least two inner tubes for your bike. You never know when you might get a flat and if there will be a bike store nearby to buy more if needed.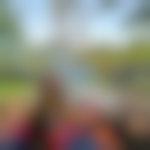 Day 3: Relaxing day at Basecamp
Day three of our trip called for a relaxing day at our campsite with no possibility of getting another flat. Unfortunately, we were wrong on that thinking. We woke up the morning of our day at camp to another flat on Courtney's bike. Thankfully, we had all day to fix the tire so we spent the morning lounging around the campfire, brewing cup after cup of coffee, and snacking on some goodies we picked up on our way out of Whitehall the day prior.
The view of Big Blue Lake from the campground also made a great lounging spot for the day. We played cribbage next to the lake and took leisurely walks around the campground and lakeside park to kill the time. Our campsite hosts had mentioned a corner store a short mile-long ride up the road. I jumped on my bike around noon to check out the store and returned with a six-pack of only the "finest" beers for us to enjoy the rest of the day: Pabst Blue Ribbon.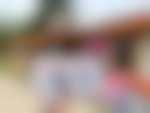 We took time to fix Courtney's additional flat tire and chatted with our neighbors about their annual cornhole tournament they host here every year. It was an entertaining sight to watch from our campground as the near 30-person group of family and friends whooped and hollered at their teammates as they competed for the championship title. All in all, our third and final full day of our bikepacking trip was exactly the relaxing and chill day we needed before heading back to the Lake Express ferry for our return trip home.
___
Lesson Learned: Especially on your first-ever bikepacking trip, plan at least one chill day with no biking on the agenda. We really appreciated having some time off of the saddle after two days of biking – and we enjoyed spending time relaxing instead of stressing about popped tires, routes, and unexpected storms.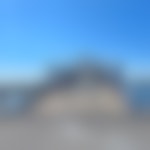 Day 4: Ferry ride → return to Milwaukee
Our final morning started with an early wake-up call and coffee around the fire. We wanted to hit the road as soon as possible so we could make it home before our ferry departure and factor in stops if we needed to fix yet another flat tire.
We followed the same route back as we took to get to the Blue Lake Park campground so it was a familiar journey to Muskegon. Along the way, we stopped for snacks and then lunch along the Fred Meyer Berry Junction Trail, which was sufficiently stocked with picnic tables and benches for resting at numerous points along the path.
We biked rather quickly on the way back in case one of our tires started leaking air. Thankfully, we made it all the way back to Muskegon without any true flats but we were very certain both of our bikes had slow leaks. We for sure learned our lesson to make sure the bike tires you're riding on are both sturdy enough and able to support the weight of a bikepacking rig. In our case, Courtney's road bike was clearly not built for this sort of adventure and my bike had tires that were years past their recommended expiration. Next trip, we vowed to come prepared.
Pulling into the Lake Express ferry terminal an hour before departure, we talked with another fellow bikepacker we met at the waiting area. They filled us in on their Lake Michigan circle tour which took them south of Chicago through Gary, Indiana, up along the west coast of Lake Michigan, and up to Muskegon. They were headed over the lake like we were to Milwaukee but would continue back down via bike to Chicago to complete their loop. It was clear we had a long way to go (both training- and bike maintenance-wise) if we wanted to plan a future ride fo that intensity level. But that said, we loved the adventurous experience we had on our short and sweet bikepacking trip from Milwaukee to Muskegon via ferry.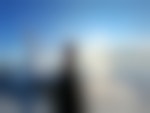 The ride back to Milwaukee was just as enjoyable as the trip over to Michigan. We spent time on the sun deck – this time spotting a freighter in the distance and enjoying a spectacular light show of sun rays beaming down on the water through the clouds.
Reflecting on our favorite parts of the journey, both Courtney and I agreed that despite the numerous flat tires, downpour of rain, and uneasiness during the journey of what else might go "wrong," we were both proud of our first bikepacking trip accomplishment and already eager for the next one.
___
Lesson Learned: You don't need the most expensive gear or "all the right" equipment to take a bikepacking adventure. Piece together gear you have at the ready from camping, backpacking, and other outdoor activities you already do. Or, consider renting gear from local organizations or gear rental stores and companies like REI or Arrive Outdoors.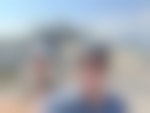 We want to acknowledge and thank the past, present, and future generations of all Native Nations and Indigenous Peoples whose ancestral lands we travel, explore, and play on. Always practice Leave No Trace ethics on your adventures and follow local regulations. Please explore responsibly!
Do you love the outdoors?
Yep, us too. That's why we send you the best local adventures, stories, and expert advice, right to your inbox.