The Best and Worst of East Coast Developed Campsites
Developed campsites can be a crapshoot but we did some of the research for you to hopefully save your trip from being a total disappointment.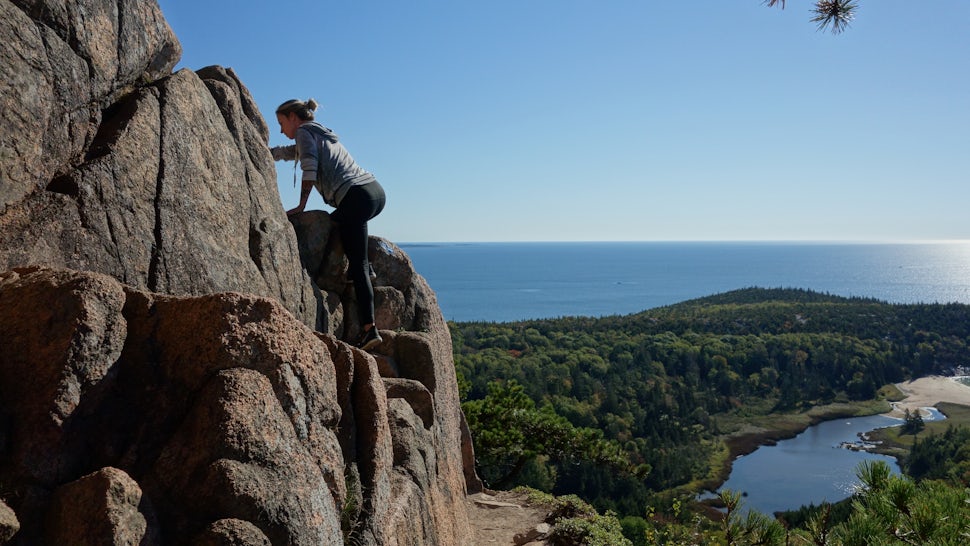 Our time on the East Coast is drawing to a close and we learned a lot of things while camping up and down this side of the country. Mainly we figured out that primitive and dispersed camping is hard to come by, and when you do find a site it is either taken or less desirable than its Western counterparts. So, much to our chagrin, we ended up spending a lot of time in developed campgrounds. I decided to do a recap based on when the sites are best to visit and how desirable they are in terms of scenery, cost, and proximity to good old fashioned outdoor fun.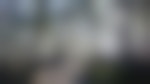 Best of the Best:
Abol Campground, Baxter State Park, Millinocket Maine
Cost: $32/night + $15 gate fee if out of state
Baxter was expensive, probably the most expensive campsite we stayed at but makes up for it in sheer beauty. Inside of Baxter State Park are the only trails to the summit of Mt. Katahdin and countless lakes and ponds to explore by land or water. This in itself is the reason we went but we also discovered the cleanest campgrounds and trails on our entire trip so far.
Pro's: Cheap firewood at $3/bundle, respectful other campers, incredibly clean park.
Con's: No potable water, expensive
Smugglers' Notch State Park, Stowe Vermont
Cost: $25-30/ night with fees
Smugglers' Notch is a great loop campground with both standard ground tent options and 5 sided pavilion type structures. The area itself is pretty incredible and it's right outside the town of Stowe, VT which has hundreds of miles of incredible mountain bike trails to choose from. From the campground it's only a short walk to Bingham Falls for some fantastic photo opportunities near a waterfall. Less than a couple miles away is the trailhead for both Sterling Pond and the Long Trail to Mt. Mansfield summit. We opted for the long Trail to summit Mt. Mansfield and were so happy we did, start early to get some amazing sunrise views!
Pro's: Close proximity to a ton of trails, very new and well kept bathrooms, hot showers
Con's: Expensive, prone to RV traffic, popular even during midweek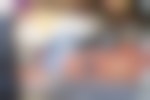 Assateague Island, Berlin Maryland
Cost: $6-25/night plus entrance fees for the national park side
Assateague Island has been one of my favorite places since I was a kid growing up in Baltimore, it's a fantastic option for those seeking to avoid the carnival-like atmosphere of most DelMarVa beaches. There are two options here; the state park side has all drive-in sites and new bathhouses with hot showers and flush toilets, the national park side has multiple options for camping and less amenities. The state park side is fantastic if you can go midweek or just don't mind crowds as it can be a real RV party. The national park side has backcountry camping that is only $6 for 7 nights per person and you can find plenty of solace away from all other people. Regardless of where you camp there are over 37 miles of beaches to explore, lots of biking and hiking trails and a myriad of options for water sports. The best surf break seemed to be by the group camp in the state park as it generally had a lineup of about 4-8 people on everything from kayaks to SUP's alongside the standard longboards. One word of advice though is that the wild horses are basically huge aggressive Raccoons, so keep your food closed up at all times.
Pro's: Tons of great beachcombing and bird watching, good trails and activity options.
Con's: Both parks are huge and fill up completely on the weekends.
Mt. Pisgah Campground, Canton North Carolina
Cost: $20/night
This incredible campground is right off of the Blue Ridge Parkway which is reason in itself to go to this location for a solid base camp for exploring. It is operated by the National Park Service and they do a fantastic job in keeping it up. The grounds are complete with hot showers and plenty of space between campsites to allow for as much privacy as possible. Pro tip: make a cocktail around sunset and walk across the street to sit on the rocking chairs at the Pisgah Inn to really take in the view.
Pro's: Tons of trails nearby, beautiful views, reasonable rates, hot showers
Con's: It can be an RV mecca, almost need to drive to most trailheads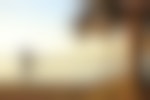 Jekyll Island State Park, Jekyll Island Georgia
Cost: $26/night for "primitive" sites
This one would be easy to write off immediately due to its appearance as a true trailer park but get back into the tent sites and the whole vibe changes. The only camping on Jekyll Island is located inside this small campground so it does fill up quickly especially during peak times. The tent sites are tucked way into the back of the facility and offer a good amount of privacy thanks to all the Palms and Live Oak trees. There are 20 some odd miles of biking trails on the island and the amazing Driftwood Beach is only a short walk away from the campground.
Pro's: Beautiful Oak trees draped in spanish moss abound, decent bathrooms, quiet at night.
Con's: Year round mosquito party, a lot of RV traffic, the Raccoons are BOLD
Skip it on the weekend: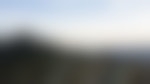 Lafayette Place Campground, White Mountains National Forest, Franconia New Hampshire
Cost: $27/night and up
We lucked out and hit this campsite during midweek and offseason which is about the best you can hope for in a campground of this size. The bathrooms are either immaculate or pretty awful depending on which ones you are near and the showers are something like $1 for 3 minutes which isn't enough time. Since it is at the trailhead for the Franconia Loop hike it makes sense for the campground to be so popular as the trail is pure magic and one of the most celebrated in the White Mountain National Forest. If one was to go on a weekend I would probably just recommend sleeping in your car at the trailhead and save yourself the money.
Pro's: Proximity to amazing hiking, large sites
Con's: Total zoo on the weekends, too expensive for what you get
Ricketts Glen State Park, Benton Pennsylvania
Cost: $27/night and up
If this campground didn't have the spectacular waterfalls trail connected to it then this one would move squarely into the "not worth it" category. Since it does have a seven mile hike boasting over 30 waterfalls then I feel good about recommending it, albeit not much else about the campground is noteworthy. The showers are decent, the rangers leave you alone, and the place isn't very buggy. If you are in the area then it is worth a stop, I don't know if I would make a special trip out of it.
Pro's: Waterfall hike, clean
Con's: Expensive, not near much else other than the one hike
Lake Dunmore State Park, Brandon Vermont
Cost: $25/night
This campground has two very different sections; a giant field with about 20 campsites and zero trees makes up half of it, and a secluded wooded area on a river make up the other half. Obviously take the riverside section if you can, the field area is pretty much just a hot parking lot. The lake is incredibly busy during the day with visitors but they all clear out around dusk and you can take in the sunset in almost total privacy after that.
Pro's: Good trails nearby, a couple really nice sites
Con's: Very busy during the day, not worth the cost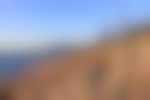 Blackwoods Campground, Acadia National Park, Bar Harbor Maine
Cost: $30/night plus fees
Everyone knows that Acadia National Park is incredible and the size of the campgrounds in the park speaks to that truth. This is a massive campground and is completely fine for acting as a base camp to explore Mt. Desert Island from, sadly it's not much more than that. There is a hiking trail from the back of the campground to the top of Cadillac Mountain and back, it is a really great trail that allows you to avoid the madness that is trying to park anywhere in Acadia.
Pro's: You are in the National Park
Con's: So is everyone else
Skip them or maybe stay if desperate (like we were)
Dolly Copp Campground, White Mountain National Forest, Gorham New Hampshire
Cost: $27/night and up
This campground is undergoing a massive rejuvenation right now and it is sorely needed. The sites are crammed together and draws a fair amount of large RV traffic. It is close proximity to the trailhead for the Mt Washington summit so if you are out of options and are aiming for that hike then this is a reasonable choice.
Pro's: Nothing awful happened to us there
Con's: The campground seems to be Boston's favorite outdoor bar
Turkey Run Campground, Bloomingdale Indiana
Cost: $15/night
If you are driving to Turkey Run State Park in the middle of the night then this campground looks like the right place. Trust me, it isn't. Keep driving and go to Turkey Run because it has to be better than this facility. Bathrooms are haunted house terrifying and the locals tend to stay up all night screaming at kids or dogs and listening to 80's hair bands.
Pro's: It's right on the road so easy to get away from it
Con's: Everything else
We want to acknowledge and thank the past, present, and future generations of all Native Nations and Indigenous Peoples whose ancestral lands we travel, explore, and play on. Always practice Leave No Trace ethics on your adventures and follow local regulations. Please explore responsibly!
Do you love the outdoors?
Yep, us too. That's why we send you the best local adventures, stories, and expert advice, right to your inbox.