Powder, Ramen, and More Powder: Floating through Japan Winter 2019
There's a primal feeling of floating through powder--the closest thing to flying that many people ever experience on their own two feet.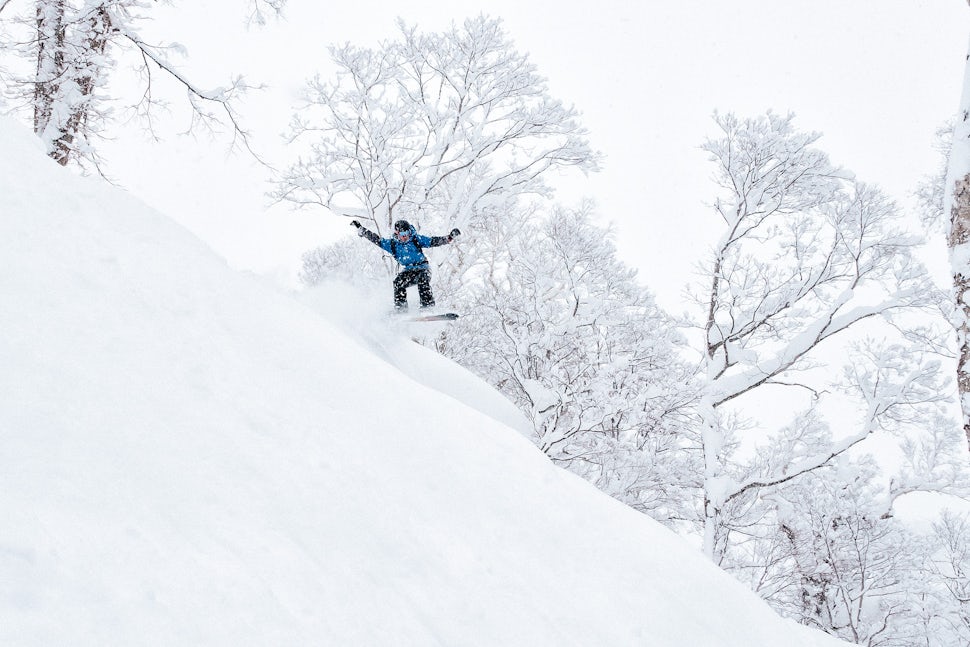 In the last decade, whispers of a far-flung place with ungodly amounts of the coldest, lightest snow on earth, began to circulate among powder hounds. Skiers began hopping trans-Pacific flights in search of these legendary glades of perfectly-spaced birch trees filled chest-deep with cold smoke. And the word spread. After my own first foray into this wonderland last winter, I vowed to return for seconds, and this January I found myself bound once again for Japan.
The flight from the Pacific Northwest to Tokyo is a modest ten hours but is becoming easier and more frequent each year, especially with Alaska Airlines' newly-announced partnership with Japan Airlines beginning in March 2019. Even though we were anxious to get up to the northern parts of the country and find the pow, Jason, Mitch, and I had a few things to check off our list in Tokyo first, not least of which was grabbing sushi in the world-renowned Tsukiji Fish Market. Huge pieces of extra fatty tuna graced our rice bowls and it was all we could do to keep from eating ourselves to death.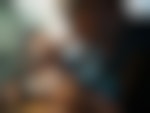 For this trip, I was banking on the snow being soft both in and out of bounds, and felt comfortable bringing just my backcountry touring setup. My Black Diamond Carbon Convert skis would be perfect for deep days and I would be testing my new La Sportiva Synchro boots.
We decided on this trip to buy a Japan Rail train pass in lieu of domestic flights in order to maximize our flexibility and to be able to chase the snow and it paid off immediately. After eying the forecast, we hopped a bullet train for Hakuba Valley where we posted up at Powder Peak Hostel, an Aussie-packed establishment on the edge of town with a massage chair in the lounge (definite bonus). Hakuba nightlife is surprisingly rowdy, delighting the party contingent, but Echoland, the area of town we stayed in, was far enough off the beaten path that it was quiet while still being accessible by shuttle (free with the Hakuba Valley ski pass and also operating under the EPIC Pass.) At the expert advice from our hostel manager, Bree, we dined like kings at Sarugaku (an Izakaya--or Japanese Pub--that served fantastic hot pot, as well as horse sashimi), Hie (another Izakaya with an equally excellent menu), and the very descriptive Ramen. Gyoza. Beer. We did find it necessary at all these restaurants, however, to make reservations a day in advance (and in-person) in order to ensure we could get seated.
We skied our first day at Tsugaike Kogen resort and were quickly introduced to the rugged terrain of the Hakuba area. After having only skied on the north island of Hokkaido the year before, it was impressive to see the 9,000-plus foot peaks of western Honshu. While lift accessed terrain in the valley typically doesn't even begin to touch the endless off-piste opportunities, backcountry skiers have essentially limitless options and avalanche forecasting is significantly more robust than up north.
The Japanese aren't nearly as laissez-faire about off-piste skiing as western resorts tend to be, so in order to access their "Double Black Powder Zone" we were required to attend a fifteen-minute lecture about the dangers of avalanches and tree wells, as well as tree skiing, after which we earned a slick arm band and permission to access the gated terrain that was theoretically packed with tasty powder. What we found was some pretty gnarly crust, so we spent the balance of the day blasting around on groomers and getting our speed fix in.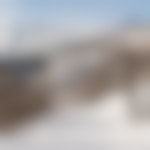 Day two found us heading north to the far end of the valley to Cortina--locally known to get the best of the frequent, ocean-induced dumps of the Hakuba Valley resorts. Cortina's in bounds runs were pretty run-of-the-mill on a mostly sunny day, but we quickly found some deep tree runs just on the resort's boundary. We were able to put in several laps of bottomless, untracked turns and enjoy a frosty Asahi beer in the sun before hopping a bus and missing our stop, landing us at a quaint roadside coffee shack a couple miles from the hostel.

Hakuba Valley had whet our appetites but with the forecast calling for the return of northerly winds we changed course and boarded the train for Hakodate up on Hokkaido. Now, what makes Hokkaido's snow so deep and so dry is that northerly wind flow. It comes down from Siberia super chilled and smashes into the Sea of Japan where warmer air over the ocean water causes it to condense and unleash onto the western half of Japan's northern island. Areas like Niseko, Kiroro, and Otaru get the lion's share of these atmospheric rivers with world record-setting snow totals. Think Buffalo, New York's lake effect snow, but ten times dryer and lighter.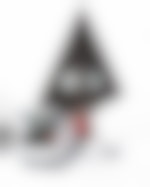 We rented a car in Hakodate just a minute's walk from the train station and drove two hours north to Niseko--the skiing hub of western Hokkaido--to our friend Todd's house. Todd is a guide and a Canadian expat and everyone should 100% hire him when they go out that way. He lives in a picturesque a-frame cabin in the hills outside of town with a view of Yotei (the area's largest and most stunning volcano) out his picture window. The snow began falling just as we began our drive and didn't stop for more than a few minutes until the day we left.
Eyeing the forecast we decided on Rusutsu, a fantastic resort just south of Yotei and got ourselves on one of the first gondolas of the day, map in hand scribbled with Todd's blueprint for hitting all the best pow in an expertly determined order. We jumped off the gondola, hopped a quick traverse into the trees and dropped into a clearing where the world in front of us exploded in a cloud of white. Our first Hokkaido turns were thigh-deep and blew overhead like dust, and it only got better from there. We zigzagged around the resort through tree run after tree run finding deep, fresh powder at every turn, logging over 25,000 vertical feet of blower pow before catching the last lift of the day to get back to the base. Grinning ear to ear we stopped off at a tiny onsen, or hot spring, to shower and soak our weary muscles. To say the stoke was high is the understatement of the year.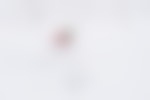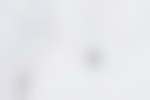 Day two dawned with reports from Kiroro of twenty centimeters of fresh, so we hopped in the car and blitzed north through miles of farm country, over a high mountain pass, and down to the coast where Kiroro lies tucked into a north-facing valley. There, we met up with two other Seattle-based friends who were in town as well, Luke and Gina, and we rode the gondola up to quickly find the twenty centimeters they'd reported was a gross underestimation. Many of the treed glades were pushing forty and the snow quality would have made any Utahn blush. It was still snowing, to boot, and even the groomers were buried again under several inches of fresh powder. Ever gotten face shots on groomers? I hadn't either.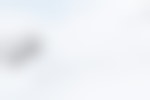 We skied the pants off of Kiroro, finding every untracked run we could, hooting from the lifts at every other skier having their own all-time day, and reveling in the hoots directed our way when it was our turn. Even as the sky was shading rosy with the impending sunset and we dropped into our last run, we found the deepest, lightest, untracked snow I'd ever skied. We couldn't believe, as we sat in the nearby onsen afterward, that we'd just skied two of our best powder days ever back to back and the forecast didn't seem to hint at letting up.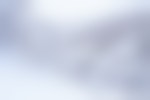 Now, before I get back to regaling you all with these tales of pow erotica, let's talk about food. Namely ramen. Though ramen originated in northern China, the Japanese appropriated it during their occupation of China in the early 20th century and, as they do with so many things, they absolutely perfected it. Hokkaido is Japan's ramen epicenter and we ate a lot of it. I counted ten bowls over fourteen days, but totally lost track and it could have been more. On top of that we enjoyed several great izakayas (those Japanese pubs) and our fair share of sushi. Even the 7-Eleven breakfasts and lunches were great, typically consisting of onigiris, or rice balls, filled with tuna, shrimp, vegetables, or sour plum. While we're usually stuck with convenience store day-old burritos and hot dogs here in the great U.S of A., Japanese convenience stores boast actual good food.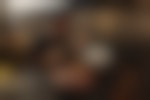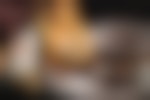 Alright, now back to the powder porn. The centerpiece, and easily the most western-feeling, of the Hokkaido resorts is Niseko United, which is actually four separate base areas connected and operating under a single pass, which is accessible with the IKON Pass as well. Many skiers come to Niseko and only ski Niseko United. There's plenty of gate-accessed off-piste terrain as well as long groomers with lots of vert. The base areas have several hotels and restaurants and the most developed, Hirafu, gets pretty rowdy, comparatively. We had heard some of the gate-accessed runs were legendary and, with another twenty centimeters reported on the ground, we arrived early enough to nab a spot near the front of the gondola line.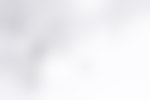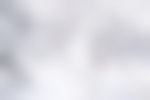 Our group of five found so much untracked powder it was almost embarrassing. We skied wide open slopes, perfectly gladed tree runs, big bowls--you name it. The snow was deep and cold and we even got our first experience riding a single chair. The one drawback to Niseko is the crowds. While still modest compared to most western resorts, the best lines did track out a lot more quickly than other Hokkaido resorts, and we didn't find ourselves alone on runs nearly as often. With that in mind, we returned to Kiroro the next day.
Kiroro 2.0 was cold. Real cold. Forty-below-wind-chills cold. It didn't dampen our spirits, though, and with a little hiking we found a fantastic tree run that we lapped by ourselves all day. Though the trees were on the tighter side, the snow was deep and the bobsled exit through a drainage back to the lift was fast, jumpy, and fun. In spite of a little frostnip on some of our faces, it was a definite success.
We'd get one more day in at Niseko that provided some more great turns and closed out the week at a backcountry spot that we'd come to love the prior year. Just north of the Niseko resorts is an old defunct ski area adjacent to a road that closes in the winter. The slopes above the road are speckled with the most picturesque, gnarled birch trees imaginable and tend to harbor deep pockets of leeward snow. After skinning up the road, the track dips into the forest and up to a ridgeline where an infinite number of 800+ foot runs spread out east to west. We farmed out gully after gully of fast, knee deep powder, winding through the trees, shaking the snow off our goggles from the face shots we inevitably got with each turn.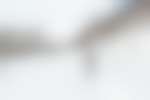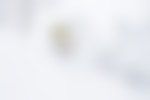 There's a primal feeling of floating through powder--the closest thing to flying that many people ever experience on their own two feet. And invariably that euphoria bursts out from your lungs in whoops and hollers, like roller coaster sounds. Needless to say we filled the forest with the evidence of our elation--that is when we weren't choking on the pow.

We want to acknowledge and thank the past, present, and future generations of all Native Nations and Indigenous Peoples whose ancestral lands we travel, explore, and play on. Always practice Leave No Trace ethics on your adventures and follow local regulations. Please explore responsibly!
Do you love the outdoors?
Yep, us too. That's why we send you the best local adventures, stories, and expert advice, right to your inbox.