The Ultimate 3-day Acadia National Park road trip
Acadia National Park is one of the most beautiful national parks in the country, and you can see many must-see attractions on this three-day road trip itinerary!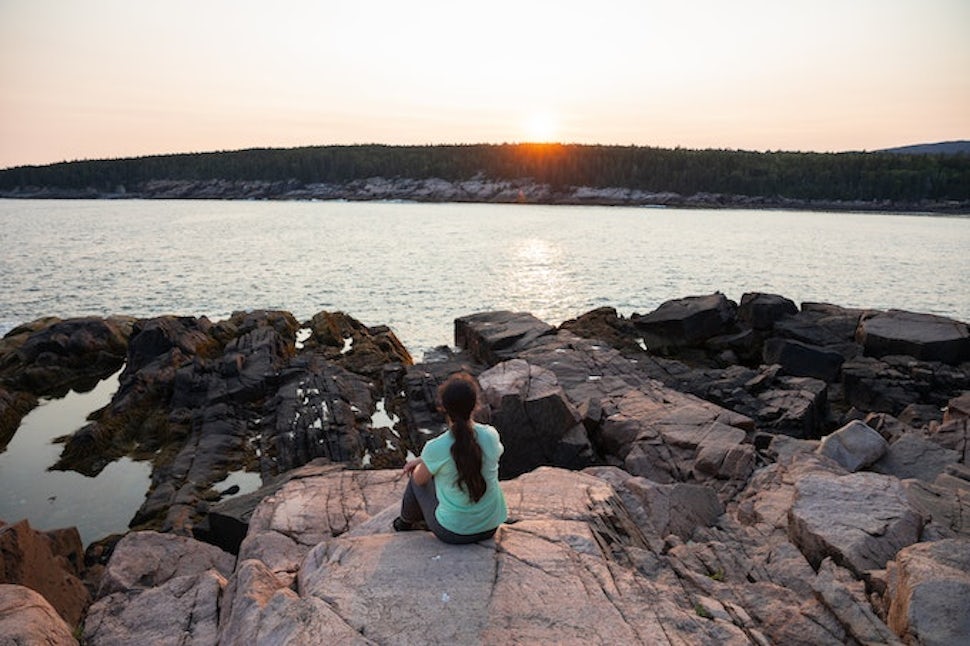 Presented in partnership with Gerber Gear.
Acadia National Park is among the smallest national parks, but it's one of the most popular, with over four million visitors each year. The park draws attention because of its beautiful and diverse landscapes that are not found in many other places in New England.
Within its 48,000 acres are rocky beaches, dramatic cliffs, beautiful ocean views, and the tallest mountain along the Maine coast. Although you could spend a week exploring Acadia, you can see many must-see attractions in three days. Let's dive into my favorite on this three-day road trip!
Day 1
Drive Park Loop Road
Park Loop Road is the 27-mile loop around the coast of the eastern section of Acadia National Park! This scenic drive is popular because it features Sand Beach, Thunder Hole, and Otter Cliff. Along the scenic drive, you can stop at many scenic overlooks to enjoy stunning views of the rocky coastline and ocean.
Check out Schooner Head Overlook
Schooner Head Overlook is between Bar Harbor and the park entrance, making it the perfect first stop on your road trip! The parking lot offers views of Egg Rock and Egg Rock Lighthouse, but the best viewpoint is down the path to the cliffs. The quick 0.2-mile trail provides views of the rocky coastline and the mansions along the nearby cliffs.
Note: This area is open year-round and is very popular. Visit in the morning or evening for a quieter experience.
To explore more, take the Schooner Head Path for 5.5 miles along the coast on an out-and-back hike that requires hiking boots as it gets rocky and technical. This is a great spot to walk your pup if you bring them on your Acadia National Park road trip!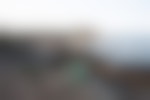 Swim at Sand Beach
Sand Beach is one of the most popular areas in Acadia National Park, for good reason! The beautiful sandy beach sits in a cove and is the perfect place to enjoy lunch and swim in the summer. I recommend setting up a picnic on the beach for lunch. Bring a suit and warm towel if you want to swim - the water here is always chilly!
Enjoy the views from the beach or hike a 1.6-mile round-trip trail to the top of the cove to enjoy breathtaking views of the beach and the surrounding area.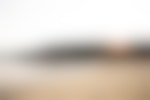 Hike Beehive Trail
If you are up for a challenging and adrenaline-pumping adventure, the Beehive Trail is perfect! This iconic route is one of the most-hiked in Acadia National Park! The trail has iron runs, ladders, and rock scrambles on exposed ledges, making it fun and challenging.
This Acadia National Park road trip adventure is not for the faint of heart because it's so steep! If you don't enjoy heights, I recommend skipping this trail. But if you are up for a fun adventure, it's home of the most rewarding hikes with stunning views!
I recommend allocating at least a half day to this hike. Although it's not long, the route is strenuous, so it may take longer than expected.
Before you go on your hike, make sure you have the proper gear. Always pack the ten essentials because you never know what could happen on the trail. I also bring the Gerber Stake Out Multi-Tool, Zilch, and Fire Starter because they're small and easily fit into my pack. Plus, I never know when I may need scissors, a knife, or a fire starter on my adventures!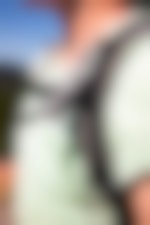 Visit Thunder Hole
Thunder Hole is another one of the most popular attractions in Acadia National Park. It gets its name from the thunderous sound the waves make when they crash into the inlet. The best chance to hear the thunder is 1-2 hours before high tide.
The path leads down to the edge of the inlet, where you can choose the perfect spot to sit and wait for the waves. But you may get wet if you stand closer to the inlet because the waves can reach up to 40 feet!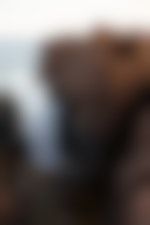 Head to Otter Cliff and Otter Point
Otter Point has some of the best ocean views in Acadia National Park, in my opinion. Otter Cliff is one of the highest headlands north of Rio de Janeiro, offering beautiful views of the nearby cliffs and ocean.
And the best part? Both are only a short walk from the parking lot! You can walk around the cliffs and enjoy a relaxing break by the water before heading into Bar Harbor to check into your accommodation. Otter Point is also a beautiful sunset spot!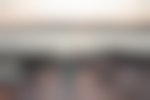 If you are camping, make sure to buy local firewood! It is illegal to bring out-of-state firewood into Maine as it can bring diseases and pests that may harm local forests and wildlife.
Many people near Bar Harbor sell firewood perfect for camping. We break down larger logs with the Gerber Pack Hatchet or Freescape Camp Saw and use the Fire Starter to start a flame in an area designated for campfires. There is no better way to end the day than relaxing by a warm fire!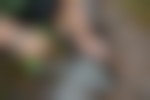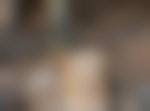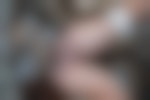 Day 2
Watch the sunrise from Cadillac Mountain
Cadillac Mountain is the highest point on the Eastern Seaboard and one of the most popular areas in the park! It is one of the best places in Acadia National Park to watch the sunrise or sunset. A few times a year, Cadillac Mountain is among the first places in the country to see the sunrise.
You can hike or drive to the summit of Cadillac Mountain. If you want to drive to the top, you must get a vehicle reservation in advance. Sunrise reservations book quickly, so sign onto the site as soon as they are released to get one. Even if you don't want to watch the sunrise from the top, Cadillac Mountain is great to visit any time of day!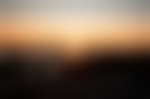 Check out The Bubbles
North Bubble and South Bubble Mountains are two iconic mountains along the shores of Jordan Pond, and they are among the most photographed mountains in Acadia National Park! Although you can view them from Jordan Pond, hiking to the top is the best way to experience them.
The 1.6-mile trail brings you to the summit of North Bubble first and then to South Bubble. South Bubble has Bubble Rock, which many people love to visit because it seems to fight against gravity to stay on the mountain. Both mountains offer breathtaking views of the surrounding area, and you will quickly fall in love with the hike!
The parking lot for this trail is small, and it can be difficult to find a spot, especially at midday. If you can't find parking, come back later in the day or begin the hike from Jordan Pond.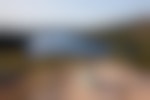 Loop Jordan Pond
Jordan Pond is one of the most beautiful lakes in the park, offering stunning views of the North and South Bubbles. It is one of the most popular areas, and the parking lots often fill up quickly. Come early or stop by near dusk for your best chance to grab a spot.
You can enjoy a short walk to the southern shores of Jordan Pond, which have the best views, or walk the easy 3.23-mile loop trail around the lake.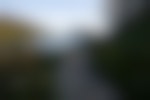 Jordan Pond is also a great spot to eat lunch! Have a picnic or grab a bite to eat at the Jordan Pond House. Their menu includes afternoon tea and their famous popovers! They also serve heartier meals like lobster stew and locally sourced ice cream for dessert!
I love a good picnic, so I always pack a lunch when I visit Jordan Pond. The Gerber Devour is always in my bag when I am out exploring. I use it to eat and can open a can or bottle. It's lightweight and easy to carry for hiking or backpacking.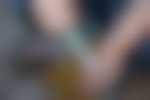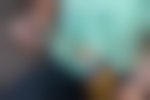 Bike the Carriage Trails
Acadia National Park has over 45 miles of carriage roads, great for enjoying a walk or bike ride! These historic paths are an excellent way to travel the park without a car and enjoy a break from the crowds.
The carriage trails have many entrances throughout the park, some near Jordan Pond. If you already have bikes, hop on the trails after enjoying lunch near the water.
I love that you can choose how long you want to ride the trails. Spend all day exploring all 45 miles, or take a short afternoon bike ride.
Note: Didn't bring a bike on your Acadia National Park road trip? Rent one through Acadia Bike.
Stop at Asticou Azalea Garden
Asticou Azalea Garden offers beautiful and well-maintained trails through a Japanese-inspired garden featuring local and international flora. The gardens feature stunning flowers and trees, including Japanese irises, rhododendrons, and azaleas. The gardens constantly change with the seasons, so no two visits here will be the same!
Check out downtown Bar Harbor
Once you finish your day exploring Acadia National Park, you can spend the evening exploring downtown Bar Harbor! Bar Harbor has beautiful ocean views and is a great place to spend the evening picking up souvenirs, trying local brews, and fueling up at one of the coastal-inspired eateries. I recommend going to Atlantic Brewing Company's Bar Harbor Cellars to try incredible red, white, and fruit wine. Note: They're only open during the summer!
Day 3
Photograph Bass Harbor Head Light Station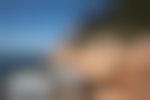 Bass Harbor Head Light Station is the most photographed lighthouse in Acadia National Park, especially during sunrise. While the color of the sky is especially stunning in the early morning, you don't have to get up at the crack of dawn to make visiting this light station worthwhile! It's always an awe-inspiring place.
Visit during low tide for the best chance to photograph the light station. I visited during high tide and could not get far enough out on the rocks to capture it.
Eat lunch at Echo Lake Beach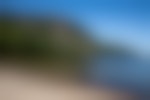 Echo Lake has a beautiful sandy beach where you can swim in freshwater, enjoy the views of the surrounding mountains, and have a picnic lunch. It is less crowded (and more peaceful) than Sand Beach.
Hike Beech Mountain or Acadia Mountain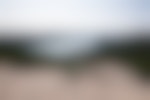 Finish your Acadia National Park road trip with a hike to Beech Mountain or Acadia Mountain (or both if you are up for it!). The 1.2-mile loop trail to Beech Mountain is the easiest of the two and offers stunning views of Long Pond. The 2.5-mile trail to Acadia Mountain is the more popular hike of the two and offers beautiful views of Somes Sound.
I recommend allocating a few hours for each hike so you have plenty of time to enjoy them! And no matter which you choose, you will fall in love with hiking in the western section of Acadia National Park.

If you want to plan an Acadia National Park road trip, this guide is a great place to start! Grab a few items from the Gerber Gear More Than Ready collection before heading out to make sure you're always prepared!

Feature image by Nichole Iby.
We want to acknowledge and thank the past, present, and future generations of all Native Nations and Indigenous Peoples whose ancestral lands we travel, explore, and play on. Always practice Leave No Trace ethics on your adventures and follow local regulations. Please explore responsibly!
Do you love the outdoors?
Yep, us too. That's why we send you the best local adventures, stories, and expert advice, right to your inbox.