What's in My Bag: Backcountry Adventures with a Pair of Sony Cameras and the Lens Trinity
How a professional adventure and landscape photographer braves the conditions.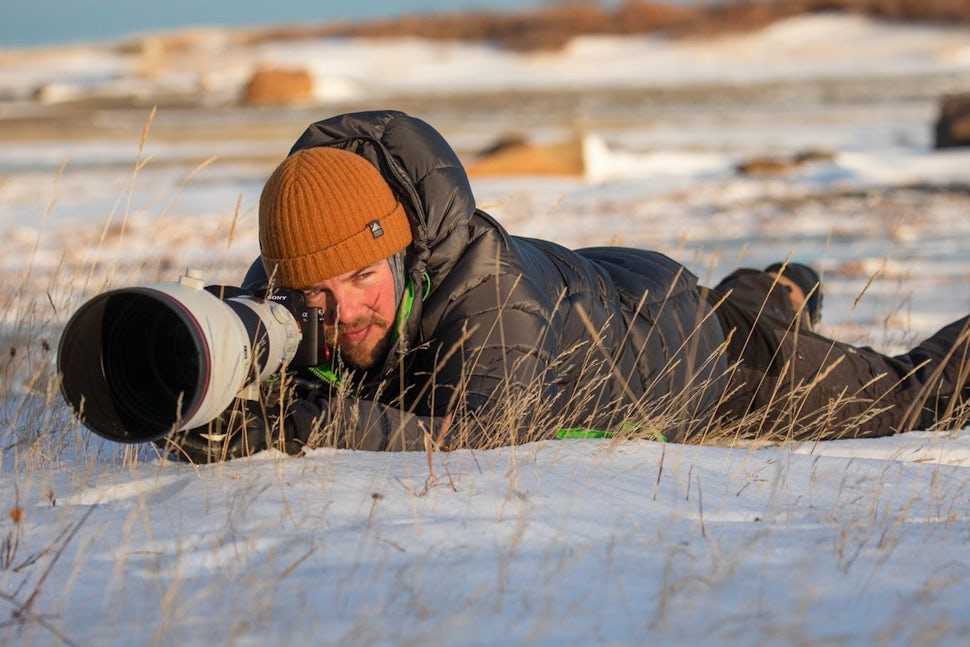 Multi-day treks through the backcountry require much more planning than your average outdoor photoshoot. Keeping you (and your camera) warm, dry and functioning at your peak is paramount to a successful project. In addition to amazing photo opportunities, I've had my fair share of close calls and uncomfortable nights in the wilderness, so I've put together a list of the gear I never leave home without.
Cameras
Sony α7R III: This body is my primary workhorse and I love it so much I'm worried my friends might schedule an intervention. Not only does it have insane dynamic range and fast burst speeds, but the ISO performance is incredible. I trust it in broad daylight, blue hour, golden hour, and every other color of hour, including black hour (which most people call "night time"). The massive resolution is an added bonus. For some photoshoots, I'm able to lighten up my lens load by using the built in crop mode or cropping in post-processing to act as a zoom. My 70-200mm can act like a 100-300mm, or I can use my 16-35mm like a 24-70mm and leave that lens at home. 42.4MP is a lot of megapixels to work with and waaaaay more than any client will ever need for most prints and any web and social publication.
Sony α7 II: This was the first piece of Sony gear I ever purchased and I'll never leave it behind. Although recently designated as my secondary body, it still has a permanent reserved spot in my bag for timelapses, behind-the-scenes shots and as a backup camera. It's always a good idea to carry two bodies to limit the amount of lens changes (especially in inclement weather), plus a backup never hurts in case of disaster.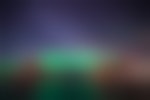 Lenses
Sony FE 24-70mm F/2.8 G Master: Asking me to describe this lens is like asking me to describe true love, or the smell of wildflowers, or how it feels to snuggle a puppy. This was the first zoom lens I ever bought (yes...unconventional, I know), and I've never looked back. It creates astounding image quality across all focal lengths and apertures, with phenomenal color rendition, contrast and clarity. This is by far my most used lens, as 24-70mm is easily the most versatile range of focal lengths for every day shooting, and the fast f/2.8 aperture allows spectacular depth-of-field and low-light performance.
Sony FE 16-35mm F/2.8 G Master: A perfect backup lens to my 24-70mm, this 16-35mm lens is my go-to for shots requiring a wide field of view. At 16mm it's flawlessly crisp from corner-to-corner, and brings a very exciting perspective option for everything from landscapes to action sports to astrophotography. I spent an entire month trekking in the Peruvian Andes and this lens was on my camera 90 percent of the time.
Sony FE 70-200mm F/4 G OSS: Telephoto lenses are far more useful in landscape photography than many people realize. The ability to compress and magnify the background of an image creates a phenomenal sense of scale. Plus, there's always a chance I'll see a bear, and I'll be darned if I'm going to risk potentially missing that photo because I wanted to save weight by not bringing my tele-zoom. I'm here to WIN!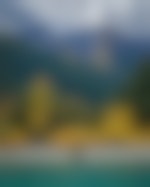 Accessories
Backup Memory Cards: Seriously, just bring these. Trust me.
Western Digital 1TB My Passport Wireless: Things can get sketchy when you're in the backcountry, so I always bring a hard drive to backup my photos at the end of the day. The Western Digital My Passport Wireless allows me to create copies of my photos anywhere in the world so I'm covered in case I accidentally drop my camera off a cliff (again). The best part; I can tether my cell phone wirelessly and edit photos in my tent so I'm ready to bless Instagram with a winner the second I'm back in service.
Tripod: I'm going to be honest and tell you that I don't like the tripod I'm currently using at all (I'm actively shopping for a new one) so I'm not going to endorse it here. However, this list would be incomplete without at least mentioning a tripod. Bring a tripod, you'll need it.
Other gear that I carry (not pictured, but essential when I'm on a trek)
Neewer Intervalometer/Remote Shutter Trigger: Intervalometers are an integral part of timelapses, and I always have one in my bag. As an added bonus it can double as a remote shutter for the projects where I'm the photographer and the model. Some day in the future when I have a bigger budget I'll use this to win a Pulitzer Prize for my project "First Person Perspective of Bear Eating a Camera." You heard it here first.
Sierra Designs Convert 2 Tent: Lightweight and nearly indestructible, I took this tent out for a month in the mountains and it withstood some of the most hellacious weather I've ever been in. The phrase "tried and trusted" doesn't even begin to scratch the surface.
Lifestraw GO: After accidentally breaking my UV steri-pen on day three of a five-day backpacking trip, the Lifestraw I threw in my backpack as an afterthought ended up literally saving my life. I can't stress enough the importance of good water filtration, and Lifestraw is leading the charge for innovative, effective and affordable drinking water – no matter where you are. Lifestraw also has dedicated itself to environmental missions of reducing our plastic dependency as well as humanitarian charities for providing clean drinking water to impoverished communities. Make your dollars do good.
RAB Latok Alpine Shell: This shell is made for the days where you have to chisel the ice off your carabiners, and the snow is blowing so hard you can't even see your last anchor. It's not the lightest shell on the market but it's as close to Iron Man's armor as you can buy, and more comfortable than a hug from Santa.
DripDrop ORS Hydration: Many great backcountry views are many miles from civilization and after many hours of hiking, dehydration can become a serious concern. Dying on the trail puts a serious damper on meeting deadlines, so hydration is key. Of course, water is a great start, but for truly grueling hikes an electrolyte solution can be a lifesaver. Drip Drop ORS is so finely tuned that a single packet carries the same rehydration potential as an IV! Plus, they're very involved in philanthropic projects around the world, taking your money and helping turn the world into a better place.
LuminAID Packlite 2-in-1: As if a solar-powered, inflatable lantern wasn't already a cool addition for photos, the USB port can be used as a charging station for my other electronics. I think it goes without saying that a LuminAID lantern is in every backpack I take, no matter the trip. Additionally, they're a major supporter of philanthropic projects for communities in need. You'll notice this tends to be a theme for companies I support.
Smartwool PhD Trekking Heavy Crew Sock: I consider myself to be a pretty tough guy when it comes to being outdoors, but wet feet and blisters make me sour faster than anything. Treat your feet right, because without them you're not going anywhere.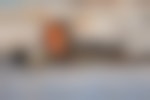 Nate Luebbe is a professional landscape, wildlife and adventure photographer living in Seattle, Washington. He's a member of the Sony Alpha Imaging Collective and Explorer for The Outbound. For more of his work he can be found on Instagram.
We want to acknowledge and thank the past, present, and future generations of all Native Nations and Indigenous Peoples whose ancestral lands we travel, explore, and play on. Always practice Leave No Trace ethics on your adventures and follow local regulations. Please explore responsibly!
Do you love the outdoors?
Yep, us too. That's why we send you the best local adventures, stories, and expert advice, right to your inbox.