The Importance of #Optoutside
Fight for experiences, not possessions.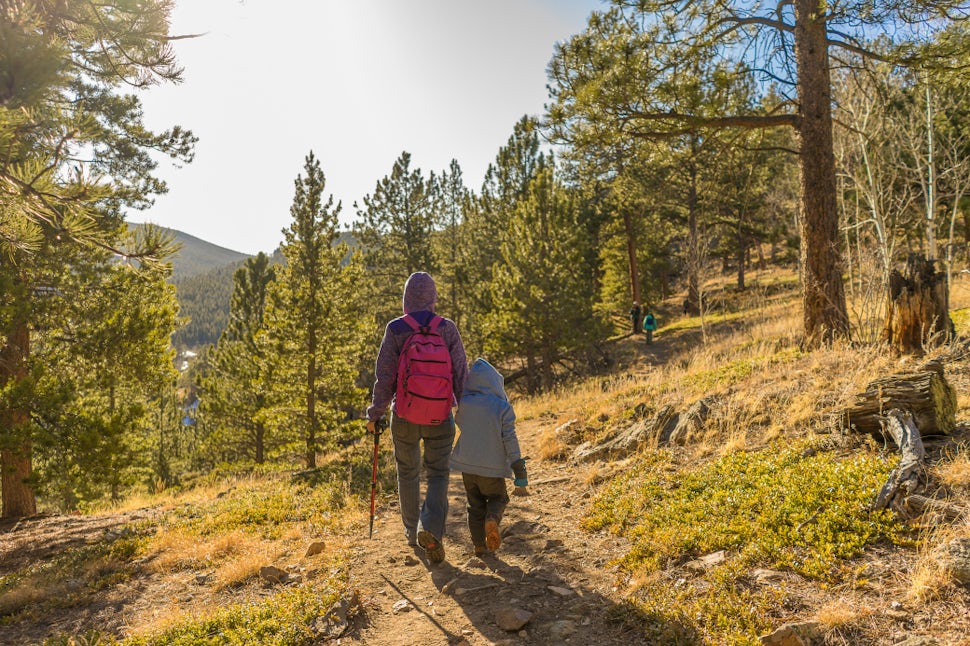 Nature was never an "option" for me growing up. Born in Montana to two avid enthusiasts of anything outside and raised in the mountains of Colorado, I spent the entirety of my formative years fully immersed in fresh air, sunshine, and long walks. I never stopped to consider if I wanted to go play in the woods, because that was the only after-school activity I knew of. Rumor has it that one of my first baths was in the sink of a Volkswagen Westfalia parked on the side of the road in Glacier National Park because my parents (rightfully) chose to not let a little thing like childbirth slow down their thirst for adventure. Only 3 weeks old and I was already living the dirtbag life, sleeping in a towel closet and bathing in a sink on an old hippie bus. My family was FAR more likely to spend a Saturday cross country skiing around the neighborhood than at a mall searching for deals on the latest trendy accessory. I asked for an Xbox and got a violin, asked for a playstation and got a camping trip with the Boy Scouts.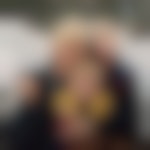 Just sitting on a glacier like every other boring family in America.
It's because of this fresh-air upbringing that I always had a hard time getting in the consumerism spirit around the holidays. The first flakes of autumn snow begin to flutter down from above and we're supposed to go cram ourselves in a shopping mall and spend money we don't have on things we don't want. Thanksgiving brings a spectacular weekend of friends and family, delicious meals and charming memories punctuated by the leaves outside shifting from brilliant green to nearly iridescent orange. Rather than savor the moment with our loved ones we're expected to sleep in a parking lot and bludgeon a stranger with a toaster in order to save a couple bucks on a TV? I would rather cut off my own legs.

At least with no legs I could finally try one of those cool sit-down skis.
Then, in 2015 REI announced that they would be closing every single one of their stores nationwide in an effort to encourage both their employees and customers to go enjoy this beautiful world. The movement was called #optoutside and was one of the first times that a marketing campaign has truly connected with me. It may seem obvious for a company that sells outdoor equipment to encourage their customers to get outside, but to completely shut down on the biggest shopping day of the year so employees can join in is absolutely revolutionary.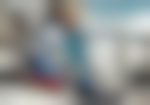 The author, learning to be nice to the world.
Multitudes of nationwide brands realized the importance of experience over profits and joined the movement, while REI took it a step further. Rather than just encourage people to get out and see the world, they teamed up with transportation startup Skedaddle and drove literal busloads of people to various state parks around the country. For many people, this marked the first time with literally no obstacles to the outdoors, and the turn out across the nation was exceptional.

The crew that gathered on the Skedaddle bus on Friday morning was more or less what I expected. People from all walks of life showed up: millennials meeting up with their girlfriends to hike off the pumpkin pie from the night before, and middle aged stock brokers simply looking to clear their head (and escape the Thanksgiving family drama) with some cold, fresh air. Perhaps the most charming for me, however, were the youngsters. Much as I spent every weekend as a young child traipsing about the woods, these whipper-snappers were forming their first Thanksgiving memories in a Colorado state park. Spending my formative years in the woods made me into the passionate environmentalist that I am today, and my heart was filled to the brim witnessing these children building early memories, not of shopping and fighting, but snowy trails and rocky overlooks.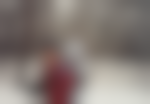 First hike with my sherpa/dad.
An entire new generation is coming, a generation learning that counting snowflakes is more valuable than counting money. Learning that nights under the stars are infinitely more important than nights in the bars, and learning that getting sweaty and dirty is worth it for the view at the top. Learning that amazing companies like Skedaddle are willing to offer their services entirely free of charge for the sake of the great outdoors, and that hundreds of people are willing to wake up early on a weekend to join them. These are the children that will grow to be the future environmental stewards of our planet, and so far they're off to a good start.
Nate is an enthusiastic admirer of rock cairns and asperatus clouds. For more gratuitous nature pictures and tree jokes he can be found on Instagram @nateinthewild and Twitter @Nate_Loobz
We want to acknowledge and thank the past, present, and future generations of all Native Nations and Indigenous Peoples whose ancestral lands we travel, explore, and play on. Always practice Leave No Trace ethics on your adventures and follow local regulations. Please explore responsibly!
Do you love the outdoors?
Yep, us too. That's why we send you the best local adventures, stories, and expert advice, right to your inbox.