The warm fuzzy feelings from the finished photos don't always reflect the reality of the night out!
So I'm one of the lucky few who get to put "backcountry photographer" on my resume. While I fully acknowledge how dang cool it is to earn my income from hiking and camping, the reality means long, cold nights by myself.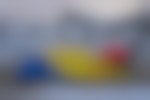 For a recent project photographing a 4-season tent I hiked in to Lake Isabelle in Colorado in the dead of winter. Spending the night at 12,000 feet above sea level in mid-December was absurdly cold, and so windy I literally worried if my tent would survive.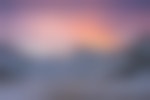 Some experiences are almost beyond words, so I put together a small behind the scenes video to show just how wild a job like this can be. 
Published: January 31, 2018
Do you love the outdoors?
Yep, us too. That's why we send you the best local adventures, stories, and expert advice, right to your inbox.