A 3-day road trip adventure in Western Rocky Mountain National Park
Join us as we explore the side of Rocky Mountain National Park no one ever talks about with the help of Gerber Gear's More Than Ready Collection.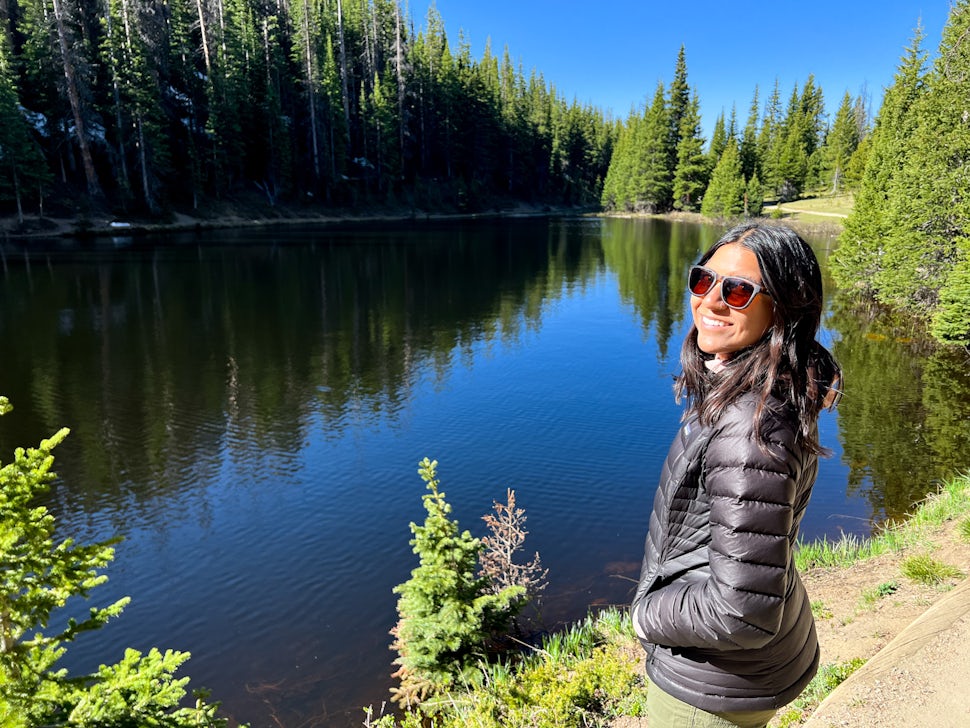 Presented in partnership with Gerber Gear.

The western side of Rocky Mountain National Park is often overlooked and even more so after the devastating East Troublesome Fire in 2020. However, as full-time RVers who have passed through many areas touched by fire, we know there is always beauty tucked in the shadows of disaster. Come along with us on a 3-day trip to Rocky Mountain National Park, where we tested out Gerber Gear's More Than Ready collection.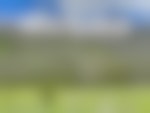 Day 1
11 a.m. - Campsite check-in
Living and traveling in our Airstream means our priority when we arrive at a new location is finding a place to stay. Thankfully, the western side of Rocky Mountain National Park has various camping options for RVers, van lifers, and tent campers.
Our top two choices are Timber Creek Campground within the national park and Stillwater Campground on Lake Granby.
Timber Creek Campground is the only campground in the national park on the western side and is reservation only. It books quickly, but it's a beautiful campground that gets you inside the park. It has its downsides though including no cell reception (looking at you WFH friends), no showers, and rig size is limited to 30 feet.
If you are in an RV and are well over a combined 30 feet (as we are), we prefer Stillwater Campground, a forest service campground about 15 minutes south of the national park entrance. It's on the northern shore of Lake Granby, overlooking the gorgeous Rockies. There are lakefront ADA sites, some electrical hookups, showers, flush toilets, drinking water, and a dump station.
You can book both campgrounds via recreation.gov, but Stillwater Campground has first-come, first-served sites available the day of if you're willing to go without a reservation.
12 p.m. - Kawuneeche Visitor Center
After dropping off our trailer, Tanner clipped the Gerber Stake Out camp tool to his belt loop before we made our way to the Kawuneeche Visitor Center. This multi-tool has 11 tools, including a tent stake puller, bottle opener, and blade, making it one of the most useful camp items we carry daily.
As soon as we arrived at the Visitor Center, we were quickly greeted by a national park ranger who pointed out a moose deep in the aspens munching away at the twigs. He reminded us that the word moose was derived from the Algonquin word 'moosu,' meaning 'bark stripper.' If there is one animal we think you are guaranteed to see in this national park, it's a moose!
The first thing we always do when we arrive at a national park is head into the visitor center to browse the displays and camp store. We always grab a park map and a fishing regulation guide and chat with a ranger to make sure we have all the up-to-date information we need before making our way into the park. We find making a plan before we head in allows us to see more and enjoy our time without scrambling to figure out what to do next.
Note: Rocky Mountain National Park has a timed-entry reservation system during the summer months. Please keep in mind that you must have a timed-entry ticket (purchased on recreation.gov) and a park pass to enter the national park from 9 a.m. - 2 p.m.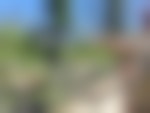 1:00 p.m. - Beaver Ponds Picnic Area
The devastation of the 2020 fire is visible as soon as you enter Rocky Mountain National Park. The drive that was once covered in large pines is now burned trees. If you're lucky, you'll catch the hundreds of vibrant wildflowers blooming alongside them. We stopped at Beaver Ponds Picnic Area to enjoy lunch with one of the most picturesque views.
Because it was a travel day, we opted for a dehydrated meal. We cut open the package with Gerber's Armbar Scout utility knife and used our Devour Multi-Fork to dig in. This fork is the most epic camp fork there ever was. It's lightweight and includes a bottle opener, giving it the kickstand feature that keeps the fork off the table. Genius! We popped off the bottle opener from the back of the Devour and opened a delicious local root beer to enjoy with our meal before making our way further into the park.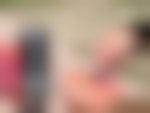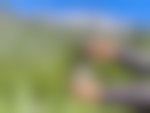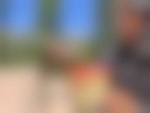 3:00 p.m. - Trail Ridge Road
Cresting at 12,183 feet, Trail Ridge Road is a must-drive. This famous road is the highest continuously paved road in North America. We made our way up Trail Ridge Road and stopped at the Alpine Visitor Center, the highest-elevation visitor center in the National Park System at 11,796 feet.
If you're up for a climb, the 0.6-mile, steep, round-trip Alpine Ridge Trail nearby provides stunning views of the alpine tundra, the Never Summer Mountains, and, if you're lucky, even the plains of Wyoming!
We know the mountains are breathtaking, but we challenge you to look down and discover the tiny, vibrant life flora of the tundra. Alpine avens, moss campions, and alpine forget-me-nots can be found here surviving the harshest conditions. The tundra is a delicate ecosystem, so remember to tread lightly. Repeated footsteps often destroy tundra plants, allowing exposed soil to blow away. Recovery may take hundreds of years, so please use designated trails when exploring this unique area.

Note: Altitude sickness can occur here because of the high elevation - this trail crests at 12,005 feet above sea level. Symptoms include headache, nausea, fatigue, and dizziness. The only cure for altitude sickness is to go to lower altitude, so keep that in mind during your time around the Alpine Visitor Center.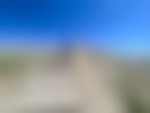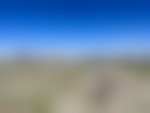 5:00 p.m. - Hike Lake Irene
Lake Irene is a great place to stop on your way down from the Alpine Visitor Center. The parking lot is small, but there are restrooms and picnic tables. This leisurely and family-friendly 0.8-mile out-and-back trail leads you to a quaint lake tucked in a spruce forest.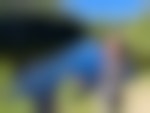 Day 2

8 a.m. - Coffee in Grand Lake at Otherside Gear & Coffee Shop
Things I am addicted to: coffee, outdoor gear, and thrift stores. This little establishment had all three! We headed into the cute town of Grand Lake in search of a quality cup of coffee to start our day and found Otherside Gear & Coffee Shop. Originally an Oklahoman like ourselves, the owner Zac is a fellow outdoorsman who saw a need to sell gently used gear and provide a caffeine fix for visitors.
Otherside is thru-hiker friendly and supports the Continental Divide Trail in various ways, from education to providing a resupply box for CDT'ers. The shop is pretty new to town, and its coffee bar isn't fully operational, but Zac offered us a French Press that absolutely hit the spot!

8:30 a.m. - Kirks Fly Shop
Stop by Kirks Fly Shop for any last-minute angler supplies. You might meet Willie Nelson, the shop dog! Kirks is a well-stocked fly fishing shop inside Grand Lake and has pretty much everything you need for fly fishing. Their customer service is top-notch, and they are eager to share the current fishing conditions. If you plan on fly fishing within the national park, you will need a Colorado fishing license which you can buy in the shop.
Note: National park fishing regulations are ever-changing. Speak with a ranger about current requirements and restrictions before fishing. Let's do our part to protect our waters.


9:00 a.m. - Hike to Lone Pine Lake
The folks at Kirks Fly Shop said the fish were biting off Lone Pine trail, so we said, "Let's go!" The trail to Lone Pine Lake is long (10.8 miles round trip) with a total elevation gain of 1,794 feet, but the reward was definitely worth it.
The adventure begins immediately, with an amazing view of Adams Falls 1/3 of a mile in. The East Inlet River meanders through the meadow alongside, and there are plenty of opportunities along the way to fish. The meadows eventually give way to steeper, rocky terrain as it climbs to the lake. We quickly set up our rods and grabbed our Gerber Zilch to cut excess fly line. The Zilch is a lightweight and slim foldable knife that's designed to be forgotten until you need it, making it the perfect companion on long trails and as an everyday carry!
Lone Pine Lake is straight out of a travel magazine. The rocky shorelines has great places to sit and is home to many marmots. The trail wraps around the south side of the lake and continues to a secondary lake a mile away, Lake Verna. We opted to stick with just Lone Pine since we were on a fly-fishing mission.
Lone Pine Lake is home to brook and rainbow trout, and we landed multiple brooks with spectacular coloring. We enjoyed the rest of the day fly fishing, lounging, and taking in the stunning peaks. We saw people picnicking and hammocking, so if fly fishing isn't your thing, this lake is still worth the trek!

Note: The trailhead parking lot is within the charming town of Grand Lake but is still inside Rocky Mountain National Park and timed-entry reservations are needed.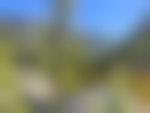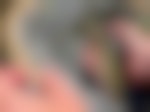 Day 3
10:00 a.m. - Hike the Colorado River Trail
We took it easy on our final day and decided to explore and stroll along the Colorado River Trailhead area, a great access point to many trails in the northwest section of the park. There are picnic tables and restrooms available. We highly recommend hiking the 0.5 miles to the bridge to see expansive meadow views and the rushing Colorado River.
We packed our rods to fish, but the Colorado River was still high and flowing too fast from snow melt, so we opted for nature viewing instead. Sometimes you just need to forest bathe and take in all the nature vibes.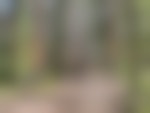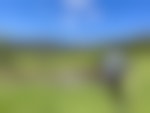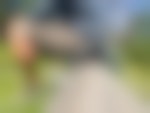 2:00 p.m. - Late smoothie lunch at Truepenny Pitstop

Truepenny Pitstop is the place to visit inside Grand Lake if you have special dietary needs. Tanner and I both follow gluten-and dairy-free diets, which tremendously limits our restaurant options. It's rare to find a gem like Truepenny in small mountain towns! This little food truck offers completely dairy-free smoothies and gluten-free granola alongside healthy grab-and-go snack options.
We chatted with the owner Blake who opened up Truepenny in the summer of 2020 to support the active mountain lifestyle. She is environmentally mindful and has created a sustainable small business by offering smoothies in reusable glass jars with cornstarch-based biodegradable straws. We loved that she encourages folks to bring their own containers and has recycling bins available.
After a long day in the sun, a delicious smoothie was just what we needed to refuel! I had the Bob Ross smoothie, and the calming blend of blueberry, honey, vanilla, lavender, and ashwagandha was a perfectly balanced way to satisfy my hunger!

7:00 p.m. - Campfire

After three fun-filled days in Rocky Mountain, it was time for a traditional send-off. The Freescape Camp Saw is one of our favorite Gerber More Than Ready tools. Being full-time RVers means our space is highly limited, so we love that this saw folds up flat and takes up minimal space for storage!
Talking about space-saving tools, the Pack Hatchet is just that. This thing is small but mighty and cuts through wood like butter. We lit our fire with the Fire Starter and the Gerber Ultimate Knife. The Fire Starter is compact and includes a whistle making it a necessary survival tool. The Gerber Ultimate knife has a fire striker edge and a fire starter in its sheath. We love how all the tools in this collection are multi-purpose!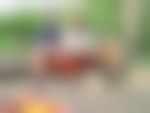 We sipped our beverages, reminisced about our recent adventures, and enjoyed our last few daylight hours in Rocky Mountain National Park. Before heading to bed, we drowned our campfire. It's so important to do your part to prevent human-made wildfires by extinguishing campfires. With the help of Gerber's Gorge compact shovel, we stirred the ashes while pouring water over the fire to ensure our campfire was completely out before calling it a night.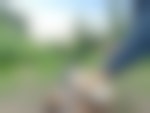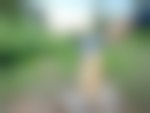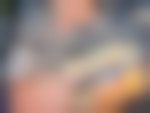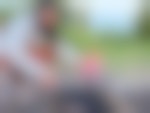 Check out the More Than Ready line from Gerber Gear for more information on the tools Nallely and Tanner used on this Rocky Mountain National Park road trip.

You can follow along with more of Nallely and Tanner's adventures on Instagram: @EssentiallyStreaming
We want to acknowledge and thank the past, present, and future generations of all Native Nations and Indigenous Peoples whose ancestral lands we travel, explore, and play on. Always practice Leave No Trace ethics on your adventures and follow local regulations. Please explore responsibly!
Do you love the outdoors?
Yep, us too. That's why we send you the best local adventures, stories, and expert advice, right to your inbox.