How To Get Your Kids Hooked On The Outdoors
Help the children in your life develop a love of the wild.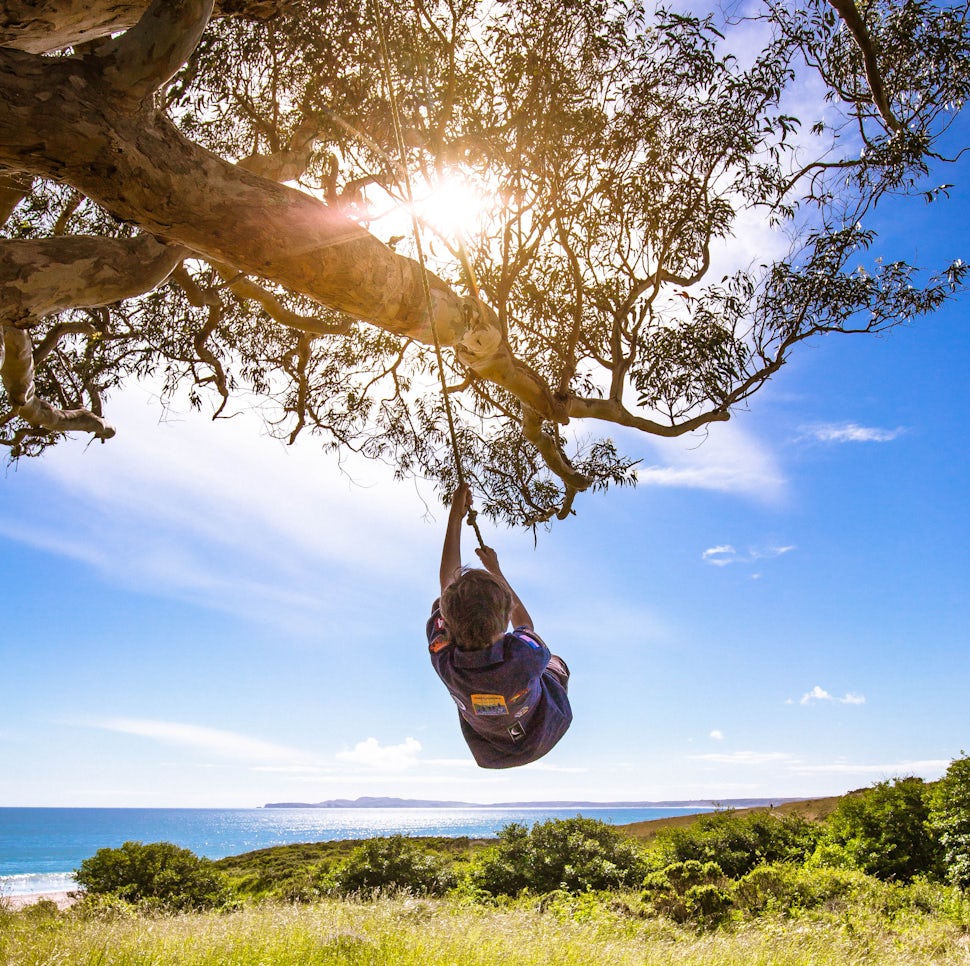 Nature is beautiful and powerful and limitless. Children are curious and excited and full of wonder. In theory, the two should go hand in hand, conjuring images of tiny people with their hair full of flowers skipping through forests and playing in bubbling streams. Unfortunately, so rarely is that the case. If there is a playground, skate park, promise of football or a precarious tree to climb then children are seemingly easily coaxed outdoors and away from the luminous lure of screens. But any mention of a hike beyond the footpath and into the wilderness, and they can balk at the notion. Whether they deem it daunting, unappealing or just plain boring, the idea of 'going for a walk' isn't all too popular. In order to coax your kids/siblings/younger relatives/kids you're babysitting outdoors, there are a few tactics that could persuade them to see the endless fun waiting for them.
1. Collecting or Foraging
The promise of taking a solid and material souvenir away from an experience is always a tempting one. And it's all the more exciting if it's something they found all by themselves, hidden away under a branch or bush. Finding the perfect pebble, pinecone, shell, fallen leaf or branch is an ideal way to engage children in really observing all the treasures that lie around them. Pinecones and pebbles can be painted in striking colours and patterns, while a branch can be anything from a walking stick to a magic wand with a little imagination. This is also the perfect opportunity to teach children what is acceptable to take and what is best left alone in its natural place, and the crucial importance of leaving somewhere as you found it.
Foraging can be an even more fun away to coax children into digging around outdoors. A little research into what berries, plants, herbs and fungi are available at that particular time of year and location is necessary, but compiling a little scrapbook with cut-out pictures of what to look for could make the experience even more enjoyable. And all the more rewarding when they get to taste their accomplishments later!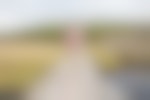 Get Your Kids Outside With Geocaching | Photo: Jess Curren
2. Games
This might sound obvious, but any game that is played indoors can be easily modified and made even more exciting when played outdoors. Any imagination game, from pirates to adventurers to superheroes, can be enhanced with the use of natural props found outside and the limitless space of a field or forest (or even just a garden).
Playing in a wooded area adds another potential level of fun to any game- a den. If you've stumbled across an area rife with fallen branches, sticks and dried leaves, you've found a treasure trove of den-building equipment. Using a tree trunk as the base, start by leaning taller branches against it, and then building on this base with smaller twigs and a covering of leaves or moss.
3. Education
On the surface, this may appear to be a sure-fire way to discourage your child from venturing into the wilderness with you. But there is so much to be learnt from the outdoors that doesn't appear on the school curriculum; how to tell which way is north using only the sky, how to read a river, how to tell the age of a tree, how to decipher which animal's habitat you've stumbled across, how to tell the difference between edible and poisonous berries. The possibilities are endless and the rewards are limitless. Once an interest in nature is sparked, every walk will be transformed into something completely magical.
4. Distraction
If all the above doesn't seem to work, then you can always fall back on distraction; if they don't actually realise they're 'on a walk', they can't dispute it. And luckily, most children are easily distracted. Figure out what motivates them and use that to essentially bribe them. If they thrive on being challenged and rewarded, play on that and use it to your advantage. Challenge them to collect the most acorns or conkers, find a leaf in as many different colours as possible, or spot an animal. If they need to be running and jumping around to maintain their enthusiasm, challenge them to race you or climb trees or play hide and seek.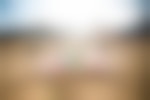 5 Reasons Why I'm Raising My Kids On Adventure | Photo: Shannon Robertson
5. The Screen
Cultivating a genuine interest in the natural world is the ultimate goal here. And if your kids aren't all that bothered about discovering the great outdoors at the moment, the best groundwork to be done is to subtly weave nature into other aspects of their life in order to spark this inherent interest. Start to choose books that centre around the natural world; storybooks about animals in the wild, information texts about the environment, poetry about the seasons, picture books about the planet. There are endless resources out there that are easily accessible via the internet.
Even though the screen is seemingly the archenemy of everything that is natural and wild, it can here be used to your advantage. If your child is glued to the television or computer, direct them towards films, documentaries and programs about the natural world. If they are consistently presented with material about the outdoors that they find engaging and exciting, they will eventually want to explore it for themselves. It's inevitable; their curiosity and adventurous spirit will simply get the better of them.
Stay energized outside with CLIF:
Cover photo: Josiah Roe
We want to acknowledge and thank the past, present, and future generations of all Native Nations and Indigenous Peoples whose ancestral lands we travel, explore, and play on. Always practice Leave No Trace ethics on your adventures and follow local regulations. Please explore responsibly!
Do you love the outdoors?
Yep, us too. That's why we send you the best local adventures, stories, and expert advice, right to your inbox.