Your Guide to Hiking the Himalaya: Sagarmatha National Park
From treks to budgets, this is your guide to exploring the region of Sagarmatha, the Nepalese name for the Himalayan World Wonder more commonly known as Mount Everest.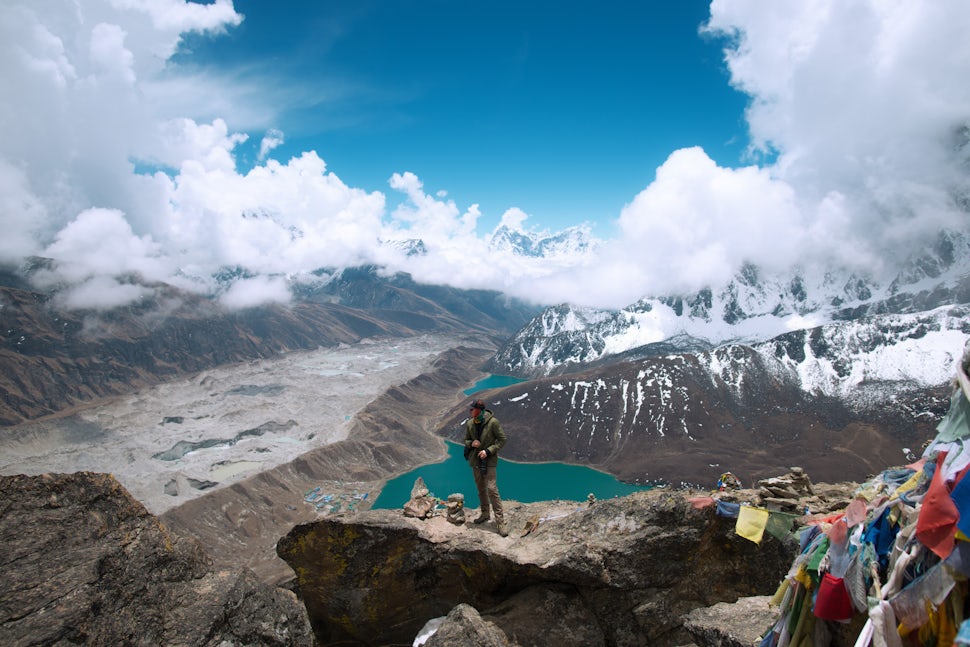 You've never been there, but you already know the mystic captivation of this legendary realm could be your heavenly sanctuary. You've seen the epic photographs, you've heard the historic tales, and your hair stands on end when you hear the testimony of an auspicious traveler who has witnessed the most grand of all nature's playgrounds. You've been picnicking in the lush Rockies and Sierras, and now you want to see giants. You want to stand at the feet of a magnificent beasts that touch the ethereal, a place twice tall as the highest sight you've ever seen, a snow sculpture that stretches further than your imagination - You want to experience The Himalaya.

Maybe it's been on your mind for as long as you can remember, or maybe you stumbled across this article while the idea has been creeping in serendipitously as you fathom if this idea even realistic. Maybe you're an experienced hiker and unsure if this foreign trek will break the bank, or maybe you're looking for an adventurous vacation and unsure if this trek is beyond your capabilities. Whatever doubt there may be, this dream is much more achievable than you may think.
The Himalaya stretches for thousands of miles, so naturally there are just too many options and epic treks to choose from. After finding a $700 round trip flight from San Francisco to Kathmandu, I now had narrowed my choice to Annapurna or Sagarmatha (Everest). I took a leap of faith a couple days before departure and chose Sagarmatha National Park after hearing how much more crowded the Annapurna circuit would be. It turned out to be the perfect choice and my month of trekking just about every major trail in the area quickly turned into the ultimate bliss.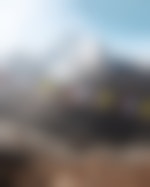 Getting There with a Budget
When you factor in that the cost of living in Nepal is extremely low and that your supply load will be very minimal given that you eat and sleep in guest houses every night, you can begin to understand how realistic this trip may be for you. Between Kathmandu and the most remote village, I ended up spending an average of $25 per day. Prices increase the more remote you go, but with a good choice of guest houses and lodges in each village you will never find yourself having to spend unreasonable amount of money.
All treks into Sagarmatha National Park begin the town of Lukla. You can take the long cheap way there with a day long bus ride from Kathmandu to Jiri, and then alomst a week long hike to Lukla. Or you can pay $300 for a round trip flight from Kathmandu. Fair warning; the sloped landing strip in Lukla is considered one of the most dangerous in the world. From Lukla it's a two day hike along a single option valley path that weaves it way from 8,500 ft in elevation, to 12,100 ft at the town of Namche Bazar.
This area is considered the "base camp" of the region, and is a fascinating mountain town built like an enormous amphitheater that is well worth an extended visit, especially to talk to locals about mountains conditions and route updates since all major treks branch off from this area. The town offers exceptional views of the mountain Thamseru as you take your last dose of Wi-Fi before making your way into the alpine. You might be drained from trekking all day, but the extra last push to get a guest house at the top of the town will give you five star views from your five dollar room.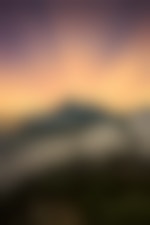 Sights to See
Gokyo - Not quite on the beaten path, this village will take you two or three days to get to from Namche Bazar in the south or Everest Base Camp in the east, but the views will blow you away. Situated on a large alpine lake, the rocky snow covered peak of Pharilapche will tower above you from the other side. Take a ten minute walk to the top of the hill behind the village and the gigantic Ngozuma Glacier will stretch for tens of miles below you. With the village of Gokyo already being at 15,700 ft above elevation, you can be sure to feel the lack of oxygen, but if you're up for it then make the half day hike up to Gokyo Ri for unbelievable 360 degree views at 17,500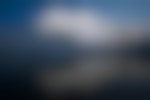 Cho La Pass - This remote mountain pass between the villages of Dzongla and Dragnag will have you have you perplexed in a state of wonder throughout the day's hike. While the sloping valley hikes on either side are relatively easy, the glacier crossing and steep mountain pass call for caution. At 17,500 ft, the top of the pass will be snowy among moving rocks, and then snowy on top of a slippery glacier. However, in order to not deter you from the challenge, I did see an seventy five year old lady taking the pass on with a guide… So I have faith in most of you! The valley to the east of the pass may be one of the most beautiful valleys I have ever seen. Cholatse Peak completely dominates the southern range and the scale of it towering straight up above the valley floor is mesmerizing to say the least.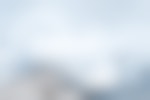 Everest Base Camp - The most sought after destination in Sagarmatha National Park, and there is little to discredit the reasoning. To be at the base and stare up at the most iconic mountain known to man is surely a surreal experience. It's a odd feeling to walk among the yellow tents, to exchange looks with men and women that know full well that death looms unchained above, that they have signed up for merely a request that the mountain be gracious. The Khumbu Glacier forms some absolutely fascinating shapes and formations along the creek runoff that borders the base camp. With these ice formations jutting out of the black rocks as the foreground to the tallest mountain in the world, and your camera will be quite happy. The beginning of base camp is just over an hour from the nearest guest houses in Gorak Shep. When staying in Gorak Shep, make sure to do the hike up Kala Patthar to 18,500 ft for the best possible view of Everest.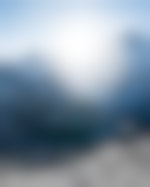 Nangkar Tshang - Probably my favorite view during my three weeks in Sagarmatha was from the top of this 18,500 ft peak above the village of Dingboche. It's a 4,000 ft vertical effort that pretty much goes straight up, and once at the peak your prize is being high above the convergence of the Khumbu and Chukhung Valleys, giving you grand standing mountain views in every direction. Be sure to start your trek before sunrise in order to beat the inevitable sea of clouds washing away peaks as its rolls up valley.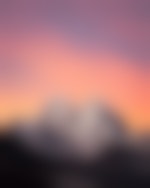 Tengboche - Still in the sub-alpine and just a 3 or 4 hour hike from Namche Bazar, the village of Tengboche is a sight to revel in. It's here that you will get your first great view of the iconic Everest as it shares a panoramic landscape with the beautiful mountain of Ama Dablam. The village sits on top of a small forest plateau with arduous hikes up on either side, but even with all the grand aesthetic of peaks that encompass the valley, the majestic Monastery that perches on top is a sight to be seen in itself. If you have some free time, be sure to go inside the Monastery to join the Monks in a meditative and melodic prayer.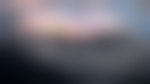 Chukhung - An idyllic little village near the top of the gorgeous Chukhung valley, this place is worth a couple days to explore, especially if you're looking to escape the "busy" Khumbu valley. The north face of the stunning peak Ama Dablam is the major attraction here, as well as great views of Lhotse and Makalu - the fourth and fifth highest mountains in the world. A morning hike above the village to Chukung Ri will give you the best views of the valley. If you get as lucky as I did, then a village dog will be waiting outside your room at the break of dawn to lead you up the hill to a fantastic view... otherwise there is a path to follow and the grassy terrain is easy enough to roam about on the ridge to get that epic shot!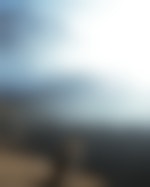 Trek Options
There are plenty of options to do this adventure the way you want to. If you just want a quick trek straight to Everest Base Camp and back it will take you as little as 12 days, whereas if you want a long and remote trek with Everest Base Camp being a stop along your loop route, you can spend 3 weeks on the Three Pass Loop. Or you can do as I did, and just roam around with a lost set of plans for a month. Either way, your length of stay will undoubtedly feel too short after experiencing such serenity.
The Short - Pretty much the shortest option possible into the alpine is going to take 12-14 days out and back. You could do a shorter 7 day trip to the sub alpine village of Tengboche and witness a panoramic view of Everest, but you've come so far just to get to the Himalaya... why not make the most of it and get to the base of the beautiful beast? Here is a basic guide of villages I'd recommend to stay at in order to get to Everest Base Camp: Lukla - Monju - Namche Bazar - Tengboche - Dingboche - Loboche - Gorak Shep (EBC). Lukla to Namche is a steep start to the hike so take two days acclimatizing while it will only take you 6-8 hours to get down on the way back.
The Long - If you're lucky enough to have a month to explore this beautiful region, then do not hesitate to take this life changing journey. The best way to experience the Everest range in it's entirety of the Nepal side is to complete the Three Pass Loop Trek. Every "Sight to See" I mentioned earlier can be seen along this route. For a more in-depth breakdown of this trek you can check out the detailed adventure here - Three Pass Loop Trek
Every day was a treat in the Himalaya. Even when staying at one village for multiple days, I would find myself in awe of different ways the weather touched these magnificent peaks. And when you're hiking, out there in the vast frontier between stone-walled villages, there is tiny sensation of enlightenment around each bend and over every horizon.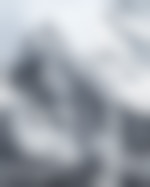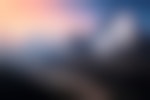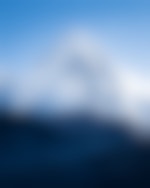 We want to acknowledge and thank the past, present, and future generations of all Native Nations and Indigenous Peoples whose ancestral lands we travel, explore, and play on. Always practice Leave No Trace ethics on your adventures and follow local regulations. Please explore responsibly!
Do you love the outdoors?
Yep, us too. That's why we send you the best local adventures, stories, and expert advice, right to your inbox.