Solo Adventuring while Living the Van Life
When you're thinking about a solo adventure, look no further than joining the van life!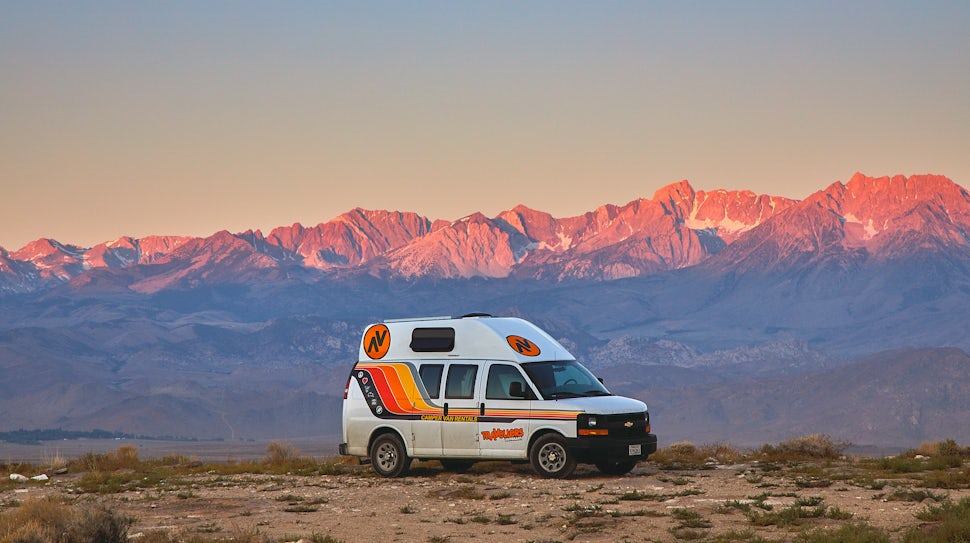 The solo adventure. There are times when we all need to escape and explore the unknown in order to reground ourselves. Whether it is the stress from daily life, or a nagging call to learn more about who we are, the need for inner exploration mixed with finding new places is ever present. Heading out on the road alone can seem equal parts thrilling and daunting. There are many challenges to traveling solo and plenty of advice on how to be successful. One of the easiest ways to enjoy traveling alone, is from the comfort and security of a fully loaded camper van.
Full disclosure, I travel solo frequently when I'm on the road hunting down new adventures to capture. It had never crossed my mind that I could simply rent a camper and join the Van Life community without all the time and money commitment that most people need. Travelers Autobarn set me up with the perfect road machine needed to experience solo traveling and camping in luxury. They set me up with a fully equipped Kuga camper to set out on the road for a week of adventure. What a difference having everything, including a kitchen sink, made for my trip!
For my first night, I set out for San Francisco so I could wake and catch some epic morning views around the Bay. Typically when I'm on the road, I have to plan out where I'm going to stay and give myself enough time to get into a camp, unpack my gear, setup my tent, setup my cooking, and prep gear for the next morning. Not only was my setup time nothing more than laying the bed down and going to sleep after making dinner, but I got to be creative! In a fully contained camper van, you can choose to camp anywhere, especially while traveling alone. I rolled into a free parking spot at the marina in Sausalito which is impossible to do from a tent. I cut hours out of my day so I could get more rest to wake-up for the 5 minute drive that overlooks the Golden Gate Bridge!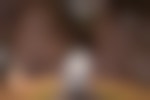 Cypress Tree Tunnel, Reyes National Seashore, CA

After I captured the sunrise coming over the fog, I headed up to Reyes National Seashore to catch the rays coming through the famous Cypress Tree Tunnel. Lighting is tricky here as the fog is usually heavy in the morning, so you have to hang around and wait for a break. Fortunately for me, I parked at one end of the tunnel and cooked up some breakfast in my ready-to-go kitchen. While sipping coffee, I saw the first beams of light peak through in time to capture some great shots.

With solo van life giving me some flexibility on what I could do, I skipped Napa Valley which was experiencing a layer of haze, and headed up past Redding. Again I rolled into a little campsite on the side of the road, made dinner, and went to sleep in time to give me plenty of rest to capture Burney Falls the next morning. I simply got up the next morning before sunrise, stepped up into the driver's seat, and rolled out without having to pack up a single thing!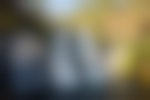 Burney Falls, CA

The next night I found another campsite in Lassen National Forest where being alone might be a little intimidating. There is something a little unsettling setting up a tent near a stream where bears are common. There is something satisfying with clicking the locks shut from inside a van right before you go to sleep that puts all that to rest. It's also nice to be able to sit at a table and get some much needed work or meditation done without having to worry about what nature is doing outside.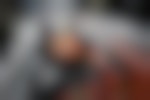 Working in peace

Things got a little more interesting the next day while crossing over the pass near Mt. Helen around lunch. While normally being stuck for two hours in a high altitude hailstorm would be annoying, van life allowed me to relax while cooking lunch. When I stepped outside between lightning strikes, I was greeted with this surreal scene that looked more like winter than summer. Definitely a first experience for me, and a very unexpected one while driving around a portable shelter from storms.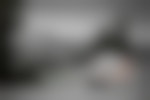 Hailstorm above Helen Lake

After an uneventful and unsuccessful morning fishing, I decided to head south to find a hot spring to soak in. Just outside of Bridgeport is Travertine Hot Springs where your only option to get changed in private is a filthy outhouse. When you're living the van life, your personal changing room rolls along with you. I timed it well and arrived a few hours before sunset when the pools were mostly empty, and I enjoyed a soak in one of the best vistas in California.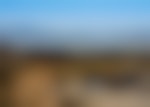 Travertine Hot Springs
For my final night, I wanted to push to find a really unique and new place to camp. Just north of Bishop is a region called the Volcanic Tablelands. The landscape here is a near-barren lava field, filled with prickly plants that stand up to the strong winds that howl through at night. This normally isn't exactly a great spot to camp in a tent unless you've got a way to stay high up off the ground and out of the wind. Setting up here for the night was an incredibly unique and wonderful vantage point to catch the stars slowly dip over the High Sierras.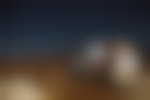 Night in the Volcanic Tablelands

For a solo van life adventure, Travellers Autobarn helped get me back on the road to rediscovery. They offer some awesome perks, too, like: free, unlimited miles for all of their bookings; one-way rentals possible from Los Angeles, San Francisco, and Las Vegas; rentals from the age of 21 with no additional fees; all-day pickup and drop-off times; 24/7 roadside assistance; and they even offer discounts at certain campgrounds!
Whether you look into renting a van to take a solo trip for the convenience, the security, or the additional places it can open up, you'll experience new things on the road that you couldn't imagine before going. The next time the opportunity comes up, you don't have to wait for other people's schedules to match yours. Van life means you can head out any time and explore.

We want to acknowledge and thank the past, present, and future generations of all Native Nations and Indigenous Peoples whose ancestral lands we travel, explore, and play on. Always practice Leave No Trace ethics on your adventures and follow local regulations. Please explore responsibly!
Do you love the outdoors?
Yep, us too. That's why we send you the best local adventures, stories, and expert advice, right to your inbox.