Running on Empty: Improvising When Your Camping Stove Runs Out of Fuel
The canister stove kicked the bucket on our first night in the Trinity Alps. Here's how we dealt with it and some tips if you find yourself in the backcountry without a stove.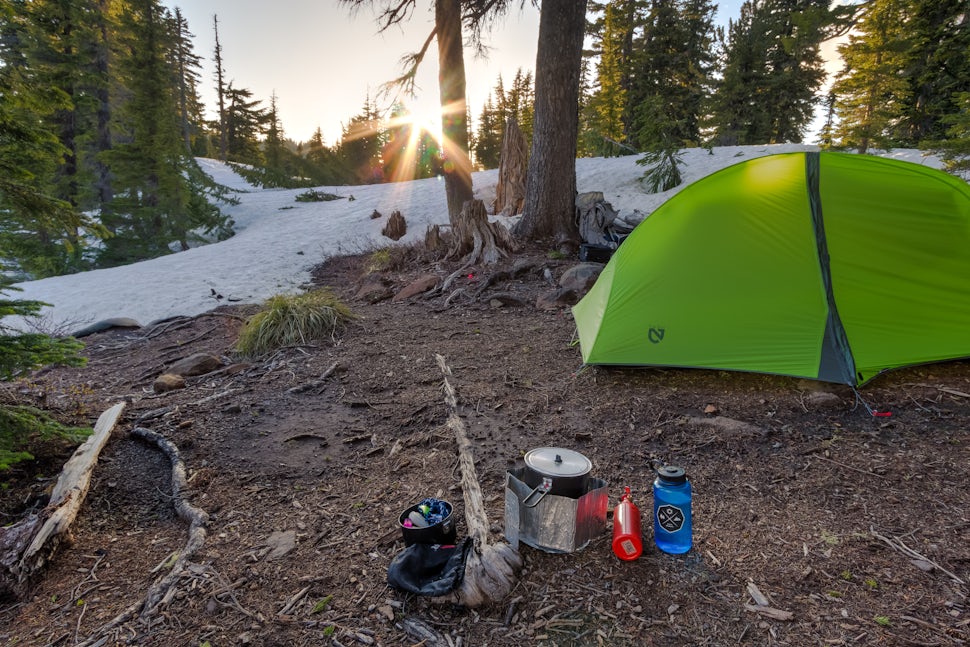 The dubious look on my hiking partner's face as he shook the fuel canister was not an encouraging sign. Peter turned to me. "I think it's empty. Weird, that's never happened to me before."
It was the first night of our trip.
The Whisperlite die-hard in me should have seen this coming from the trailhead. For the first time in years, I agreed to leave my tried-and-true liquid fuel stove at home and carry the much lighter no-brand-name canister stove that Peter got off Amazon for $10. Of course, for two people attempting pseudo-gourmet meals in the backcountry, I still insisted on my 2L pot - which we proceeded to fill with water from the snow-fed lake next to our campsite.
After waiting at least a half an hour - the phrase "a watched pot never boils" takes on new meaning when cooking over tiny flames in the backcountry - the water still hadn't boiled and the stove was making an ominous "putt-putt-putt" sound. Sure enough, a minute later it gave up entirely and we found ourselves 9 miles into the Trinity Alps with less-than-boiled water and several nights' worth of dehydrated food. (In retrospect, it seems obvious that a stove the size of my thumb was never going to produce enough of a flame to boil all that cold water.)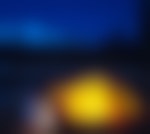 I immediately took off running down to the lake to retrieve my water filter, and with only a few minor burns to the hands we were able to salvage the hot water for the night's dinner. The partially cooked beans in our tortilla soup added an unintended flair of texture to the meal, but otherwise our dinner was remarkable only for its salty goodness after hiking all day under the California sun. Disaster averted, at least for one night.

In the midst of discussing the merits of cold oatmeal for breakfast, Peter stopped short and gave me a wild look. "How are we going to make coffee?" Apparently, going without coffee for a few days was not an option for Peter. The solution: backcountry cold brew. Before heading to bed, we combined grounds and filtered lake water in the pot and sealed it against curious critters by covering it in a rock cairn. Coming back in the morning, we deemed the concoction a success. Our brew was at least as flavorful as any coffee shop's, although I'll be the first to say I still prefer curling up in my sleeping bag in the morning with a steaming mug.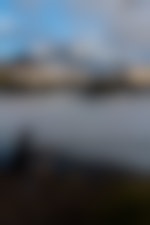 Finding ourselves in an area of California that somehow escaped fire restrictions, we were thankfully able to serve the remainder of our meals hot. Peter proved adept at building fires - which was especially helpful since we extinguished more than one while failing to balance a pot of water over the flames.

Find yourself without fuel? Try these ideas:
If you have partially heated water, either from the last of your fuel or from a fire that got unintentionally doused, filter it immediately and use it. (Sorry, aquamira users - that water is going to be pretty lukewarm by the time your 20 minute incubation is finished.)
Most dehydrated foods work similarly to the cold brew coffee idea - rehydrating with cold water will take longer, but it will work. If you're base camping, set up your dinner before you go out exploring for the day (and cover it in rocks or hang it from a bear bag to protect it). If you're moving camp, rehydrate the food in a Ziploc bag or, if you don't have anything else that will seal, a water bottle.
Talk to other backpackers on the trail or in the vicinity of your camp. If you can offer some food in return, many backpackers will be willing to help you cook it!
Know when running out of fuel is a trip-ender. In cold conditions, when hot food provides warmth as well as calories, or when you are planning on melting snow as a water source, finding yourself without fuel can lead to a dangerous situation if conditions deterioriate.
We want to acknowledge and thank the past, present, and future generations of all Native Nations and Indigenous Peoples whose ancestral lands we travel, explore, and play on. Always practice Leave No Trace ethics on your adventures and follow local regulations. Please explore responsibly!
Do you love the outdoors?
Yep, us too. That's why we send you the best local adventures, stories, and expert advice, right to your inbox.