No Easy 14'ers, Or Are There?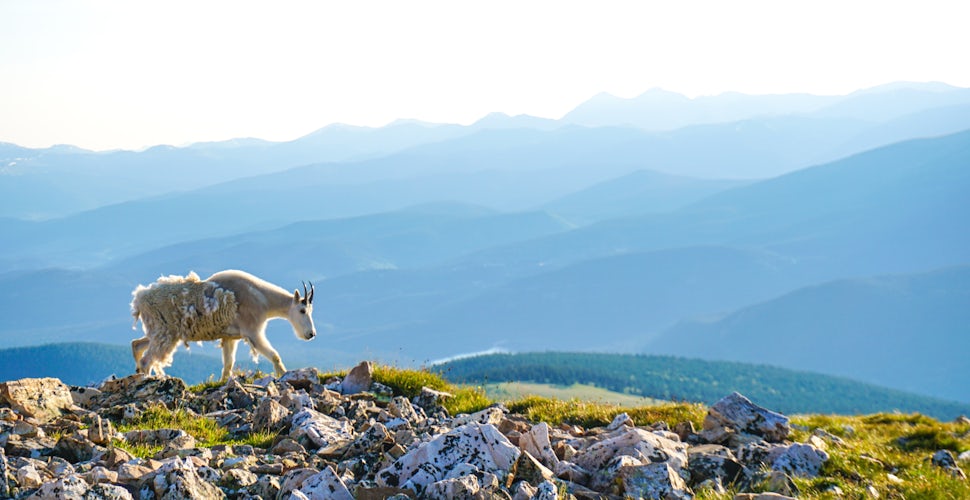 The common phrase "there are no easy fourteeners" is completely accurate yet misleading.
I'm obsessed with Colorado - it's mega dope. Most people on the East Coast dream about the beach and plan their vacations accordingly. I'm different. I prefer the crisp cold of the rugged mountains. A holiday for me doesn't involve rest, but something I normally wouldn't have been able to do that day because of school, work, etc. So, on my summer vacation to the best state in the US, I did the exact opposite of a lazy beach day: I hiked a 14,000 foot mountain.
If you grew up, live, or are accustomed to the landscape of the West Coast, bear with me. Although arguably more colorful, the Appalachian Mountains just aren't as massive as the Colorado Rockies. Mount Mitchel (which you can drive up) is the highest peak of the Appalachian Trail sitting just above 6,500 feet. Hiking over double that height is a treat.
Quandary Peak - 14,265 feet
When planning the trip, we (my girlfriend's father and I) knew that we wanted to hike a 14'er. It's kind of a "must do" in Colorado if you are into the outdoors scene. We turned to 14ers.com and created a theoretical difficulty vs. epic graph. We wanted to hit the sweet spot - the middle of the list that was going to be just difficult enough to challenge us and yield an insane view. The gf's dad is a regular runner and in great shape and I keep myself active through climbing, hiking, and less-frequent running. We didn't question if we could handle the toughest summit on the list. A class 2 or 3 (out of 4) would be ideal, we thought.
As it turns out, we were idiots. If it weren't for some family we have in CO and other locals we talked to before the hike, we would have embraced our idiocy in a much more painful way. Everyone told us "there are no easy 14er's" and as much as I didn't believe it, we settled on a class 1 trek up Quandary Peak.
We got up at 3:30 sharp (in the morning, duh), grabbed our backpacks that we had filled the night before with food, water, extra clothes, water, camera gear, and more water. It was about 4:10 when we pulled into the parking lot.
The Hike
It was darker than the inside of your eyelids. We had headlamps that illuminated 7 pieces of gravel at a time on the service road where we began. After about 20 minutes of flat ground, it occurred to us that we weren't going up and may already be lost. I checked my phone GPS and sure enough, we were headed around the mountain. We literally had never even been on the trail in the first place. Did we technically get lost if we weren't going in the correct direction in the first place? Yes, we did.
Using my phone GPS, we cut across this abandoned path to intersect the main trail. Despite the 4 other cars at the trailhead implying hikers in front of us, we encountered spider webs and downed trees on our trail. We concluded that no one had been on this part of the trail recently and that we were already in trouble an hour into one of the "easiest Colorado 14er's."
Thanks to my GPS navigation (me looking at a blurry image from a bad connection to Google maps and saying "we need to go in this direction"), we finally hit the main trail. We were behind schedule to watch the sunrise from the peak. Two hours in, the sun began to appear behind the adjacent clump of mountains. We were barely halfway up the mountain.
The hike was relentless. No breaks; no flat ground. All uphill the entire length. On top of that, the Rocky Mountains were actually rocky. With the assistance of my hand, I would pick my leg up over boulders the size of car tires and then slip and fall on the loose chips filling the gaps. Like I said, relentless.
We did receive a break when a family of mountain goats crossed our trail. They only had half their coats as I assume they were shedding to adjust for the summer warmth. They were friendly and their complete disregard of our presence was a kind invitation into their home. I quickly reached for my camera and snapped the wild creatures walking only a few feet away. Then, right before they continued down a cliff, one of the goats stopped and stared me down. He wasn't intimidating, though. In fact, I swear he was posing for me to take a picture of him. I took it and it turned out to be one of my favorite photos I have ever taken. Bass Pro Shops even posted it on their Instagram! I thank the goat. I did nothing but point and shoot.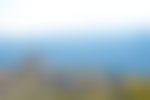 The Final Ascent
With 1,000 feet to go, I was lightheaded, exhausted, and yet motivated. If you've ever run a race, 5K, 10K, Half, or Full, you understand the determination you feel when you see the finish line. My finish line looked so close but was so, so far away. I would take 10 steps, rest for 30 seconds, take another 10 steps, rest again, and repeat this monotonous process for over an hour and a half. I cannot express the conflict I felt within. I had a massive headache and was more exhausted than when I ran a Spartan (half marathon military obstacle course race), but in that moment, there wasn't a single thing I wanted more. Turning back wasn't an option - I hope I've made that obvious by now.
We made it to the top. After 3 and 1/3 miles and 3,500 feet of elevation gain, we had reached 14,265 feet. We were triumphant and I felt euphoric. We took some pictures and video (I was regretful I didn't pack my drone although any extra weight would have been brutal - there was no wind and it was a perfect day). Then I stood there for about 10 minutes and did circles taking in the full panoramic view. Pictures never do views like this justice and no matter how hard a photograph may try, it never will convey the entire experience of the moment it captures. The pain I had felt the majority of the hike didn't matter. In fact, I felt none of it anymore. At that instant, it was the easiest 14er in Colorado. It's interesting how quickly we forget the pain when the reward is so grand.
As you can imagine, that pain surged back to the location of our thighs as we began to descend. We were still exhausted when we reached our vehicle. But my point is that 2 months later, I remember that I had pain, but I vaguely remember the actual feeling. What I do remember is the out-of-this-world experience I had on top of that mountain: the indescribable views, the beautiful sunrise, the funny goats, and the time I had with my hiking partner. This is why I don't relax or be lazy on my vacations and days off. I'll never look back to a day when all I did was lay in bed and do nothing and think to myself, "Wow, wasn't that one of the best days of my life?" The hike turned out to be anything but easy, however, the decision to do the next 14er will be a no-brainer.
And by the way, we found the real trailhead we had missed on our way up. There was a sign that read "There are no easy 14er's."
We want to acknowledge and thank the past, present, and future generations of all Native Nations and Indigenous Peoples whose ancestral lands we travel, explore, and play on. Always practice Leave No Trace ethics on your adventures and follow local regulations. Please explore responsibly!
Do you love the outdoors?
Yep, us too. That's why we send you the best local adventures, stories, and expert advice, right to your inbox.