Driving Cross Country with My Dogs, a Dream Come True
From lost to found, because home is a heartbeat.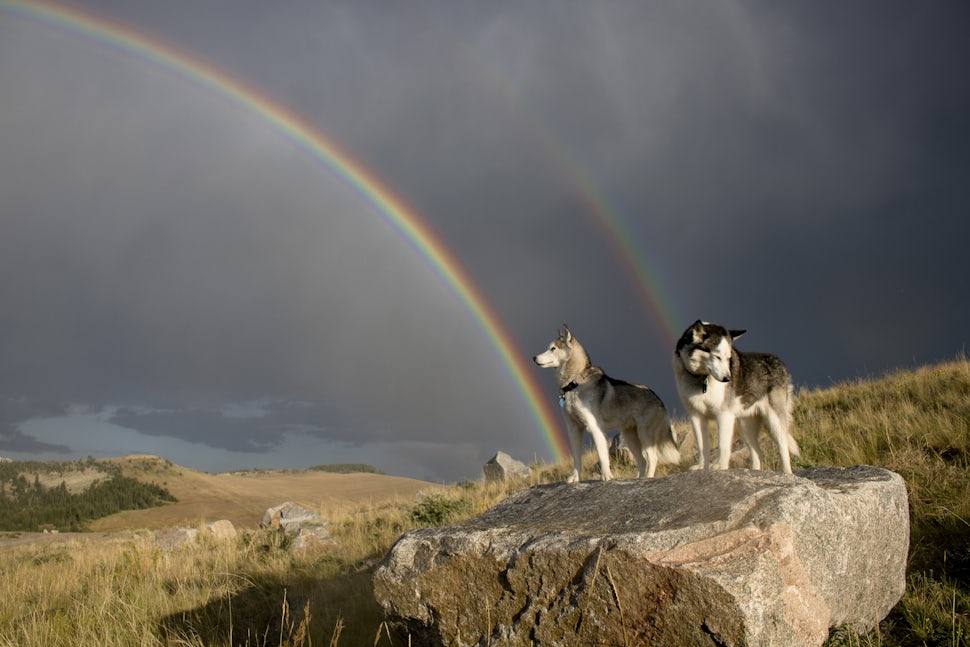 A couple of years ago, I was sitting on my couch at home watching "Wild," the film based on Cheryl Strayed's memoir, Wild: From Lost to Found on the Pacific Crest Trail, and I remember feeling overwhelmed with empathy, sadness and my own sense of being "stuck." I wasn't a drug addict myself, but at that time I was very depressed and even had shingles when I was only 18 years old. Addiction and mental health issues have and do exist in my family, I'd also already had an abortion, so I could relate to Cheryl before she "Strayed" -- before she had finally had enough of drowning in her own misery, and before she hit the very, very bottom of (her) rock. It was such an incredible story of this young woman who willed herself out of her own darkness by being her own light. She wouldn't quit, and she wouldn't accept defeat. She just kept pushing. I remember admiring her strength and internally asking myself why I felt so scared to just go....into the unknown, and embrace the shit out of it.
As the light from the television illuminated my face in the dark room, tears welled up in my eyes and rolled down my cheeks onto two puppy noses that patiently laid across my lap. These were the same noses that had previously rested on my stomach, and the same bright blue eyes that had told me I was pregnant before, in almost the exact same position, too, except this time their eyes looked more determined than worried. This time, my girls seemed ready to just go, too.
Maya and Ava are my two Siberian Huskies; my ying and yang; my pride and joy. They are 7 and 6 years old, respectively, and I've always wanted to experience as much as I can with them while they grace this earth. Believe it or not, they used to come to classes with me in college when they were puppies (thanks St. Edward's!), and more people honestly seemed to know their names than mine. (I get it, they're cuter.) They've done so much for me though - from helping me heal emotionally to being amazing, trusting models for my photography, and even showing me how to both be selfless and how to have self love again. After hearing Cheryl's story, I felt inspired again to keep writing my own with Maya and Ava by my side. I had a new plan: to drive them across the USA and Canada for a month, take a million+ pictures, and enjoy getting lost in what makes me truly happy (dogs, traveling, photography) to hopefully one day be found.

So, we packed up my little crossover to the brim, and we just went.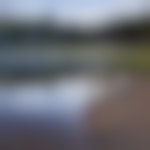 Maya (right), Ava (left) going for a swim in Big Horn National Forest, WY.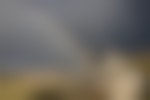 Ava (left), Maya (right) standing under a double rainbow in Wyoming.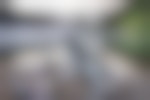 Ava peering out over the lake at Glacier National Park, MT.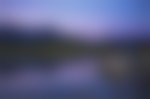 Ava standing at Vermillion Lakes in Banff National Park, Canada.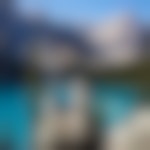 Ava (left), Maya (right) sitting at Moraine Lake in Banff National Park, Canada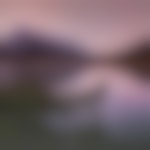 Ava peering out over Mt. Rundle in Banff National Park, Canada
Our favorite part of the trip was flying in a helicopter over the Canadian Rockies! :)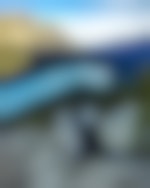 Ava (left), Maya (right) peering out over Peyto Lake in Banff National Park, Canada.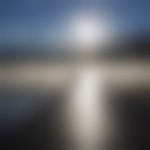 Maya (left), Ava (right) enjoying mornings in Whistler, British Columbia, Canada.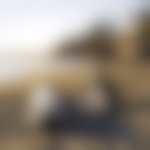 Ava watching the sunset in Tofino, British Columbia, Canada.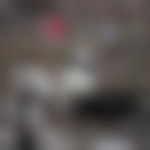 Ava (left), Maya (right) mesmerized by Seattle's famous "Gum Wall".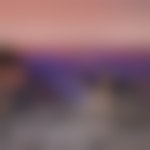 Ava (left), Maya (right) watching the sun set in Grand Canyon National Park.
There were some mornings when we had to cuddle together to stay warm, and there were nights when we had to sleep in my car to stay out of the pouring rain. But fortunately, we were traveling toward the end of summer (the best, most beautiful time to experience all of the trails and water activities in the Canadian Rockies!), so we actually faired very well weather-wise and had zero car problems even though we put on 10,000 miles (yay!).
Throughout my trip, I was thinking about things in my life that I knew I wanted to change when I got home. I was thinking a lot about what "home" meant, too. All of these campsites I camped at, all of the airbnbs I stayed at, and all of the hotels that me and the dogs passed out in after hiking and driving -- each place was (more) comfortable because the dogs were there with me. It didn't matter where we were physically, home was and still is with them.
While I am still learning the art of spontaneity and throwing myself into the abyss with faith in knowing that I will catch myself, I would advise anyone else that is interested in traveling cross country with a pet to really take the time to map out your route with as much detail as possible for a couple of reasons:
You need to have a budget in mind, one that includes pet fees for campsites, hotels and airbnbs that you might be staying at during your adventure.
Not all national parks actually allow pets to walk on the trails due to the wildlife that exists in certain areas. When we traveled through Yellowstone, my girls had to stay in the car while I took photos of the bison walking along the roads. There are also bears, cougars and wolves roaming around these lands. It's very important to abide by the rules of the National Parks for your safety, as well as your pet's.
If there are certain activities you want to do with your dog, do some research and call local companies to see if dogs (or other animals) are allowed. Kayaking seems to be pretty common, we decided to do something a bit different and go on a helicopter :) The main thing to keep in mind is the liability and safety of your pet(s).
Be sure to incorporate several rest stops along the way to let your pet relieve itself. My older dog actually ended up getting a very stiff left during the first week of our trip because she was sitting for so long in the car and then hiking. We were in Canada already, but I was fortunately able to get in touch with my vet and he walked me through how to loosen her leg up to get her more comfortable.
Keep in mind: a venture like this is not for someone that's impatient; it takes will, a LOT of time, and drive to get you and your pets to where you're trying to go safely. Also, if you're a photographer, be prepared to have to balance your scene (where you're shooting), the people around it (especially kids that want to come up and ask you questions about your photography or pet), and your pet itself. Your focus really can't be taken off of them, even for a second.
One of the most surprising points in our trip was when a group of friends in Banff National Park came up to me and asked me what my dogs' names were. When I told one of the girls, she bashfully admitted and exclaimed that she knew it because she had been following them on Instagram. Thank you to that sweet girl! That made me realize that the dogs actually mean and represent a lot more than just the fact that they are pets. You see, I started their account on Instagram a couple of years ago as a creative outlet -- not just for my photography, but also to talk about some real life type of shit - mental wellness. I've since been using their account as a platform to connect with people all over the world (almost 22,000) about "adventure and awareness" because I wholeheartedly believe in preserving our ecosystems - outward and within.
The dogs and I have actually partnered with two nonprofits that focus on these two causes: 1) To Write Love on Her Arms, a self-help recovery group for people struggling with anxiety, depression and other mental illnesses, and 2) Project Wildsong, a wolfdog sanctuary that advocates for environmental conservation and the coexistence of humans and nature.
After our cross country trip, I created a 2017 Adventure and Awareness Photo Calendar that features photos from our journey, as well as inspirational quotes, mental wellness awareness days, and a section to write down notes, goals and do self-help checkins. This calendar is still available for purchase, and a portion of the proceeds from each calendar sold will be donated to TWLOHA and Project Wildsong.
Thanks to all who have already supported our art and these causes! For more information, please visit www.mayaandava.com

We want to acknowledge and thank the past, present, and future generations of all Native Nations and Indigenous Peoples whose ancestral lands we travel, explore, and play on. Always practice Leave No Trace ethics on your adventures and follow local regulations. Please explore responsibly!
Do you love the outdoors?
Yep, us too. That's why we send you the best local adventures, stories, and expert advice, right to your inbox.