Why you should spend more money on a lens than a camera
Most of you know that I do a very specific type of photography: landscape. So this article is dedicated to help those who want to get into landscape photography, do so, without completely breaking the bank. 
Photography can get expensive, but in starting off, you don't have to invest thousands of dollars right off the bat to take gorgeous, eye-popping photos. The mistake most young photographers make, is to invest all their money in a camera and next to none on a lens. I've seen amateur photographers spend upwards of $1000 on a camera, and use nothing but the kit lens that came with it! There's a saying, "the camera doesn't make the picture, it's the photographer." I would argue the same is true of the lens you use. I think almost all professional photographers would agree that if you had $1000 to spend, spend half (or less) on the camera itself, and the rest on quality lenses.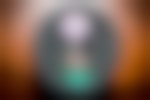 It can be hard to know what lenses to buy (or not to buy) when perusing Amazon.com or reading reviews on different websites. What I like to do is to RENT a lens before I purchase it. I like to use rentglass.com, but there are many others that are competitively priced. For around $50 a week, you can rent very nice lenses and test them out before you buy them! You can also do this is you are going on a trip and need a specific lens: 400mm f2 zoom lens for wildlife photography, a 10-20mm f2.8 wide-angle lens for a trip to the Grand Canyon. You don't have to drop a thousand dollars for a lens you are only going to use once, and that's the beauty of it. 
My suggestion is that you own 3 lenses:
Standard Kit Zoom Lens
Wide Angle Lens
Prime Lens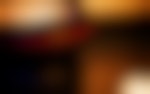 These three lenses cover all the bases for most  photographers. If you know you are shooting a landscape scene, pull out the wide angle lens to capture a larger field of view. If you are with someone else, bring along the 50mm or 35mm prime lens and shoot some portraits. If you are going out and can only bring along only one lens, bring the kit lens. To me, those are the three I've seen used most often, the rest are specialty lenses that you rent online and save yourself some cash.
If you have any questions about what lenses or cameras I would recommend, leave a comment below and I will get back to you!
Published: September 1, 2016

Storyteller
Matt Van SwolStoryteller
Matt Van Swol is a self-taught landscape photographer, writer, and nuclear scientist for the US Department of Energy. After personally struggling with depression for many years, he is passionate about showing others t...
Follow
Please respect the places you find on The Outbound.
Always practice Leave No Trace ethics on your adventures. Be aware of local regulations and don't damage these amazing places for the sake of a photograph.

5 Tips for Finding Beautiful Fall Foliage in Massachusetts
/
1. Foliage Maps There are a bunch of tools and foliage maps online that you can use to find the perfect place to visit.

Trekking to Machu Picchu Without a Guide
/
Day One - The Departure | Humantay Distance: 1.5 miles Elevation Gain: +1200 ft     Our alarms were set for 5:30 AM.