How to Travel to the Most Exotic Places on Earth: CHEAP!
Some tips on international and domestic travel and how to save up for it!
Probably the most frequently asked question I get on Instagram is, "How do you get to go to all these places?!" That's a good question, and the answer is multi-faceted, so let's dive right in.
Everyone seems to have this idea burned into their brains that if you can somehow find a job that pays you to travel, you've arrived. The truth is: finding a job like this is like being drafted into the NBA, it's really really rare. That's not to say it isn't possible, I have a couple friends with jobs like these, but for the rest of us…our jobs are local. So how do we travel? That is the real question. I'm going to give you a couple tips on how I have chosen to live my life and spend my money in order to travel. These are really hard choices sometimes. I've had to sacrifice a lot of things in order to live the way I have, so it's not easy, but its very, very possible. Here are ten tips to help you get started:
1. You need to cut back on miscellaneous expenses.
What are these? Those random Amazon purchases. The extra phone cases, controllers, movie nights…pretty much anything revolving around entertainment. The little dollars you save make a massive difference when all accumulated. Take a look at your bank account (I know, it sucks) and see what you spend your money on and then ask honestly, "do I need this?" For me, that ended up being cutting out Spotify, cable TV and internet, going out to the movies and out to eat, turning off my AC for a fan, and canceling a lot of monthly services.
2. You need to fly at the right times.
This is something a lot of people know but don't know where to find. So I'm going to make it easy. Skyscanner.com is what I have used for years to know when and where to fly. You can be as specific or broad as you want. I often find myself just entering in "USA" into the departure section and "everywhere" into the destination section and seeing where I can go! It's one of the tools I used to book my trips from and to Iceland this upcoming year.
3. You need to fly with the right airlines.
This is especially important flying domestic. Frontier Airlines is based out of Denver Colorado, so basically anywhere to Denver is dirt cheap flying through them. Delta is based out of Atlanta, and American is based out of Phoenix. Knowing these simple "home bases" can help out a lot if you are traveling to one of these places.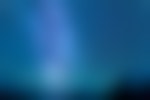 4. It's cheaper to travel with someone.
It's a little more difficult, but it's definitely cheaper. Splitting the cost of all the arrival expenses with someone can be huge. It's like having a roommate while traveling. You can split the cost of gas, food, and lodging: cutting things in half. It's the best way to go if you can find someone to go with you.
5. Unless you fly for work, don't be fooled by rewards programs.
I found this out, probably a bit too late. Don't ever confine yourself to one airline, hotel, or car rental chain. You may think garnering points is the best way to go, but honestly…it's really not. The only rewards points systems I have active right now are Delta (the miles never expire) and Choice Hotels (they are almost always the cheapest hotel), other than that, I always go with whatever is cheapest.
6. Bring your own food on trips.
This can be a gold-mine of money saving, but few people ever do it. You can bring food with you in your checked baggage if you want. I always pack a bunch of protein bars, water bottles, nuts, and camping foods with me. It's way cheaper than going out for every meal, plus you can stay outdoors longer!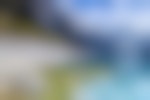 7. If you travel internationally, get a credit card.
Credit cards are great, but potentially dangerous tools. They are the most helpful when traveling internationally because nearly all of them don't have international transaction fees, and if you accidentally lose it or if it's stolen, you can easily work with the credit card companies to get fraud resolved: not so with a debit card. Credit cards are also helpful when they give you points back, usually it's not much, but if you were already traveling anyway…2% back can be nice. Pay it back on time, every time and you'll be good to go.
8. It's almost always cheaper to travel on week days.
If you are in the restaurant business, this is probably music to your ears. Go ahead and work those lucrative weekend shifts, then take a couple days off during the week and travel. Frontier Airlines is always running "weekday specials" and the cheapest of those are usually either Tuesdays or Thursdays, so be on the lookout for $29 flights!
9. Try to find friends to stay with.
Facebook recently did a calculation in which it found that everyone is connected to everyone by only three and a half degrees of separation. That means that (in theory) if you want to find someone, you can do it via a "friend of a friend" in a maximum of four steps. That's how connected our world is! Take advantage of this! Find out if you or your friends know someone where you are going and try to stay with them, it'll cut down on the cost of the trip, plus you might make some new friends in the process!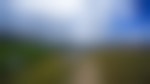 10. Decide what is really important to you.
None of these tips really matter unless you think that traveling is really important to you. It does take a lot of effort to travel cheaply, and there is a reason not everyone is doing it…it can be hard, even frustrating at times. But for me, the benefits outweigh all the costs and I have stories, even now at age 22 that most never have or will have. My eyes have seen some amazing sights, they are "spoiled" in a way, and I love that. Traveling helps me put life in perspective and realize how small I am in such a big world: it keeps me humble. Enjoy traveling the world!
Photo Creds: the absolutely amazing @jesswardphoto
We want to acknowledge and thank the past, present, and future generations of all Native Nations and Indigenous Peoples whose ancestral lands we travel, explore, and play on. Always practice Leave No Trace ethics on your adventures and follow local regulations. Please explore responsibly!
Do you love the outdoors?
Yep, us too. That's why we send you the best local adventures, stories, and expert advice, right to your inbox.