Get outside and bring home the holiday spirit.
What better way to bring a little adventure to your holiday traditions than getting out into the forest to find your own Christmas tree. While these tree may not always the perfect shape, they all have great character and the experience of finding your tree while hiking is hard to beat. With that in mind, here are some helpful tips for your first time cutting your own Christmas tree: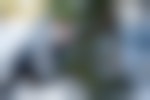 Photo: Matthew Eaton
1. Regulations
This is the most important step in cutting down your own tree. The US Forest Service has set guidelines for where you can cut a tree and what size they may be. Some forests allow it, some don't. Please do not disrespect your forest and make sure you check online or with your local ranger district for more information about local tree cutting regulations. Permits are generally no more than $10 for a single tree, with a trunk diameter of no more than 6".
2. Layer Up
Weather is notoriously unpredictable in the mountains and winter can be especially brutal. Either choose a bluebird day to cut your tree or make sure that you have layered up from the base in order to stay warm while in the elements. It can take a while to find the perfect tree after all!
3. Traction
While it may be nice weather in town, remember that winter may have hit the mountains a couple months ago and there could be a lot of snow on the ground. Keep this in mind for both your feet and your wheels: it's advised to have snow tires or chains and all-wheel drive with a high clearance. It will be equally as important to have snowshoes or snow traction on your feet.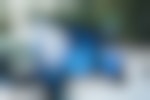 Photo: Matthew Eaton
4. Bring the Goods
A few important items to bring are a saw (duh), gloves, and rope. You'll need the rope to help drag your tree out of the forest, as well as secure on top of your vehicle. Don't be the guy reaching out of your window holding the tree to the roof as you drive down the canyon. Not sure about you, but having a tasty snack and some warm apple cider waiting at the car make this even better. It's also fun to build a fire and enjoy the afternoon as you can't beat escaping the city during the holiday season to enjoy great camaraderie, food, drinks and the mountains all in one adventure!
5. TIMBER!
The most important part of this is to have fun. Get out on the trail and search for your special tree that will be the centerpiece of the holidays for your family! Once located, dig down to the tree's base, move the snow out of the way, and begin sawing the trunk of the tree. Have someone hold the tree upright so it doesn't fall prematurely. Finally, don't forget to yell "TIMBER" as it falls down into the snow.
Enjoy and have a Merry Christmas everyone!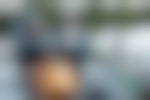 Photo: Matthew Eaton
Published: December 17, 2015

Explorer
Matthew EatonExplorer
Greetings! I am an outdoor lifestyle and adventure photographer based in Denver, Colorado. Loving life since 1983. I hope you find some of my adventures below helpful and inspiring!
Follow
Please respect the places you find on The Outbound.
Always practice Leave No Trace ethics on your adventures. Be aware of local regulations and don't damage these amazing places for the sake of a photograph.

How to Survive a Freezing Night in a Van
If you want to meet more vanlifers than you knew existed, spend some time in the desert in the winter.
6 Reasons Why You Should Use a Telephoto Lens for Landscape Photography
When most people start out taking landscape photos, they think they need to get a wide angle lens in order to capture the whole landscape. When I bought my first DSLR, I was one of those people.