The Ultimate Adventure Guide to Monument Valley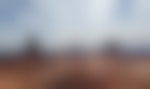 Known as Tse'Bii'Ndzisgaii in the native Navajo language, the stunning Monument Valley is by far one of the most well-known icons of the American West. In fact, pop culture critic Keith Phipps stated that "its [Monument Valley's] five square miles have defined what decades of moviegoers think of when they imagine the American West."

But Monument Valley, or its full name the Monument Valley Tribal Park, is much more than just a marketing tool for cowboy movies or as a name for a popular online puzzle game. In truth, it is a mesmerizing desert destination full of adventure and wonder - and some pretty incredible buttes; including, the iconic West and East Mitten Buttes, Merrick Butte and the Three Sisters.

We strongly suggest that if you are anywhere near Monument Valley - including in other popular desert destinations like Lake Powell or Page, Arizona - you put aside some time and add it to your road trip itinerary. We promise you will be blown away, not just by the massive rock structures and drop-dead gorgeous desert landscape, but also by Monument Valley's rich culture and its strong connection to the Navajo Nation (the valley is considered a sacred place for the Navajo people).

❔ GOOD TO KNOW: Monument Valley is NOT a USA national park, instead it is a Navajo Nation Tribal Park - which is the equivalent of a national park just on Navajo land. Therefore, even if you have the Annual National Park Pass you will still need to pay to enter (see more about this below).

Below you will find our comprehensive Monument Valley Travel Guide that covers everything fellow adventurers need to know about visiting and exploring the stunning valley.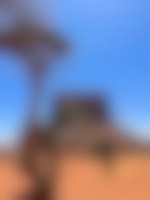 MONUMENT VALLEY | THE BASICS
WHERE IS MONUMENT VALLEY
This stunning and simply iconic Western destination is located smack dab on the border of the US states of Utah and Arizona in the American Southwest. As mentioned, the valley lies within the territory of the Navajo Nation Reservation, which is the home of the Navajo people and also the largest land area retained by a Native American tribe in the whole USA (by area, the Navajo Nation is larger than 10 US states).

💬 INSIDER TIP: the nearby tourist attraction the Four Corners Monument - which is the point where four different US states meet - is also on Navajo Nation land. It is approximately 1 hour and 45 minutes to the east of Monument Valley.


HOW TO GET TO MONUMENT VALLEY
Due to Monument Valley's relatively remote location, there are very few major cities nearby - at least no major cities with a sizeable airport. In fact, if you are planning to visit Monument Valley and are hoping to fly in and rent a car, then expect to put in at least 3 hours of driving - likely a couple hours more.

Below are the closest major cities to Monument Valley, as well as a few other awesome adventure destinations nearby.

THE CLOSEST BIG CITIES TO MONUMENT VALLEY
| Phoenix, Arizona - 5 hours and 10 minutes south; has a major airport

| Las Vegas, Nevada - 6.5 hours west; has a major airport

| Salt Lake City, Utah - 6 hours and 22 minutes north; has a major airport

| Denver, Colorado - 8 hours northeast; has a major airport

| Flagstaff, Arizona - 3 hours south, has a small airport and also an Amtrak train station

THE CLOSEST ADVENTURE DESTINATIONS TO MONUMENT VALLEY
| Page, Arizona - 2 hours and 6 minutes to the west

| Antelope Canyon - 2 hours to the west (near Page)

| Grand Canyon National Park - 2 hours and 35 minutes to the southwest (near Flagstaff)

| Moab and Arches National Park - roughly 5 hours to the north (we did this drive and absolutely loved it!)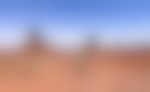 THE BEST TIME TO VISIT MONUMENT VALLEY
While Monument Valley is open year-round, the best time to visit the tribal park is in the spring (March - May) and in the fall (September - November). The summer months can be quite hot, and due to the lack of shade in Monument Valley, adventuring outside can be quite uncomfortable and sometimes even dangerous. In the winter, you can expect much cooler temps (especially at night) and even some snow.

The busiest time in Monument Valley is between the months of March and August, so if you want to visit during those six months then be prepared for larger crowds and higher prices.

❔ GOOD TO KNOW: peak season is also when more facilities are open and/or have longer hours (most things open at 6:30 AM and close at 7:30 PM, except the scenic drive which closes at 5 PM).

We visited Monument Valley in the middle of May, and even though we explored the valley on a Saturday we found it to be relatively quiet. But, with that being said, definitely still plan ahead and try to book your rooms and tours (if you want to go on one) beforehand. Similarly, we have read that when the park does get busy, you might have to wait your turn to drive the popular 17-mile scenic loop drive (read more about that below).


HOW LONG DO YOU NEED IN MONUMENT VALLEY
1-2 days should be enough time to explore Monument Valley fully. Obviously, if you want to see other places nearby (like the Valley of the Gods or Mexican Hat) you will need an extra day or two.


IS MONUMENT VALLEY FREE TO ENTER?
No, it costs $8 per person to enter the tribal park. This pass is good for 1 day. You can purchase your pass at the Welcome Center or at the toll booth on the road towards the Monument Valley Visitor Center. Also, be aware that because Monument Valley is NOT a USA-run national park, the National Park Annual Pass does not work.

DON'T WANT TO PAY TO ENTER?
A couple of free things to do near Monument Valley are visiting the welcome center along the highway (this has some great information on the area and history), driving along Highway 163 for awesome views of some of the larger monuments, including Stagecoach and Brigham's Tomb, and finally you can simply just visit the uber-famous Forrest Gump Point - which of course was the filming location in the movie Forrest Gump.

💬 INSIDER TIP: besides being one of the filming locations for the movie Forrest Gump, Monument Valley has also been featured in movies such as Stagecoach (the first movie filmed in the Valley), The Searchers (also by director John Ford), 2001: A Space Odyssey, Once Upon a Time in the West, Indiana Jones and the Last Crusade, Thelma & Louise, The Lone Ranger and Jurassic World: Fallen Kingdom.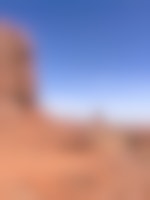 WHERE TO STAY IN MONUMENT VALLEY
Because Monument Valley is located in a pretty remote spot, you will likely need to book a night at one of the two hotels in the area: Goulding's and The View.

Otherwise, you have the option to either camp in a designated campground or just simply boondock (free camp) nearby. Below is an outline of the best places to stay in Monument Valley.

LODGES AND HOTELS NEAR MONUMENT VALLEY

Goulding's Lodge: this pretty lodge is steeped in the history of Monument Valley. Located just a couple of miles from the tribal park entrance, the Goulding's Lodge is somewhat responsible for the overall popularity of the Valley.

The founders of Goulding's - Harry and Mike - moved to Monument Valley in the 1920s and soon set up a trading post. When the Great Depression hit, the couple decided to head west to California in hopes of convincing some Hollywood movie execs to film their upcoming western movies in Monument Valley. Upon seeing photos of the impressive desert landscape, well-known director John Ford decided to film his next movie - Stagecoach starring John Wayne - in the Valley.

Today, the Goulding's Lodge consists of a museum (in the original trading post), theatre, gift shop, hiking trails, a lodge (with many types of rooms), RV park, campground and cabins. They also offer tours of Monument Valley, including sunset and sunrise tours and a backcountry tour of Mystery Valley.

While prices for Goulding's Lodge rooms depend on the time of year, you can expect to pay between $200 and $300 a night. Amenities include a heated pool, a gym, hiking trails and pet friendly rooms.

BOOK YOUR STAY HERE
The View: another popular place to stay in Monument Valley is The View Hotel, which is conveniently located in the same building as the Monument Valley Visitor Center. The hotel includes sizeable rooms, a campground and individual cabins, a restaurant, museum and gift shop, as well as many different tour operators.

Again, while prices for rooms at the hotel depend on the time of year, you can expect to pay around $250 per night. Amenities at the hotel include free parking, a breakfast buffet and internet.

BOOK YOUR STAY HERE

CABINS AND HOMES NEAR MONUMENT VALLEY
Besides staying in one of the hotel rooms at the two lodges above, you also have the option to rent out an individual cabin - either on the Goulding's or The View Hotel grounds.

You can expect to pay around the same price for a private cabin as you would for a hotel room at both Goulding's and The View. So if you are looking for a bit more privacy during your stay in Monument Valley, then this might be the best option.

BOOK YOUR STAY AT THE GOULDING'S CABINS
BOOK YOUR STAY AT THE VIEW CAMPGROUND/CABINS

❔ GOOD TO KNOW: another great option for where to stay in Monument Valley is to book a house via Airbnb. While there are a couple of options available within the valley, we found that this house - nicknamed the Dreamcatcher House - seemed to be the best. Learn more about the colorful home and book your stay here.

CAMPING NEAR MONUMENT VALLEY
Now, if you are looking for a more rugged experience while visiting Monument Valley then you are in luck. Within a couple of miles of the tribal park there are numerous campgrounds, including the Monument Valley KOA, Hummingbird Campsite and the Monument Valley Tipi Village (where you can also rent a tipi for the night).

Further afield, you can find camping sites at Goosenecks State Park, Mexican Hat Campground, and in Valley of the Gods (not necessarily a campground but lots of camping sites available).

VAN LIFING NEAR MONUMENT VALLEY
If you are planning to boondock in Monument Valley - especially if you have a van - then we highly suggest downloading the apps iOverlander and FreeRoam to find some good (FREE) camping spots.

► Check out our guide on 5 other awesome road tripping apps here.

We road tripped through Monument Valley in our van Terra and ended up camping for the night near one of the numerous roadside jewelry shops (find the exact location here). This free campsite was quiet and had some absolutely fantastic views of the monument's towering buttes.

Other van life camping spots we saw nearby were either near Mexican Hat (especially near the actual Mexican Hat rock) or up in the Valley of the Gods area.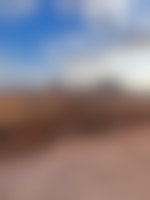 MONUMENT VALLEY | THE TOP 5 THINGS TO DO
DRIVE THE SCENIC LOOP
DISTANCE: 17 MILES
TIME NEEDED: 1-2 HOURS

One of the best things to do in Monument Valley is to drive the scenic Valley Drive Loop. Along the way, you can stop off at such popular and picturesque spots as John Ford Point (where the iconic horseman on a cliff photo was taken), the Three Sisters, the Totem Pole, Artist's Point, and the North Window Overlook.

We suggest heading out on the drive either early in the morning or late at night for the best views of the monuments. The road opens at 8 AM and closes at 5 PM in the off-season (the winter months) and at 6:30 AM during the busier months (March - August). Expect to spend a couple of hours along the loop, especially if you are someone who likes to get out and take plenty of photos.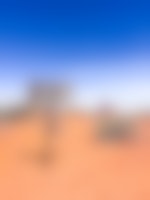 TAKE A MONUMENT VALLEY TOUR WITH A NAVAJO GUIDE
We ended up not booking a tour with a guide in Monument Valley, but we have heard good things about the numerous guiding services. If you are someone who is looking to gain a deeper understanding of the area - or if you have the time and desire to head into the Monument Valley backcountry, then booking a tour with a Navajo guide might be the best option.

You can either book your tour in advance online or just show up and book in person at one of the many tour operators located near the Monument Valley Tribal Park Visitor Center. Most of the tours start at $80 per person and go up from there (price depends on the length of the tour and where you are going).

If you are curious to learn more about booking a Monument Valley tour, then we suggest checking this website out.


HIKE THE WILDCAT TRAIL
DISTANCE: 4 MILES ROUND-TRIP
TIME NEEDED: 1-2 HOURS

While Monument Valley does not have a ton of hikes on offer, they do have the famous Wildcat Trail - which is a 4-mile loop that takes hikers all the way around the West Mitten (one of the most iconic buttes in all of Monument Valley). In fact, the Wildcat trail is the most popular trail on all Navajo Nation land.

To start the trail, park in the Monument Valley Visitor Center and then walk towards the start of the scenic Valley Loop Drive. The trailhead for the Wildcat Trail starts right along the road (there will be a clear sign). While the trail is pretty straightforward and not too difficult, do expect high sun exposure, very little shade and a bit of a sandy climb out at the end. Make sure to bring plenty of water with you, wear proper footwear (this Chaco sandal pair is perfect), lather up the sunscreen and try to avoid hiking during the heat of the day if possible (especially in the summer).

💬 INSIDER TIP: this trail is also a fantastic route for trail running. In fact, it is part of the famous Monument Valley Ultra Race that occurs every spring.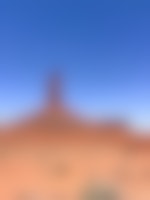 VISIT FORREST GUMP POINT
Technically, this location is not in the actual Monument Valley Tribal Park, but it is still definitely worth mentioning. If you have seen any photos of Monument Valley online, then you have probably seen a photo from Forrest Gump Point. The roadside location, which of course was made famous by the movie Forrest Gump (starring Tom Hanks), is a great spot to head to if you want a wider view of Monument Valley. Plus, there are some great free camping spots nearby.


HOW TO REACH FORREST GUMP POINT
Starting from the Monument Valley Visitor Center, drive out of the park towards Highway 163. Once at the roundabout, turn right and head north on Highway 163 for 16.5 miles (around 22 minutes). There is a placard and a small parking lot on the side of the road marking where Forrest Gump Point is.

❔ GOOD TO KNOW: obviously this is a busy highway so be smart when taking photos in the middle of the road. Also, be courteous of other people also trying to get a photo - wait for your turn and don't hog the photo spot.

GO STARGAZING
While much of your Monument Valley adventures will occur during the day, also try to put aside some time to take in the beauty of the desert landscape at night. Due to the park's remote location, there is very little light pollution - meaning if you are willing to stay up after the sun goes down, you will be rewarded with some fantastic stars.


MONUMENT VALLEY TRAVEL ITINERARIES
ONE DAY
Start your day with a nice morning hike along the Wildcat Trail (4 miles, 2 hours) before spending the afternoon driving the beautiful Valley Loop scenic drive (17 miles long). After the scenic drive (or before) make sure to stop by either the Monument Valley Tribal Park Visitor Center or the Monument Valley Welcome Center. Both locations have a lot of interesting information; including, information on the history of the Navajo Nation and the history of the Monument Valley in film.

Finish your day by grabbing a bit of food at either The View Restaurant (in The View Hotel) or at the Goulding's Stagecoach Dining Room (in the Gouldings Lodge) and then head out for a bit of golden hour photography of the buttes as well as some stargazing once the sun goes down.


TWO DAYS

DAY ONE | Follow the same One Day itinerary above.

DAY TWO | On day two, book a tour with one of the many Navajo guides in Monument Valley. We recommend taking a tour to one of the backcountry sites, like Mystery Valley and Hunts Mesa.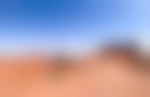 Monument Valley had been on our adventure bucket list for a good 5 years (maybe even more), so you can imagine our happiness and overall joy when we finally rounded the corner on Highway 163 and saw the iconic buttes for ourselves.

While Monument Valley is primarily known for its iconic American West feel - thanks to it being the backdrop in a good number of old west movies - there is actually a lot more to it than just those large mittens (though the Mittens are quite spectacular). Seriously, if you are anywhere near Monument Valley - either on a cross-country road trip or just a Southwest adventure - then we highly suggest making a detour and seeing the mesmerizing valley for yourself.

Hopefully, this Monument Valley Travel Guide covers everything you need to know about the beautiful desert destination, but as usual, if you have any questions please leave a comment below.

Happy adventuring!
We want to acknowledge and thank the past, present, and future generations of all Native Nations and Indigenous Peoples whose ancestral lands we travel, explore, and play on. Always practice Leave No Trace ethics on your adventures and follow local regulations. Please explore responsibly!
Do you love the outdoors?
Yep, us too. That's why we send you the best local adventures, stories, and expert advice, right to your inbox.