5 Days in Chile's Adventure Capital: The Perfect Pucón Travel Itinerary
Pucón, Chile is often touted as the adventure capital of the country - and after taking a look at all of the outdoor adventure possibilities it is easy to see why. Explore our perfect 5-day travel itinerary to plan your own epic adventure.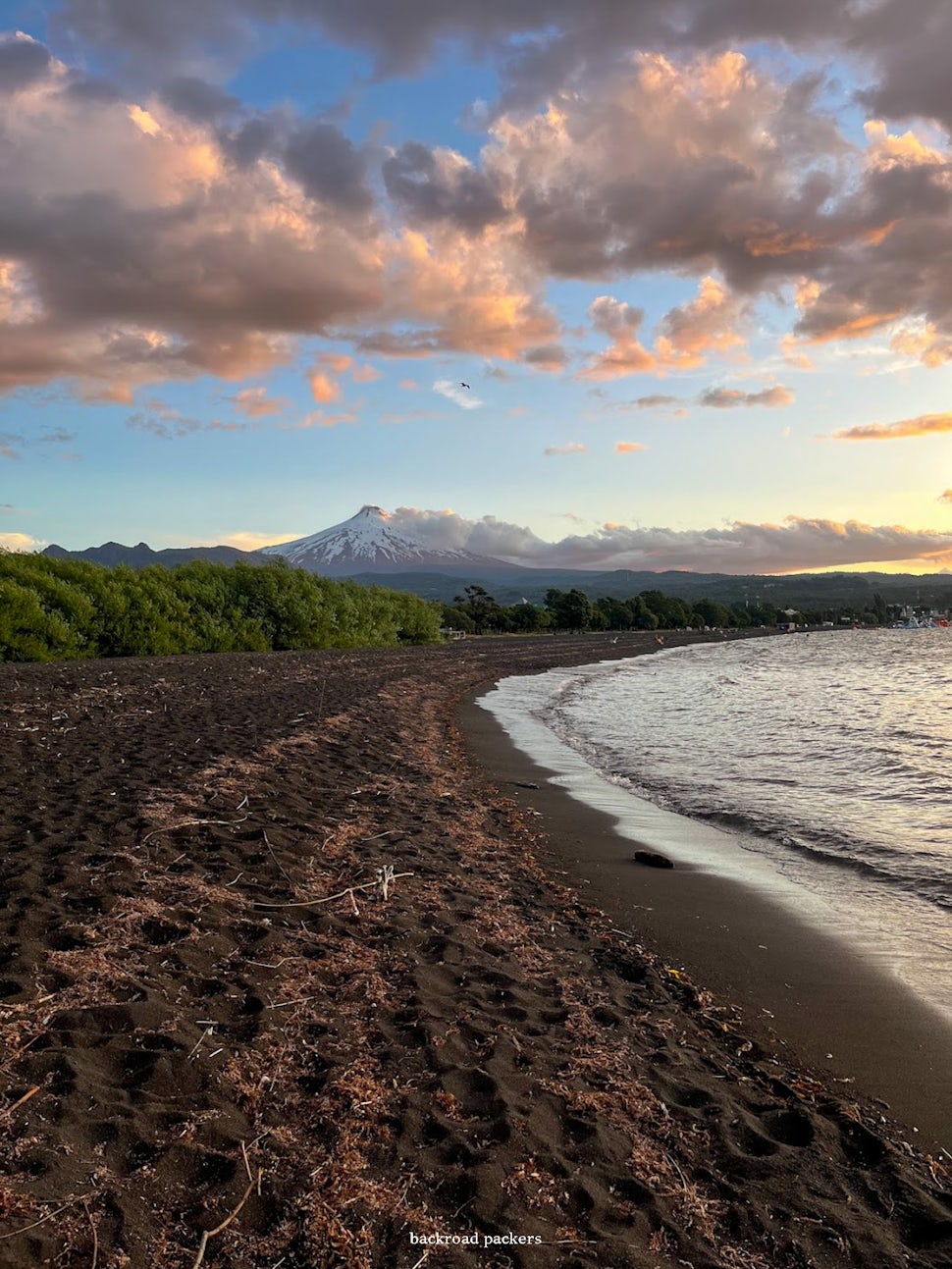 Pucón is often touted as one of the adventure capitals of Chile - some even say it is the adventure capital of this very adventure-focused South American country. Either way, it is safe to say that Pucón has a lot to offer travelers. From numerous navigable rivers to tons of hiking trails (or senderos) to plenty of amazing day trips (including to dozens of hot springs), you can likely spend more than a year in this centrally located town and still not see everything.

If you are looking to visit Pucón and are hoping to fill your days with lots of epic outdoor adventures, then this travel itinerary is for you. Jam-packed with lots of amazing things to do, this 5-day travel itinerary for Pucón will hopefully help you plan the perfect trip.


DAY 1
On your first day in Pucón, you should plan to check off one of the most popular activities in town: rafting! Luckily, there are a ton of rafting outfitters in town. To find the one that is right for you, just walk down O'Higgins - the main street in Pucón.
While rafting is definitely the most common way to explore the rivers that twist around Pucón, it isn't the only option. If you are instead looking for something a bit tamer, consider booking a kayak trip down the Minetue River, a much calmer river that is located east of town.

Once done, head back to town for a quick bite to eat and then prepare yourself for another epic outdoor adventure: canyoneering.


RAFT OR KAYAK IN THE MORNING
If you are looking for a bit of an adrenaline rush, then definitely consider booking a rafting tour along the nearby Turbio River. For the most part, you can plan to spend a couple of hours on a rafting tour, which includes just over an hour on the actual river.
The Turbio River itself is very nice: clear water, great scenery, and some really fun rapids. While most trips will head down only Class III rapids, depending on the time of year you are visiting (and your overall comfort level), you can also choose to ride some Class IV rapids (Class V is the hardest).

Now if rafting is too much, you can also book a kayaking tour on the Minetue River, another beautiful waterway close to Pucón. Kayaking, while not as high energy as rafting, is still a great way to spend a couple of hours exploring the nearby landscapes. In our opinion, a kayak tour gives you a better opportunity to learn about the Pucón region - including its bird and plant life.

DETAILS FOR RAFTING IN PUCÓN
💸COST: between 25,000 and 40,000 CLP per person ($29 and $46 USD). The price seems to depend on the level of rapids, the put-in and exit points (some agencies have private points on the river), and whether photos and videos are included in your package.
📣TOUR: we booked our rafting tour through Kayak Pucón, which has a shop located right off of O'Higgins. This locally owned tour agency has private entrances and exits on the river, which make it super fast to get in and out. Plus, they are just a super fun group that will make sure you enjoy your time on the river. Check them out.

⭐OR BOOK YOUR RAFTING TOUR ONLINE!

DETAILS FOR KAYAKING IN PUCÓN
💸COST: around 20,000 CLP ($23 USD) per person, this includes the float, transportation to and from the river, all necessary safety gear and a small snack at the end.
📣TOUR: we highly recommend checking out Aborigenturismo, a locally run operator that is a whole lot of fun (they'll even find you a spot to go cliff jumping if you want). Reach out to them via Instagram.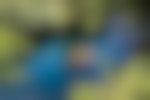 LUNCH AT SUNDAR VEGETARIANO
Once you arrive back in Pucón, immediately head to this locally owned restaurant that serves up super tasty (and cheap!) vegetarian food. Sundar Vegetariano is a bit of a hidden gem. For starters, it is pretty tough to find. Located in the back of a small shopping center, Sundar only offers its customers 2 vegetarian choices for lunch (and they are only open for lunch). Plus, the space has just a few wooden tables and a small health food market where you can purchase products like tofu, alternative meats and coconut milk.

But with all of that being said, the food is absolutely delicious and the owner Gopa is beyond friendly and welcoming.

DETAILS
💸COST: a lunch plate costs 4800 CLP ($5.70 USD) and comes with a salad and a fresh juice.
📌LOCATION: the restaurant is easy to miss. Head down Miguel Ansorena road until you see a small fruit stand and cheese shop on the right. Walk to the back of the shopping center and order your food at the counter. Find the exact location here.
🕝HOURS: the restaurant is open from 12:45 PM until they sell out of food.


CANYONEERING TOUR IN THE AFTERNOON
Even though you might be a bit tired after rafting (and hopefully full after visiting Sundar), we still recommend spending your afternoon out on a canyoneering tour.
We booked our canyoneering (or canyoning) trip with Aventur, an operator located right off of O'Higgins near the Pucón Tourism Office, and we cannot recommend them enough. The whole canyoneering tour was absolutely amazing - from the actual rappels down some rushing waterfalls to the opportunity to explore a beautiful river and canyon to just the guides themselves (they were not only very knowledgeable and fun, but they also brought hot tea for us to drink during the really cold parts).

A few important things to know about canyoneering in Pucón include making sure you are wearing shoes that can be worn in the water and which have a strong enough grip to handle walking on rough, rocky riverbeds, and also that you make sure to bring an extra set of clothes to change into afterward, for the river can be quite cold.

DETAILS
💸COST: it costs 35,000 CLP ($40.50 USD) per person for the 5-hour tour. This includes the wetsuit, neoprene socks, harness and transportation to and from the canyon (plus photos and videos for a bit more).
📣TOUR: we booked our tour the day of, though we would recommend booking a couple of days before during the really busy season (January - February).

► Want to learn more about canyoneering? Check out our Canyoneering 101 guide.


DAY 2
On your second day in Pucón, get up nice and early to catch the bus up to nearby Huerquehue National Park and then spend the whole day exploring the famous Araucaria forests and clear mountain lakes. Then head back to town for an early dinner before ending the day with a drink while watching the sunset.


WAKE UP EARLY TO VISIT HUERQUEHUE NATIONAL PARK
Huerquehue National Park is an amazing destination for outdoor adventure enthusiasts looking to spend the day hiking around the nearby mountains. This sizeable national park is home to numerous mountain lakes, large and impressive Araucaria forests (also known as Monkey Puzzle trees) and some great viewpoints.
The most popular adventure in the national park is to hike the Huerquehue Lakes Trail, a 13-kilometer (8-mile) long lollipop-loop that climbs up from Trinquilo Lake and then circles around numerous clear mountain lakes or lagunas before heading back down the same trail. If you want to do the full loop, then plan to spend at least 4 hours on the trail (more if you want to take your time visiting each lake).

► You can find our full in-depth guide on exploring Huerquehue National Park, including information on how to reach the park and a more comprehensive breakdown of the trail, here.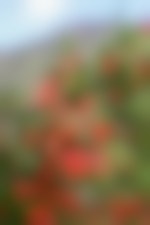 EARLY DINNER AT CILANTROPOS
Once you arrive back in Pucón, head straight to this hip restaurant located near the large Unimarc supermarket. Cilántropos serves up delicious vegan food - including unbelievably good pizzas, seitan and tempeh sandwiches, veggie burgers and desserts.

We highly recommend ordering the Circum Terra or Callampas pizzas and the mint lemonade. They also do a daily lunch special that only costs 6,000 CLP ($7.15 USD).
Once done eating, we suggest spending a couple of minutes walking around the outdoor market nearby, which includes many vintage and local clothing stores, a bookstore, a vegan bakery and a panaderia that serves up super good homemade loaves of bread.

DETAILS
💸COST: the pizzas cost between 9700 CLP and 11000 CLP (~ $12.50 USD), while the sandwiches are around 7000 CLP ($8.33 USD).
📌LOCATION: the restaurant is located in a super cool outdoor market area that includes numerous other shops. There is outdoor and indoor seating available. Find the exact location.
🕝HOURS: Cilántropos is open from 12:30 PM until 8 PM every day of the week.


SUNSET ON THE BEACH WITH A PISCO SOUR OR BEER
Pucón can have some truly magical sunsets - especially on evenings when the clouds are just right so that you get bright, vibrant colors and a fluorescent glow on the snowy right side of Villarrica Volcano. Below are some of the top spots to take in the sunset in Pucón:

| A Sunset Boat Ride on Villarrica Lake (Lago Villarrica): this costs 5,000 CLP per person (~ $6 USD) and lasts just over an hour. You will head out an hour before sunset really peaks and then relax out on the lake while the sky lights up in shades of pink and orange.

You can book your tickets ahead of time or right before the boat leaves at the small marina on the west side of town (exact location).

| Playa Grande: the large expansive beach on Pucón's northern side is another great spot to take in the sunset colors - especially on nights when the snow on Villarrica Volcano turns a pretty shade of gold. We would say the best spot to head to on the beach is the far right side (near the forest). From there you have a relatively unobstructed view of Villarrica.
We also suggest making a point to check out some of Pucón's numerous bars - many of which will serve up local and international beers (cervezas) as well as cocktails using the famous pisco, aka the national alcoholic drink of Chile.

Some of our favorite bars for drinks are Mamas and Tapas (an upscale bar along O'Higgins), Beerhouse (a laid-back beer spot with outdoor seating), El Camino (the closest thing to a dive bar in Pucón that is always lively), and Selina (a hostel that happens to serve up darn good pisco sours).

💬INSIDER TIP: if you can manage it, try to stay out after dark to catch a glimpse of the red glow from the volcano. While it isn't always a sure thing to see, it is definitely worth seeking out if the opportunity presents itself. Some of the best viewpoints are along La Poza (the beach near the marina) and the Plaza de Armas.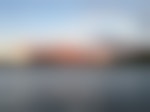 DAY 3
After two full days of adventuring, you are probably looking for something a bit more low-key. And even though Pucón is known as the adventure capital of Chile, it still has some really chill things to do - including just walking around its cute downtown and checking out some local artisan shops.

With that being said, do try to end your third day by heading out for an evening soak in one of the many hot springs or termas dotted around the area. Almost all of the hot springs are built up and require an entrance fee and very few of them can be reached via public transportation, therefore you will likely need to book a hot springs tour in town unless you have your own vehicle.


SPEND THE MORNING WANDERING AROUND TOWN
Start your third morning by grabbing a cup of coffee at Madd Goat, a local café that serves up really tasty coffee as well as some homemade treats. Once your caffeine buzz is on, start meandering around town until you see a shop that strikes your fancy.

❔GOOD TO KNOW: most places in Pucón do not open up very early. So if you want to do some morning shopping, don't plan to head out until at least 9:30 AM.
While O'Higgins is the busiest street in town, it is not the only road to walk along while shopping. We instead suggest making your way along the quieter streets where you are more likely to find local artisan shops. Some of the coolest places to explore are along Clemente Holzapfel (which runs along the Plaza de Armas), Espacio ECole, a funky spot that is a mix of restaurant, shop and hostel, and the aforementioned outdoor market area where Cilántropos restaurant is located.


HEAD OUT TO THE HOT SPRINGS FOR A NIGHT SOAK
Finish your day by journeying out on a hot springs or termas tour. While there are dozens of hot springs located around town - from the super fancy to the more economical and natural - almost all of them are built up and charge an entrance fee.
If you have your own vehicle it shouldn't be a problem to find one that piques your fancy, but if you are traveling sans a car, then you will likely have to book a tour - which you can easily do off of O'Higgins in Pucón.

Some of the most popular hot springs in and around Pucón are:

TERMAS GEOMETRICAS
This is definitely the most famous hot spring in the Pucón area. Similar in style to a Japanese onsen, this termas is located about 2 hours south of Pucón close to the town of Coñaripe. The hot spring consists of numerous pools and costs 44,000 - 48,000 CLP per person ($51 - $56 USD). This is a popular day trip from Pucón and many agencies offer a package. Find more information here.

⭐ BOOK YOUR HOT SPRINGS TOUR ONLINE!


MONTEVIVO
This more laid-back hot spring is located along the International Road (the one that heads towards Argentina). It is open Wednesday to Sunday in three three-hour increments (11AM - 2PM, 2PM - 5PM and 5PM - 8PM). It costs 25,000 CLP ($29 USD) per adult and 12,000 CLP ($14 USD) for a child.

MENETÚE
Another somewhat popular hot spring is this picturesque and relaxed resort that includes 5 different pools. Located close to Montevivo and roughly 45 minutes from Pucón, this is a great spot to head to if you want to relax in the hot springs and also maybe spend a few nights out of town (cabins are available to rent). Prices depend on whether you want lunch or not, but expect to pay between 25,000 and 35,000 CLP per person ($29 - $41 USD). Find more information here.
DAY 4
Just like on Day 2 in Pucón, you should try to get up nice and early so you can have a full day of exploring nearby Villarrica National Park - one of the most popular parks in the whole country of Chile. Once done hiking around the volcano (or up to the top if that's what you choose to do!), head back to town and spend the afternoon relaxing on the local beach (just make sure to bring sunscreen!). Finally, end your day by grabbing a sweet treat at the always-busy Cassis restaurant, which is located near the Plaza de Armas.


SPEND THE MORNING (OR A FULL DAY) HIKING IN VILLARRICA NATIONAL PARK
Villarrica National Park is definitely one of the most popular places to explore in Pucón - especially if you are looking to check summiting a volcano off of your bucket list. There are a number of trails available within the park, including of course the uber-popular hike up to the summit of Villarrica (a tour is needed for this, see below), the multi-day Villarrica Traverse (total distance: 92 kilometers or 57 miles), the trail up to the Los Crateres Viewpoint (4.9 miles), Cuevas Volcanicas (1.9 miles) - a loop up to some caves - and Glacier Voipir (7.3 miles) - an out and back hike that is actually located on the much quieter western side of the national park.

💬INSIDER TIP: if you want awesome views of Villarrica without all of the crowds head to the trailhead for Glacier Voipir. Just know that you will need a private vehicle with 4-wheel drive capabilities if you want to drive the whole way up to the trailhead parking lot.

If you want to do the iconic hike to the summit of Villarrica Volcano - an adventure often rated as one of the best hikes in the whole country of Chile - then you will need to go with a tour and guide (unless you can prove you have the necessary mountaineering skills). Besides rafting, hiking up Villarrica might just be the most popular tour offered in Pucón. You should have no problems booking a tour from one of the agencies along O'Higgins.

⭐OR BOOK YOUR NATIONAL PARK TOUR ONLINE!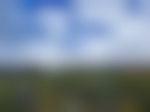 RELAX ON THE BEACH IN THE AFTERNOON
If you have the time after visiting the national park, then another activity you should make sure to do while visiting Pucón - especially during the hot summer months (namely December - February) - is to jump into the very refreshing Villarrica Lake (Lago Villarrica). There are two main access points in town: one large beach at the far northern end of town known as Playa Grande, and one closer to downtown known locally as the "pool" or La Poza (this is where the boat dock and small marina are located).

Do know that the sun can be super strong in Pucón, especially when you are sitting out on a black sand beach (which is the type of beach Pucón has, thanks to the nearby volcano). Make sure to come to the beach prepared with ample sun protection, a towel or blanket to sit on, some shoes you can wear when walking across the sand (it can get hoooot), and some water and snacks.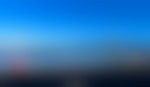 VISIT CASSIS FOR A LATE EVENING TREAT
End your day with a sweet treat at Cassis, an uber-popular restaurant in town that specializes in desserts (though their regular lunch and dinner fare is quite good too). During the busy summer season, the restaurant can become quite busy - especially during the early and late afternoon. Stop in here for some homemade chocolate cake, ice cream and other homemade treats.

DETAILS
💸COST: most of the treats cost between 2000 and 5000 CLP or $2.40 USD and $6 USD. The larger plates vary, but are usually around American prices (~ $10 each).
📌LOCATION: the restaurant is located on the corner of Fresia and Geronimo de Alderete and two blocks before O'Higgins if walking from the Plaza de Armas. Find the exact location.
🕝HOURS: the restaurant is open from 8AM - 12AM every day of the week.

💬INSIDER TIP: during the busy summer season another location opens up right next to the Plaza de Armas. If the aforementioned restaurant is too full, consider heading up to this one (only a few blocks farther from O'Higgins).
DAY 5
We suggest taking your final day in Pucón pretty slow. Head out for one last walk around town, grab a coffee or a quick empanada and maybe buy that last souvenir before you pack up and either take a bus or car out of town. If time allows, also consider doing one last small adventure up to El Claro Waterfall, a beautiful spot that is only a 5-minute drive from town.


CHILL OUT AROUND TOWN IN THE MORNING
Your final morning in Pucón will likely be pretty chill - especially if you are still looking to purchase your final souvenirs or to spend some more time checking out the town. While most places do not open up very early in Pucón, there are still a couple of options if you are hoping to head out for breakfast or a cup of coffee.

Besides Madd Goat, your best bet for food and coffee is going to be La Fabrika, a quaint restaurant that makes really good breakfast foods and coffee (they open at 9AM) and 297 Café Bistro, which offers a few standard Western-style breakfast dishes (they open at 10AM).

❔GOOD TO KNOW: if you are an early bird like us and are used to eating breakfast at around 7 or 8 AM, then really your only option is to grab an empanada from one of the street vendors or the few bakeries (panaderias) in town.


HEAD OUT ON ONE LAST ADVENTURE TO EL CLARO WATERFALL
El Claro Waterfall (Salto El Claro) is a great option if you want to head out on one final adventure before you pack up and leave Pucón for good. Located just on the outskirts of town, this large, single drop waterfall lies in a stunning green gorge with beautiful flowers and easy access along a well-marked trail.

The hike itself is quite short - maybe 2 kilometers at most, but it does include a decent amount of elevation loss and gain due to the fact that the trail drops from the rim of the waterfall all the way to the flowing river below (where there are a few nice viewpoints).

DETAILS
💸COST: it costs 2,000 CLP ($2.30 USD) per person to enter the waterfall (though the ticket booth is not always manned).
📌LOCATION: the waterfall is so close to Pucón that if you don't feel like driving to it you can just spend an hour or two and walk to it instead (its roughly 9 kilometers from downtown Pucón). Find the exact location of El Claro Waterfall here.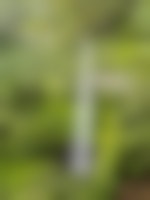 HIT THE ROAD
There are a couple of ways to head out of Pucón. The most common way is via public bus (there are many bus companies and stations in town), though you can also book a flight out of the nearby airport close to the town of Temuco (roughly 2 hours away from Pucón).

BY BUS Due to Pucón's popularity, it is quite easy to reach the town via bus. Below are a few of the most common bus routes (with average time and prices) that leave from Pucón:

PUCÓN --> SANTIAGO: 10 hours, ~$31-36 USD
PUCÓN --> PUERTO MONTT: 5 hours, ~$7-10 USD
PUCÓN --> VALPARAISO: 13 hours, ~$17-79 USD

➳ You can book all of your Chile bus tickets at BusBud.

BY CAR If you have a car (either your own or a rental) and are looking to head to other towns in Chile or Argentina after your stay in Pucón, then you should have no trouble getting around. Below are some of the basic driving distances from Pucón:

| TO SANTIAGO: 8 hours
| TO PUERTO MONTT: 3 hours and 45 minutes
| TO VALPARAISO: just over 9 hours
| TO PUNTA ARENAS (via Argentina): 26 hours
| TO SAN MARTIN DE LOS ANDES, ARGENTINA: just under 3 hours

➳ You can find the cheapest car rentals in Chile, and many other countries around the world, at Rentalcars.com.

Pucón is a great spot to base yourself for a couple of days if you are looking to explore the stunning Chilean Lake District and partake in some epic outdoor adventures. We ended up spending over a month in the town and we still felt like we had only scratched the surface. While we believe you could spend a year in Pucón and never get bored, we understand that for most travelers that is not possible.

Hopefully, this perfect 5-day travel itinerary helps you plan your own epic adventure in Pucón. Now, happy adventuring!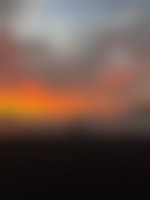 We want to acknowledge and thank the past, present, and future generations of all Native Nations and Indigenous Peoples whose ancestral lands we travel, explore, and play on. Always practice Leave No Trace ethics on your adventures and follow local regulations. Please explore responsibly!
Do you love the outdoors?
Yep, us too. That's why we send you the best local adventures, stories, and expert advice, right to your inbox.