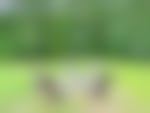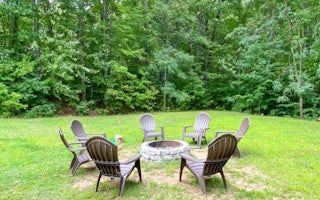 Conway, New Hampshire
With an amazing ambience, this property has 2-levels of living space. A large kitchen and living room has a beautiful stone gas fireplace is the perfect place to gather and spend time together. The...
From $550/night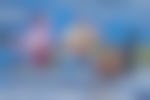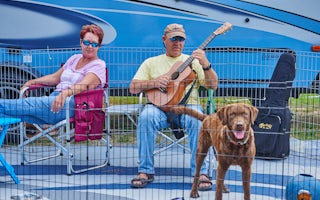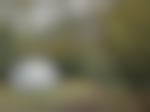 Callicoon, New York
Come to our beautiful, secluded, mountainside campsite right in Callicoon, NY. Old logging trails make for leisurely hikes throughout the property. Enjoy our inflatable kayak that is provided for u...
From $119/night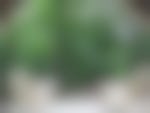 Brewster, New York
Coronavirus info: We are cleaning all touchpoints (zippers, tablet top, etc.). In addition, we will provide two 5 gallon jugs of water so one can be used for handwashing. Liquid soap will also be...
From $110/night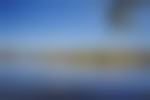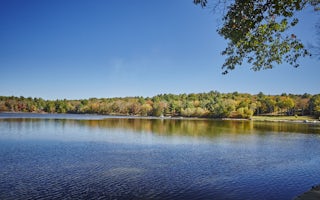 Mongaup Valley, New York
This picturesque site is located in the town of Bethel, just minutes from the 1969 Woodstock site, which is now the home of Bethel Woods Performing Art Center. Our campsite is tucked away on a 90...
From $150/night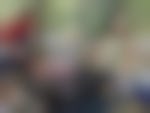 Northbridge, Massachusetts
Overview On a quiet back road and across an old fieldstone bridge lies West Hill Park, where the West River widens to form a large, natural pool. The park and its many services and activities, incl...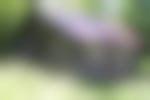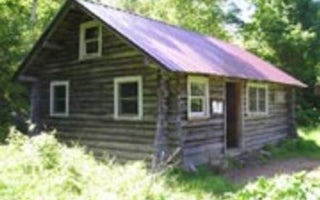 Jackson, New Hampshire
Overview Black Mountain Backcountry Cabin was built in the 1930s by the Civilian Conservation Corps and sits on what was once pasture land. The cabin was renovated in 1992, though its original char...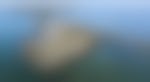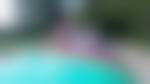 45.2901050917,-74.1846334934, Canada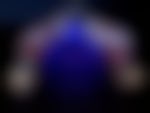 Windsor, New York
Our historic property is situated on a main road, yet feels secluded and was one of the first settled in our county. Our farmhouse was built in 1840! There's a small cemetery on the property with t...
From $120/night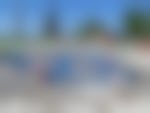 44.474859,-75.882397, Canada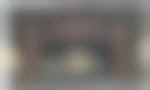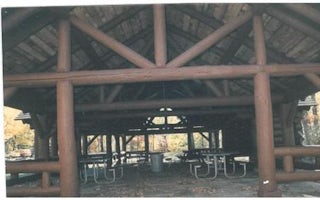 Gorham, New Hampshire
Overview Located along the Peabody River in the heart of the White Mountains, the Dolly Copp Picnic Pavilion is a wonderful location for a family reunion, wedding reception, or any large group gath...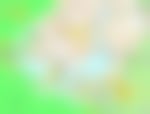 45.3456079807,-73.4889543056, Canada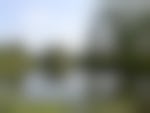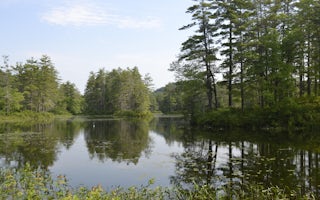 Porter, Maine
Bickford Wood encompasses 69 protected acres In the scenic foothills of the White Mountains, skirting the Lakes Region of New Hampshire. The site overlooks a private beaver pond in a pine and mixed...
From $120/night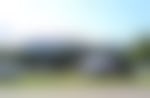 Gorham, New Hampshire
Overview Located 6 miles south of Gorham, New Hampshire at the base of New England's tallest peak, the historic Dolly Copp Campground is a large facility that accommodates a range of campers and pr...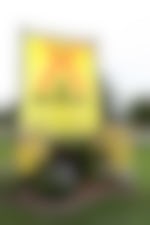 44.8615194113,-75.4431313276, Canada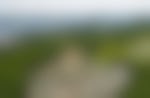 44.361026,-76.020772, Canada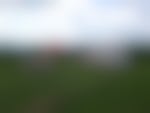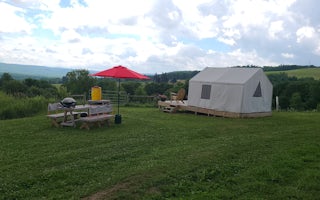 Chenango Forks, New York
This campsite is located just 10 miles from Binghamton, with a view like none other. Come out to the hills of Broome County and enjoy all the great activities to do in the area. We are a family ...
From $130/night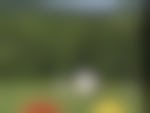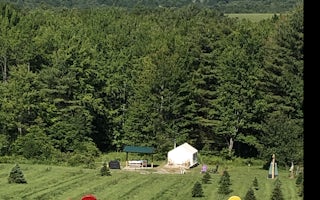 Port Crane, New York
Watch the sun go down and the stars come out. The wolves can be heard in the morning from the nearby Animal Adventure. The campsite is accessible by car. Once you're here, we provide:- gas grill-bu...
From $120/night
Chatham, New Hampshire
This Topo Pino campsite is a hiker's paradise and Flowfold gear testing destination perched above two lakes bordering the White Mountain National Forest. Only 1.5 hrs from Portland, Maine, Topo Pin...
From $130/night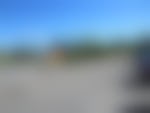 45.29317,-72.70238, Canada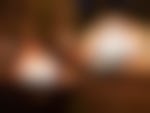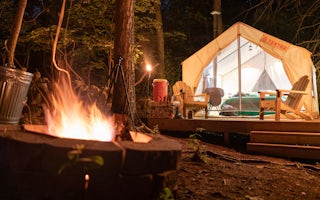 Philipstown, New York
This is the perfect campsite for getting out of the city and back to nature, for novices and expert campers alike! Fully equipped with a Casper mattress & pillows, with clean bed linens includ...
From $165/night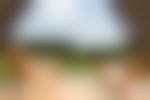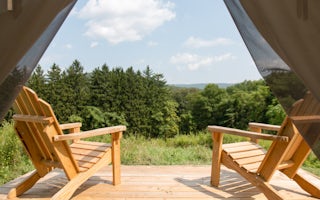 Monroe, New York
Campsite is located on a hilltop meadow in the back 25 acres of our farm. Great views and plenty of privacy, with our organic farm-to-table cafe and market just a short drive from the campsite. If...
From $99/night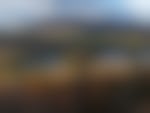 Porter, Maine
Our second of two exclusive Tentrr lakefront campsites (see our other listing "Lakefront on Big Clemons") this very pretty piney and blueberry laden hideaway is in the woods above virtually private...
From $130/night