Vintage 1850's Log Cabin Glamping
Flora, Indiana
Our farmstead is our own slice of heaven on earth. Roam through the woods, wade in the creek, and immerse yourself in the goodness of nature and the welcoming spirit of our family and animals.
Experience unbounded horizons across the pastures and farm fields, and enjoy true recreation as you let yourself relax under the endless blue of a Midwestern sky.

The authentic 1850s log cabin blends seamlessly with the serenity of the surrounding farm. Play with the alpacas and make friends with our Labrador and barn cats. Listen for the wind in the trees and wander across the rolling hills. As the day ends, watch the stunning colors of a magnificent sunset and sit around the firepit as the wide-open sky above transforms into a magical starry night.

If you're looking to get your hands dirty, you're welcome to pitch in with chores and reconnect with the land and animals around you. If you simply want to relax beside the creek or catch up on a good read in the hammock, however, be our guest. Take an exhilarating ride through the treetops on a zipline, or learn more about an alpaca farm by joining in an in-depth experience with your hosts. However you choose to spend your time here, you'll return home refreshed and rejuvenated from your time in the simple beauty of a historic farmstead.

We are deeply committed to preserving the land that has given us and our family so much. Our farm has its own private well and a drinking-water filtration system to lessen our environmental impact, and the livestock we raise provides products used in our daily lives, from alpaca wool to eggs from our chicken coop.

As the sun rises over pastoral fields, you awaken to the sound of chickens in the barnyard and the smell of fresh coffee and eggs. Let the natural bounty of the area fuel you as you experience a life intertwined with the fields and forests around you, and enjoy the slower pace of life at Heritage Farm.
Nearby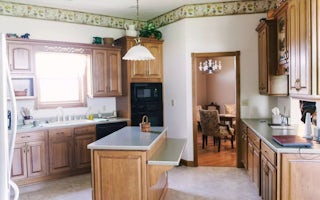 Flora, Indiana
For a quiet respite away from the city, Heritage Home Farm Stay offers an experience that leaves guests refreshed and eager to return. T...
From $235/night
See more
Adventures Nearby
Adams Mill Trail is a 1.1 mile loop hike that takes you by a river located near Cutler, Indiana.
Nickel Plate Trail is a 22.9 mile point-to-point hike that takes you by a river located near Kokomo, Indiana.
Industrial Heritage Trail is a 4.6 mile out and back hike that takes you by a river located near Kokomo, Indiana.