Unadilla / I 88 / Oneonta Koa
Franklin, New York
You may hear frogs and crickets, but highway noises won't reach you at this KOA. Although close to I-88, it's tucked away in tranquil farmland so you can unwind. Fish for sunnies in the pond and creek. Rent paddleboats for the pond and fun-bikes for the kids. The pool gets lively with a slide in the shallow end for the little ones. Rack up points on the basketball court and in the horseshoe pit. Dogs get a good run in KOA's private field. Ice cream socials, wagon rides, coffee and doughnuts break the ice on holiday weekends. Check the website for a weekend entertainment calendar. Antique shops, restaurants and golf courses are plentiful in the area. Treat your family to a movie at the Unadilla Drive-In. Pay homage to your favorite stars at the Baseball Hall of Fame in Cooperstown. Take a leisurely drive through the hills and experience the Cooperstown Beverage Trail. Email: koaunadilla@aol.com. Pool: Memorial Weekend - Labor Day Weekend. Max pull thru: 100 feet. Your hosts: Michael & Kathleen McClure.
Nearby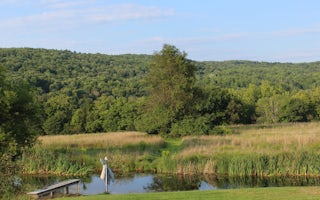 Unadilla, New York
Come camp and enjoy the peace and quiet of our little farm. Wander the freshly mown paths and discover surprises hidden in the green fie...
From $110/night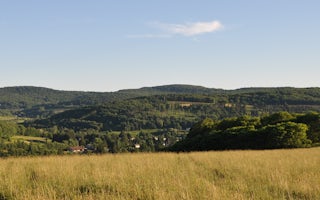 Sidney Center, New York
This campsite is situated perfectly between a large forest section and beautiful open fields, giving you the best of both worlds! There a...
From $120/night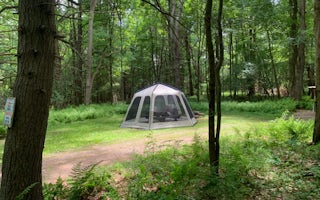 Unadilla, New York
The Pines, Hill Top Camp is located in rural New York. Sitting between Oneonta and Binghamton, with easy access to I-88, it overlooks th...
From $20/night
See more
Unfortunately, we don't have up-to date pricing data for this listing, but you can check pricing through KOA Kampgrounds.
Book Now