The Cache
Frisco, Colorado
The Cache townhomes foster a tranquil, alpine sophistication quietly nestled in the West Village; just 100 yards from the Union Creek quad chair lift.
Each multi-level townhome has it's own private entrance, raised wooden deck and shares access to the outdoor hot tub. Additional amenities include complimentary wi-fi.
Located In West Village
Providing a coveted balance of action and calm, West Village is a buzz in the winter with Copper's Ski & Ride School during the day. At night, it transforms into a tranquil pocket of casual alpine sophistication. Because of its easy access to family-friendly beginner terrain and base facilities, it's a prime family destination.
Activities
Take a free snowshoe tour hosted by Copper's Ambassadors or grab your cross-country ski gear and hit the trails.
Terrain & Lift Access

As Copper's Ski and Ride School homebase, West Village is the place to be for beginners. Staying in West Village will give you and your family the best access to the Union Creek Quad, a high-speed four-passenger chairlift that puts you right in the middle of Copper's well-known beginner terrain. The new Kokomo Express lift is also available out of West Village.
Nearby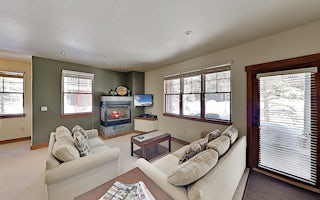 Frisco, Colorado
• TurnKey Vacation Rentals verifies this home is professionally cleaned with products approved by the EPA for use against COVID-19, and o...
From $205/night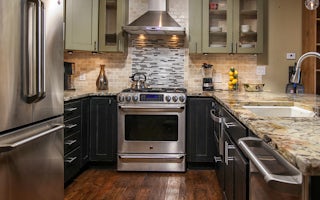 Frisco, Colorado
Built in 1985, the building is located in West Village, about 250 yards from the American Flyer Lift. The building features an indoor hot...
From $125/night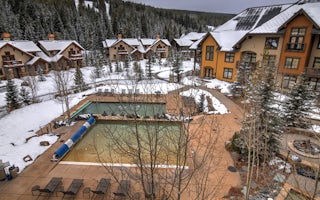 Frisco, Colorado
Ground level condos on the south side, have patios that open up to The Cirque's grand courtyard featuring two outdoor pools, water founta...
From $206/night
See more