Shutes Branch
Old Hickory, Tennessee
Overview
Shutes Branch is located on the popular Old Hickory Lake, just a short drive outside of Nashville. There's plenty of opportunities for boating, biking, swimming and fishing, as well as sailing.
Recreation
Bikers of all skills levels will enjoy the Shutes Branch Mountain Biking Trail, accessed from the picnic area. The first part of the trail is ideal for beginners, while the second portion will challenge more experienced cyclists with rockier terrain, ledges and tight turns.

With its close vicinity to the water, Fishing and swimming are consistently popular activities at Shutes Branch.
Facilities
Shutes Branch offers various picnic sites, a boat launch and fishing platform.

The reservable group picnic shelter holds 50 guests and comes with electric hookups.
Natural Features
Old Hickory Lake is a 22,500 acre reservoir created by the Old Hickory Lock and Dam on the Cumberland River. The lake is named after former president Andrew Jackson, a Tennessee-native nicknamed "Old Hickory" for his tough and aggressive personality.

The lake features 440 miles of scenic shoreline, surrounded by wooded flatlands and plenty of access points.
Nearby Attractions
Nearby fishing piers attract anglers at Rockland, Sanders Ferry, Shutes Branch and Bledsoe Creek State Park.

History buffs will enjoy a day trip to The Hermitage, a National Historic Landmark and home of former president, Andrew Jackson, during the early 19th century.
Nearby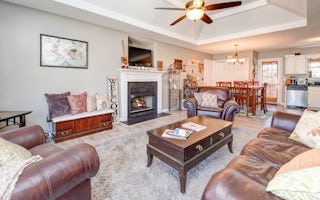 Mt. Juliet, Tennessee
• TurnKey photo-verifies this home is professionally cleaned with products approved by the EPA for use against COVID-19. •PROPERTY OVERVI...
From $100/night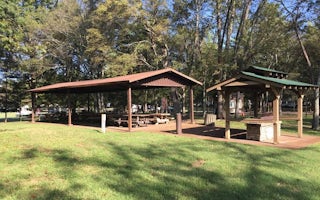 Mt. Juliet, Tennessee
Overview Cedar Creek Campground on Old Hickory Lake in north-central Tennessee, offers 60 campsites and limitless options for activities ...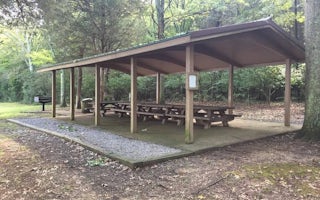 Mt. Juliet, Tennessee
Overview Lone Branch offers all the amenities visitors need for a peaceful Tennessee getaway. Plenty of trees to provide shade, grassy op...
See more
Unfortunately, we don't have up-to date pricing data for this listing, but you can check pricing through Recreation Gov.
Book Now