Rocky Overlook
Georgetown, Texas
At Scurlock Farms, guests can enjoy the San Gabriel River that forms the northern border of the farm. You may enjoy swimming, tubing, fishing, looking for fossils, or simply sitting on the wide white limestone banks.
Connect with nature as you stay with us at Scurlock Farms in Rocky Overlook. Rocky Overlook is a very unique home. It was designed by my mom, one of President Lyndon B. Johnson's favorite artists, around the very large heritage, live oak trees. My dad built the home. Together they picked up every rock used in the exterior and interior from an island in the San Gabriel Island at Scurlock Farms. My mom loved Frank Lloyd Wright's designs and his philosophy of structures being in harmony with humanity and the environment, organic architecture. Natural products were used - native river rock and cedar which would never need to be painted, as well as double-pane windows, to conserve energy. Guests enjoy the varied terrain of the farm - the top is prairie, the steep hillside is heavily wooded with ravines, then the river bottom and the river itself. Marked hiking trails about the farm.
Nearby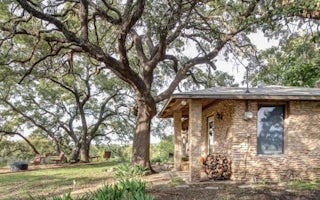 Georgetown, Texas
Cozy up in front of the fireplace, or enjoy the great outdoor fire pit/dining area, or take a nap together in the hammock.We have many gu...
From $147/night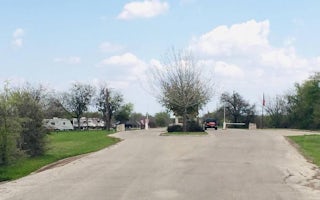 Granger, Texas
Overview Willis Creek is the ideal place for campers looking for a variety of accommodations. A group campground and five equestrian site...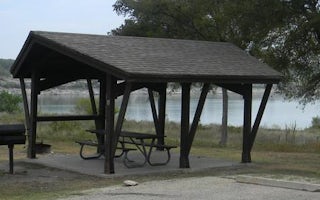 Georgetown, Texas
Overview Cedar Breaks Park sits on the south side of Georgetown Lake in the Hill Country of Texas, about 25 miles north of Austin. Recrea...
See more