Mountaintop Vineyard Getaway
Vacaville, California
The gentle scent of lavender. Panoramic views. Putting down your bags when you arrive is like putting down the weight of the world. I almost feel like I'm floating around these 46 acres, and I invite you to do the same.
The vineyards and lavender fields create the ideal backdrop for deep relaxation. Whether you're seeking quiet introspection or a secluded getaway with the people you love most, Girl on the Hill rests at almost 3,000 feet in elevation, giving you awe-inspiring views of the Sierra Mountains. You're free to stroll around the grounds, and if you're interested in the workings of a boutique farm, I'd be happy to teach you about the lifestyle and let you experience parts of it for yourself. Your privacy is my priority, so feel free to interact as much or as little as you'd like.

The home has four bedrooms and a well-equipped kitchen, but if you'd prefer to spend your time outside, the patio has a grilling area and plenty of seating. Play a game of bocce ball on the recently installed court! At the end of the day, soak in the saltwater pool and watch the sun come down over the mountains. As the air chills for the night, retreat inside and get cozy around the fireplace before enjoying a restful night's sleep and welcoming another beautiful day.

Communities—and their farmers and artisans—thrive when we all support each other, which is why I'm proud to use primarily locally-made products on my farm. If you like anything, in particular, be sure to ask and I can tell you where to find it!

Breathe deeply and let the mountain air soothe you. Put your feet in the dirt and reconnect with the planet and yourself while you enjoy your stay.
Nearby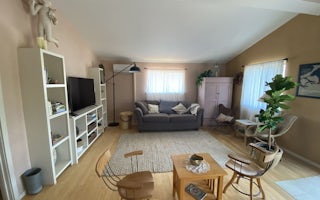 Vacaville, California
Be Love Farm is a regenerative family farm where the welcome and love is palpable. It's a visit you will never get over and surely want t...
From $162.50/night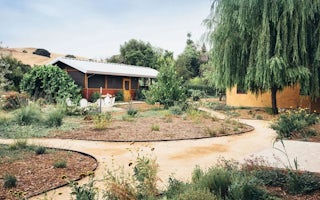 Vacaville, California
We have spent many years crafting our farmhouse with our mission at heart: a place where guests can come and reconnect with nature. Awake...
From $150/night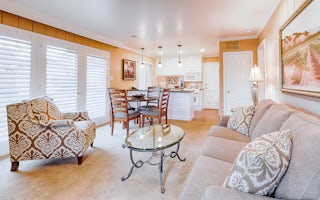 Napa, California
• TurnKey photo-verifies this home is professionally cleaned with products approved by the EPA for use against COVID-19. •Located in the ...
From $172/night
See more