Meadow View Chalet
Big Bear, California
Meadow View Chalet #1632 is a wonderful cabin and has the best views you can imagine, enjoy your coffee while sitting on the wrap-around deck that overlooks a vast meadow, lined with evergreens.
This cozy cabin will charm you into that nostalgic feeling of childhood trips to the mountains with all of the essentials you will need including an equipped kitchen, cozy living room area with toasty fireplace and a cool upstairs loft.
Nearby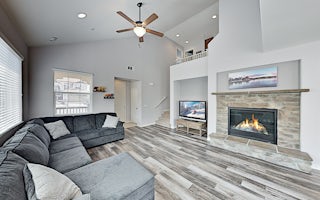 Big Bear, California
• TurnKey photo-verifies this home is professionally cleaned with products approved by the EPA for use against COVID-19. •Located on a qu...
From $203/night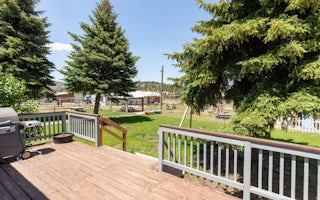 Big Bear, California
You'll be sitting in a quiet neighborhood located on Bear Valley Farms property and your experience will include a vacation on the farm, ...
From $168/night
Big Bear, California
The Golden Bear Lodge is the perfect peaceful getaway for family and friends. Situated on East Big Bear Blvd, the lodge overlooks a meado...
From $641/night
See more