Lava Hot Springs East Koa
Lava Hot Springs, Idaho
Nestled in the scenic Portneuf Valley just 12 miles east of I-15 (Exit 47), you'll find Lava Hot Springs. Historic treasures can still be found dating back to the trappers and Native American tribes from more than 100 years ago. One of the treasures is the world-famous sulfur-free hot springs, only 150 yards from the new Deluxe Cabins. Watch for the big yellow sign on the east end of town off Highway 30. This KOA offers 85 sites for camping, including Tent Sites, RV Sites and various types of Cabins. The most popular RV Sites are full-hookup Back-In RV Sites along the river. Most Tent Sites are near the bathhouse and playground area. All sites have a fire pit. Firewood can be purchased at the general store along with camping supplies, souvenirs and snacks. If tubing down the Portneuf River is on your list of fun, don't miss out on the tube rental savings available at check-in. Deluxe Cabins and a limited number of RV Sites are the only lodging options open all year. Max pull thru: 60 feet. Your hosts: Kody & Andi Tillotson.
Nearby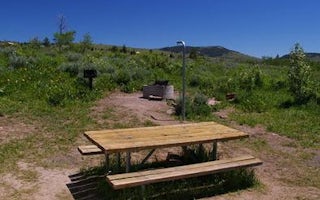 Bancroft, Idaho
Overview Pebble Guard Station is located at the base of Bonneville Peak along beautiful Pebble Creek, a tributary of the Portneuf River. ...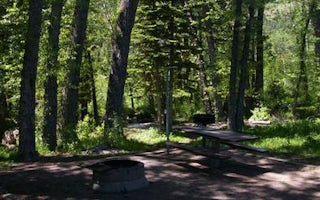 Bancroft, Idaho
Overview Big Springs Campground is nestled along the banks of Pebble Creek at an elevation of 6,500 feet, just 16 miles from Lava Hot Spr...
See more
Adventures Nearby
Bloomington Lake is deep in the mountains West of a small town called Bloomington. The road from the town to Bloomington Lake is a narrow dirt road. It takes about 35 minutes to take this road and most cars should be able to handle it. There's ple...
Unfortunately, we don't have up-to date pricing data for this listing, but you can check pricing through KOA Kampgrounds.
Book Now