Honeybug Hill Near Omega
Rhinebeck, New York
Beautiful secluded campsite near the acclaimed Omega Institute
Welcome to your own Mini Omega experience. For those who are looking for a bit more privacy during their visit to Omega or for those who are looking to just get away from it all with super great towns near by.... We are here for you!

Our site is located up a hill with wonderful views and a quarter mile from the main house. Perfect for star gazing and bat watching. Also there are 10 acres of woods behind the site that are ready for you to explore... if you walk to the end you will find a wonderful creek!

Next door to us is Slow Fox Farm for all your fresh veggies, eggs, chicken and ham. Check them out on Instagram and call ahead for an order! You also will here some interesting sounds that might give you pause...they are pigs! And while i am talking about sounds, there are a lot of them. But do not fear when you hear the sound of a screeching child...it is a Screech Owl ( or quite possibly our daughter....ha!) We love all the animal calls about and you will too!

Also walking distance is the World Renowned Omega Institute with Tennis and Basketball courts as well as our Local - The Golden Russet for most of your grocery needs and super YUM prepared food and hard ciders! ( Note they are closed Tuesday and Wednesday and are only open until 3 on the days they are open.) Not to worry tho, a big grocery store is only 15 minutes away.

We seem to be equidistant to 7 great Dutchess County towns. 20-30 minutes will get you to Rhinebeck, Red Hook, Kingston, Woodstock, Tivoli and Hyde Park! Close by are amazing hikes. Some favorites are Mills Mansion, Burger Hill, and Blithewood at Bard College.

If you like antiques you are in the middle of a meca!
Rhinebeck Antique Center Emporium
Beekman Arms Antique
Hyde Park Antique Center
Millbrook Antiques Mall
Bottleshop Antiques
Bowen Barn Antiques
Kingston and Hyde Park Consignments
and Stuff.

We supply cooking/kitchen gear, bug repellents, and firewood to make your trip and stay as easy as possible. Please take a look at our extras. We are ready to make your experience as lovely as possible!


We live on the property should you need anything : )
Nearby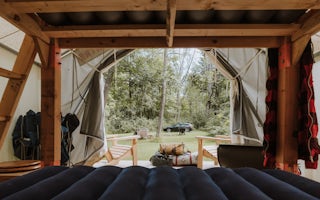 Clinton Corners, New York
Walk down our beautifully wooded path to reach a lawn-like setting on the banks of the secluded and very private Wappingers Creek. Spend ...
From $75/night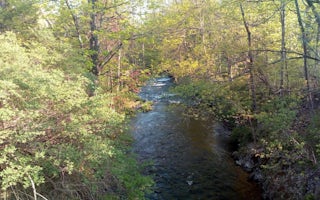 Stanfordville, New York
This picturesque campsite is just a short walk from the river for you to sit and enjoy. Less than a 2 hour drive from NYC, this little sl...
From $125/night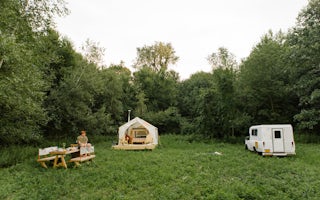 Red Hook, New York
Laid back private setting on a 96 acre farm. Spectacular Catskill Mountain Views within a 3 minute walk from campsite. Within half hour...
From $99/night
See more