His Amazing Grace
Pigeon Forge, Tennessee
Ever wonder about the mysteries of this world? Do you think about your purpose in this life? Contemplating the existence of God? Well if you are like most people you need some time to get away clear your mind.
With comfy accommodations for up to 14 people, you can bring along your family and friends and enjoy thought-provoking conversations in a majestic paradise that is about as close to heaven as you can get on earth. Overlooking the Great Smoky Mountains "His Amazing Grace" offers three decks—so you can take in the beauty of God's creation in the morning then move down a level at noontime and breathe in the fresh mountain air and in the evening you can raise up a shout of joy on the lower level deck!

You and your guests can enjoy stimulating conversation while luxuriating in the country porch rockers and create grilled culinary goodness on the BBQ grill. Once you have had your fill of nature and come to some conclusions about your pondering you can move inside and pop a movie in the DVD player and just veg out for a while. Or take a glorious nap in one of the two king-sized beds.

In "His Amazing Grace " you won't have to worry about the practical aspects of vacationing because all your needs have been anticipated and met. You will enjoy central heat and air and even have full use of a washer and dryer right in your Pigeon Forge cabin. So no better time than the present to get away from it all and allow yourself to remember what this life is truly about and ponder "His Amazing Grace."

Honeysuckle Meadows pool and deli are available. They offer fishing seasonal outdoor pool pavilion for cooking out and a deli. Open May- October. The fishing pond is catch and release. Pole rentals are only $5 and bait as well is available. You will enjoy a picturesque view from a comfortable lounge chair swimming from 10 am – 9 pm daily in the large sparkling clean pool and some fabulous food selections from the deli and grill. Bathrooms tables and a kiddie pool are also available for enjoyment. Located less than 3 miles away from your cabin. Entry to the pool pond and pavilion are free for guests.
Nearby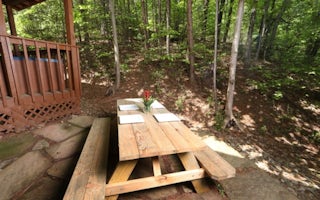 Pigeon Forge, Tennessee
The view from the deck's roomy hot tub is especially lovely, both during the day when you can view the mountains and at night when you ca...
From $226.50/night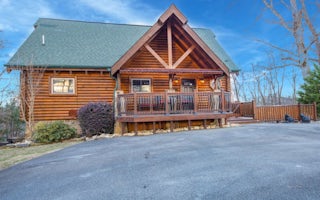 Pigeon Forge, Tennessee
You have been dealt the ultimate hand with this Smoky Mountain vacation home located in the heart of Pigeon Forge. Just 5-8 miles away fr...
From $574.50/night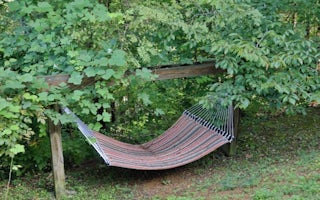 Pigeon Forge, Tennessee
Simply decorated, you will find all the creature comforts of home and this will soon become your haven from the cares and worries of the ...
From $336/night
See more