Farm Stay At The Nest Box
San Martin, California
San Martin is a bucolic country town located just minutes from shopping, dining, wine-tasting and more. Stay at our farm cottage and feel like you're a world away from the hustle and bustle.
You'll hear the roosters' morning crow, watch the sheep and goats gently graze in pasture, and enjoy farm goods like wildflower honey and fresh pastured eggs. Shadow our resident farmer during farm chores, harvest lunch from the garden, take a dip in the pool, sign up for a yoga session or play games in the barn, or just plain relax!

Visit with our dairy cow, goats, sheep, chickens, bunnies and bees! Harvest your lunch from our garden; spend time playing games in our barn; play a game of basketball on our full-court; take a dip in our pool; go wine tasting at neighboring wineries; shop til you drop at Gilroy Premium Outlets; stroll historic Downtown Morgan Hill; pamper yourself at our town day spa, or grill up a meal on the barbecue grill and dine outdoors under the wisteria.

Nearby
Watsonville, California
We only have one campsite so you can have a completely private experience in the beautiful Santa Cruz redwoods next to beautiful Browns c...
From $158/night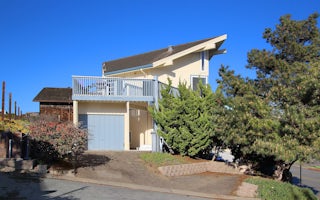 La Selva Beach, California
• TurnKey photo-verifies this home is professionally cleaned with products approved by the EPA for use against COVID-19. •This beautiful ...
From $308/night
See more