Drift Away
Pigeon Forge, Tennessee
Drift Away is the perfect retreat for two couples to get away for some rest. Or the ideal family cabin where the parents have plenty of privacy and room to relax while the kids have the resort indoor swimming pool.
This beautifully decorated 2 bedroom cabin has a full kitchen with all the cooking items you need for a good ole home-cooked supper a pool table and two king bedrooms with flat-screen TVs. One of the rooms even features a bedside Jacuzzi.

A private deck with a hot tub is perfect to relax in if you want to watch the sunset.

Drift Away offers a premier location less than 5 minutes away from Dollywood. This homey cabin is all one level so if you have anyone in your party that does not like stairs much then this would be perfect! Come quick before it's too late!
Nearby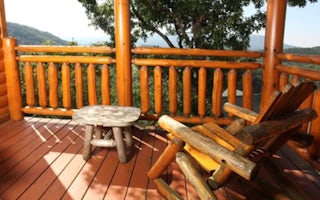 Pigeon Forge, Tennessee
With state-of-the-art appliances, including a convection oven and a French-style refrigerator, any cook will feel as if they are in heave...
From $766.50/night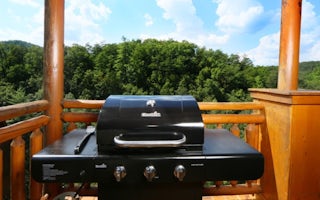 Pigeon Forge, Tennessee
These days finding time to spend with your family can be a challenge. Our lives are busy and move quickly. Before we know it our family i...
From $533/night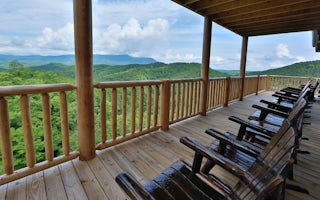 Pigeon Forge, Tennessee
A large expansive kitchen with beautiful granite countertops will entice even the pickiest of chefs. Nothing was spared in the appointmen...
From $644/night
See more