Door County Koa
Brussels, Wisconsin
Situated perfectly on 58 acres of beautiful, wooded land, this 250 site campground is your Wisconsin camping oasis. Bring your fishing pole and bathing suit to enjoy the outdoors, and don't worry about packing all your food, our restaurant and bar will have you covered. Our pools, water slides, splash pad, fishing pond, horseshoes, mini golf, volleyball, rec room, and fun filled theme weekends are sure to keep the family busy. Stay in one of our fully furnished deluxe cabins or rough it on one of our tent sites. Enjoying all that Door County has to offer will be easy when you have beaches, wineries, state parks, and 11 historic lighthouses just a short drive from the campground to make a nice day trip excursion.
Nearby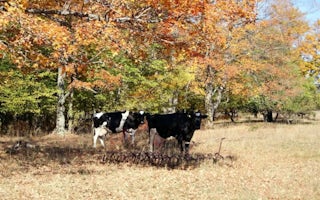 Baileys Harbor, Wisconsin
As you sit on the patio of the quaint farmhouse nestled aside fields of crops and cows, you'll be transported back to a time when life wa...
From $137.50/night
See more
Unfortunately, we don't have up-to date pricing data for this listing, but you can check pricing through KOA Kampgrounds.
Book Now