Creek View Suite
Biloxi, Mississippi
It is a little out of the city, 5 miles, so it is located in a quiet area. We are all on 1 to 2 acre lots, so there is plenty of privacy. The neighborhood is a circle and there is little traffic at all times.
You can take a stroll at any time of the day or night and see the deer and rabbits. There is also a private neighborhood beach and river very close to the guest suite so you can swim or relax there or paddleboard. There is no boat traffic on the river (it is too narrow for boats) so it is very safe and quiet. A picnic lunch is a great idea for a romantic getaway. There is also a small convenience store in front of the neighborhood that is great for any items you may need. And the Dollar General is 1 mile up the road.
Nearby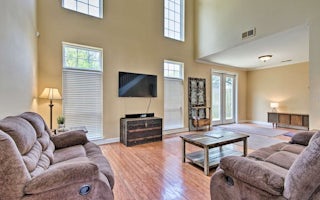 Biloxi, Mississippi
A 5-minute walk from the beach, this modern 3BR/2.5BA townhome is highlighted by high ceilings and great natural light.The contemporary i...
From $107/night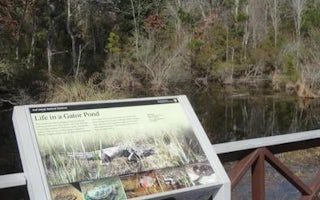 Ocean Springs, Mississippi
Overview Davis Bayou Campground is located east of downtown Ocean Springs, Mississippi, and is a part of Gulf Islands National Seashore. ...
See more