Beachfront Retreat With Deck: Near Skiing, Casinos
Kings Beach, California
White sand and lake views are yours at this new townhouse at Tahoe Beachfront Residences located in the heart of Kings Beach. Walk to shops, beach concerts, and dining. Central to Northstar, Squaw, and Alpine ski resorts.

• TurnKey Vacation Rentals verifies this home is professionally cleaned with products approved by the EPA for use against COVID-19, and our custom locks offer a 100% contactless check-in experience.
•
White sand and lake views are yours at this brand-new townhouse at Tahoe Beachfront Residences. Located in the heart of Kings Beach, walk able to shops, beach concerts, and dining; central to Northstar, Squaw, and Alpine ski resorts.

INSIDE THE TOWNHOUSE

The main living space is upstairs and includes an inviting dining nook with 2 chairs and a cushioned bench for 3, and an immaculate kitchen with dark wood cabinets, Thermador fridge and freezer, and 6-burner gas stove/oven. There's additional seating for 3 at the breakfast bar.

The living room houses a colossal 65" smart TV, which promises endless entertainment, and a gas fireplace warms the space on drizzly days. Rustic wood tables add to the Tahoe ambiance.

Sliding glass doors lead to the spacious deck, where fresh air, tall pines, and the glittering lake provide a peaceful scene.

Back inside, take a set of stairs to the private master suite with vaulted ceilings and gas fireplace on the 3rd floor. Enjoy morning lake views out the large picture windows while sipping coffee in the elegant king-size bed. A modern black chair provides the perfect spot for contemplating North Lake Tahoe's natural beauty, and a tucked away desk and chair make for a quiet work space. For entertainment, turn on the 65" smart TV.

A full-over-full bunk bed furnishes bedroom 2; sleek black accents give this space a posh touch. There is a bathroom across the hall with a walk-in shower. The laundry room is also next to the bathroom in the hallway.

Find bedroom 3 at the far end of the hallway. Red and white linens adorn a queen-size bed, and a tiled en suite features a glass-door shower and heated floors.

Outdoor wood-burning fires and charcoal grills are prohibited per local ordinances.

THE LOCATION

Tahoe Beachfront Residences is located directly on a white beach, and is walk able to the farmer's market, concerts on the sand, eateries, and more. Visiting in summer? Marvel at the annual "3rd of July" fireworks from your lake-side deck.

Live music and casino games are 2 minutes away in Stateline, and some of the best ski resorts are within easy driving distance—including Northstar, Diamond Peak, Squaw, and Alpine. And nearby Sugar Pine Point State Park is a Tahoe treasure year-round.

THE TURNKEY PROMISE

With TurnKey, you'll always find unique vacation rental properties that provide a consistent, fine-hotel experience – Every Home. Every Stay. Every Time.

Access your professionally cleaned, sanitized home with our custom locks that ensure 100% contactless check-in. All properties have on-site devices for your security – these may include security alarms, decibel monitoring (which do not record voices), and exterior motion sensors or cameras.

If you need anything before, during, or after your stay, our 24/7 local team is ready to help!
•Guests will be required to execute additional agreements in order to comply with TurnKey's Terms of Service, homeowners association rules or local laws or regulations. These additional agreements must be completed prior to receiving access to the home.
•Guests must be over the age of 25 and will be an occupant of the unit during the entire reserved period. Guests will not exceed the occupancy maximum at anytime. If the maximum occupancy is exceeded or an excessive noise complaint is received, we have the right to evict and fine the guest a minimum $250.
•No parties, excessive noise, or any illegal activity shall take place at property.
•No pets are allowed unless otherwise noted for specific properties. Pet-friendly homes require an additional fee, as follows: 1BR & 2BR properties - $100 pet fee, and 3BR & larger properties - $200 pet fee.
•No smoking is allowed in or around any property. If any sign of smoking is found, a minimum of $500 additional cleaning fee will be issued. Cleaning: Each property will be cleaned and inspected after your departure. We ask you to help us enable the cleaning crews as much as possible. Simple things like leaving the property tidy, running the dishwasher, starting to wash the towels, and taking out the trash are extremely helpful. Please note that the cleaning fee includes a property damage protection waiver and any applicable taxes. No additional fees will be required to confirm or book your stay, with the exception of pet fees (if a home allows pets). This damage waiver does not apply to intentional damage or excessive wear and tear. If excessive wear and tear is found on the property, or additional cleaning is necessary due to spills, trash left on site, unclean dishes, or stains to furniture, carpeting, linens, paint, wallpaper, or flooring, Guest authorizes the Owner to bill them for additional fees. All properties managed by TurnKey Vacation Rentals have on-site devices for the safety and security of guests and the home. Any attempt to turn off, damage, disrupt or remove these devices will lead to fines and/or eviction without a refund. This home has the following devices: Sound Decibel Monitor - does not record, monitors noise level, located in the interior of the home Video-enabled doorbell - records, located on the exterior of the home Security Alarm System - does not record, located on the interior of the home Motion Detectors - records, located on the exterior of the home Cameras - Records, does not record, located on the exterior of the home All properties managed by TurnKey Vacation Rentals are fully furnished and will include bedspreads, linens, blankets, pillows, towels, a fully equipped kitchen, TV, and furnishings unless otherwise specified.Travel insurance is highly recommended for any stay. TurnKey reservation agreements do not allow for refunds due to unexpected travel changes (illness, job loss, etc.), storms (hurricanes, tornadoes, etc.), or other natural disasters. ~~~~~~~~~~~~~~~~~~~~~~~~~~~~~~~~~~~~~~~~~~~~~~~~~~~~~~~~~~~ Here are the contracts in full. Please contact us if you have any questions! ~~~~~~~~~~~~~~~~~~~~~~~~~~~~~~~~~~~~~~~~~~~~~~~~~~~~~~~~~~~ TurnKey is committed to providing you with the most convenient and reliable vacation rental experience. The terms of our Rental Agreements are provided below and are intended to help you enjoy a safe, reliable and convenient stay. The Guest Agreement sets out the terms of your booking with us if you have booked a short term rental, while the terms of your Residential Lease agreement applies when you are leasing a property from us on a long term basis or where a lease agreement is required. -------------------------------------------------------------------------------------------------- Guest Agreement -------------------------------------------------------------------------------------------------- TurnKey Vacation Rentals, Inc. (hereafter referred to as "TurnKey", "we", "us", or "our") provides rental management services on behalf of homeowners ("Owners") who rent their properties (including the associated fixtures and furnishings)(the "Home") to guests (the "Guest" or "you") seeking accommodations on a short term or long term basis (collectively, the "Services"). We are the Owner's property manager and authorized agent, who will perform the Services related to your reservation. By using the Home and Services, you agree to comply with and be legally bound by the terms and conditions of this guest agreement (the "Guest Agreement"). This Guest Agreement only applies to short term rentals and not long term rentals, which will be governed by the specific terms of your Residential Lease agreement with us, if applicable. 1. Policies: Please abide by following policies: Behave as you would in any home in which you live, with respect for property and neighbors. Unless we provide otherwise, you must be over the age of 25 for homes with 3 or more bedrooms and over 21 for homes with less than 3 bedrooms. You will be an occupant of the unit during the entire reserved period and other occupants of the Home during your stay will be family members, friends, responsible adults or children under direct adult supervision. Do not exceed the maximum occupancy of the Home. No parties, noise that can be heard beyond the Home lot line or in adjacent units or any illegal activity may occur at the Home. No pets are allowed unless otherwise noted for specific properties and where you have paid a pet fee in connection with your booking in advance. Registered service animals are allowed when you provide proof of registration upon request. No smoking is allowed in or around any Home. Check-in time is 3pm and check-out time is 10am - we will notify you via email in advance if early check-in or late check-out will be available. Please use common courtesy at the Home by keeping it clean, reporting any problems or damages, washing dishes as used, taking garbage to the outside bins, leaving towels in the bathrooms and sheets in the bedrooms, and not re-arranging furniture. 2. Cleaning: Each home will be cleaned and inspected by third-party cleaning contractors after your departure. We ask you to help us enable the cleaning crews as much as possible. They will appreciate simple things like leaving the Home tidy, running the dishwasher, starting to wash the towels, and taking out the trash. 3. Pools, Beaches, Recreational Equipment of Any Kind: If the Home that you have reserved includes a pool or hot tub, or is on a beach, these can all be obviously dangerous. Guests should observe and adhere to all rules and policies as posted at the Home and supervise all children at all times. Lifeguards are not provided. Decks and patios can be slippery when wet and can result in injury to anyone who is not careful. Guest accepts and assumes all risks involved in or related to the use of a pool, hot tub, beach and deck/patio areas. Guest accepts and assumes all risks involved in or related to any of the following recreational equipment of any kind, including but not limited to a beach or pool equipment, golf cart, bicycles, docks, boats, paddleboards or other floating devices, pool or ping pong tables, game or sports equipment. 4. Home Damage Waiver: Each Guest will be offered an optional Damage Waiver that protects you against unintended damage done to the Property. This is not insurance, and the Damage Waiver does not apply to intentional damage done by the Guest or your guests, or excessive wear and tear due to parties, smoking, pets or otherwise, or additional cleaning charges due to stains or spills, or fines incurred by the police or HOA due to noise, excessive trash or parking, or damage over the purchased amounts of either $3,000 or $5,000. If you would like to opt out of purchasing the Damage Waiver for your stay, you can do this by providing us with a security deposit of $ (Phone number hidden by Airbnb) , or greater depending on Property at the time of booking. Guest acknowledges that any damage or fines not covered by the Damage Waiver or above the amount of any security deposit can be charged to Guest (and Guest's card on file). Please contact TurnKey directly at (Phone number hidden by Airbnb) if you do not wish to purchase the Damage Waiver and would rather provide a security deposit. 5. Excessive Wear and Tear, Noise and Occupancy: If excessive wear and tear is found for the Home, or additional cleaning is necessary due to spills, trash left on site, stains to furniture, carpeting, linens, paint, wallpaper, or flooring, Guest authorizes TurnKey to charge Guest for additional fees. Guest will be provided with a receipt for any additional fees incurred upon request or as required by local laws or regulations. If at any time the maximum number of the Home's occupants is exceeded, if we receive information about excessive noise, or any violation of any laws, regulations or terms of this Guest Agreement, then TurnKey in its sole discretion, has the right to evict Guest and all occupants immediately and to charge Guest a minimum service fee of $250 with no refund for the balance of the remaining reservation. If any sign of smoking is discovered Guest authorizes TurnKey to charge Guest an additional minimum $500 cleaning fee. Unless the reservation for the Home specifically allows a pet, if any sign of a pet is discovered, then Guest authorizes TurnKey to charge Guest an additional minimum $500 cleaning fee. TurnKey will return any balance of a security deposit to Guest, less any charges or amounts owed by Guest, within fourteen (14) days after the end of the reservation or as otherwise required by local laws or regulations. Any charges owed by Guest may be charged by TurnKey to Guest's card on file in addition to seeking any relief provided by law. 6. Maintenance and Access: We have the right to enter the Home at any time during guest stay and we will diligently attempt to address maintenance issues as they occur. This is an associated risk of renting a single family residence or condo. If a maintenance issue occurs that cannot be fixed in a reasonable amount of time or if the Home is unavailable for any reason as determined in our discretion, we reserve the right to cancel and refund you or offer to relocate you to another home at our discretion. 7. Phone and Internet: Unless otherwise specified, all homes are equipped with a high-speed Wi-Fi connection where service is available and we will provide you with any required Wi-Fi passwords. We do not provide a land line phones for all homes and suggest that you please use your mobile phone or Wi-Fi enabled phone for calls. 8. Furnished Rental and Supplies: TurnKey properties are fully furnished properties that will include bedspreads, linens, blankets, pillows, towels, a fully equipped kitchen, TV, furnishings unless otherwise specified. A limited starter supply of paper products, bath and dish soap are provided, but will not be replaced if consumed during your stay so we recommend bringing additional personal items with you. Staples (salt, pepper, foils, wraps, etc) are generally stocked by the Owner of the Home, however TurnKey cannot commit these supplies being present. Guest is responsible for replacing stocked items as they are consumed. If there is a special type of item you are accustomed to using, please provide for those items by bringing them with you. Extra towels are always recommended for homes on the beach, or with a pool or hot tub. 9. Weather and Other Unforeseen Events: TurnKey does not accept liability for any inconveniences arising from any temporary defects or stoppage in supply of water, gas, electricity or plumbing, damage caused by weather/road closures or conditions, natural disasters, acts of God or other reasons beyond its control. No refunds will be given for any delays or cancellations due to such conditions. Travel Insurance is highly recommended for any stay and may be purchased (Email hidden by Airbnb) 10. Homeowners Association: TurnKey cannot warrant the usability or condition of amenities provided through homeowner associations, including, but not limited to pools, hot tubs, club houses, tennis courts, golf facilities, and picnic & beach facilities. 11. Indemnity: Neither Owner nor TurnKey assumes any liability for loss, theft, damage or injury to Guest, his/her guests or other occupants in the Home. The Guest, for himself/herself, his/her heirs, assignors, executors and administrators, fully releases and discharges Owner and TurnKey from any and all claims, demands and causes of action by reason of any injury or whatever nature which has or have occurred, or may occur to the Guest, his/her guests or other occupants of the Home as a result of, or in connection with the occupancy of the Home and agrees to hold Owner and TurnKey free and harmless of any claim or suit arising therefrom. In any action concerning the rights, duties or liabilities of the parties to this Guest Agreement, or their principals, agents, successors or assignees the prevailing party shall be entitled to recover reasonable attorney fees and costs. 12. Unavailability: In the rare event the Home that that you have reserved is for sale, is sold or is otherwise unavailable for any reason as determined by TurnKey, then TurnKey, in our discretion, may provide Guest with a comparable home at no additional cost to the Guest or cancel and refund Guest's reservation. 13. Identification and Compliance: All guests are subject to our identification and risk screening process, which may require the Guest to provide personal, credit card and other information as determined by TurnKey prior to staying in the Home. We may cancel a reservation at any time if Guest fails to complete our Guest identification and risk screening process as determined in our discretion. TurnKey does not prefer, limit or discriminate because of race, color, religion, sex, handicap, familial status, or national origin. 14. Payment and Cancellations: We accept all major credit cards. For reservations made more than 30 days in advance, we only charge a deposit of 10% of the total reservation upon booking, with full payment due 30 days prior to check-in. For all reservations made within 30 days of check-in, we collect payment in full at the time of booking. All reservations which are made more than 10 days in advance are fully refundable if the guest cancels the reservation within 72 hours after the time of booking. After this cancellation period expires, all guest payments are non-refundable. 15. Other Terms and Conditions: Your booking is subject to the TurnKey Terms, Privacy Policy and this Guest Agreement which can be (Email hidden by Airbnb) If you would like to extend your reservation for additional dates, please call us (Phone number hidden by Airbnb) for availability and pricing. ---------------------------------------------------------------------------------------------- Residential Lease Agreement ---------------------------------------------------------------------------------------------- TurnKey believes in being good neighbors in our rental neighborhoods. We seek to comply with all applicable local regulations and homeowner association rules regarding rental terms, licenses, taxes, noise and parking. If you rent a TurnKey property for a period of 30 days or more, if this property requires a residential lease for a certain minimum rental term (as indicated by a TurnKey agent or in the property listing terms), or where a lease for a minimum rental term for this property is required by applicable laws, regulations, homeowner's association rules or TurnKey, then you agree to the required Residential Lease agreement provided to you prior to the start of your rental (and which can also be accessed via the link below prior to the start of your rental period) and the Residential Lease terms will apply and not the TurnKey Guest Agreement above. If you are electing to enter into a Tenant Agreement with other tenants regarding your Lease, then your Tenant Agreement with other tenants will also be provided for your rental prior to the start of your rental and can be accessed via the link below. (Please note that neither TurnKey nor the Landlord are parties to Tenant Agreements which are made by the agreement of Tenants only.) Prior to the beginning of your stay, we will email a copy of the applicable Residential Lease and/or Tenant Agreement to your email address. If you have any questions regarding the terms of the Residential Lease or Tenant Agreement or would like us to send you copies of your rental agreements, please contact us at (Phone number hidden by Airbnb) No rental of this property is accepted or final unless you agree to a residential lease with a minimum rental term and house rules if required to comply with the applicable local regulations or homeowners association rules, including providing such additional identification information which may be required from Tenant to comply with such regulations and rules as determined by TurnKey. By indicating your agreement online, accessing the rental for your rental period or using the Services, you agree to the terms of the Residential Lease in the substantially the forms provided below. If you elect to enter into a Tenant agreement, a form Tenant agreement is also provided below. Form of Residential Lease This Residential Lease (this "Lease") is made and entered into on [the Lease Start Date] (the "Effective Date"), by and between [Property Owner] ("Landlord") and each tenant on the signature page attached hereto (each, a "Tenant", and collectively, the "Tenants"), with respect to the real Property and improvements thereon located at [Property Address] (the "Premises"), and the fixtures, furnishings and equipment located within (collectively with the Premises, the "Property"). NOW, THEREFORE, for good and valuable consideration and the mutual promises and undertakings herein, and other good and valuable consideration, the sufficiency of which is acknowledged, the parties hereto hereby agree as follows: Demise of Property. Landlord hereby leases the Property to each Tenant, and each Tenant hereby leases the Property from Landlord upon the terms and conditions set forth herein. Term. The term of this Lease (the "Lease Term") will run from: [Lease Start Date] to [Lease End Date] Rent. The Rent for the Property for the Lease Term is [Lease Amount] which is due to Landlord for the Lease Term. Tenant Possessory Rights. All Tenants to this Lease have full possessory interest and right of enjoyment of the Property for the entire Term of the Lease, regardless of whether any any given Tenant exercises that possessory interest at any given time during the term of the Lease. It shall not constitute a default under this Lease for the Tenants to enter into their own separate agreement for the sharing of the Property, including agreed upon periods of occupancy, but such an agreement shall not relieve the Tenants of their obligations hereunder. Real Property Taxes. Landlord shall be responsible for the payment of all Real Property Taxes as the same become due and before delinquency. As used herein, Real Property Taxes shall mean all real Property taxes, assessments, levies, and other charges presently existing or subsequently imposed by any governmental or quasi-governmental authority having the direct or indirect power to tax and which are levied or assessed against the Property. Utilities. Landlord shall be responsible for the payment of all water, gas, electricity, or other public utilities used upon or furnished to the Property during the Lease Term. Notwithstanding the foregoing, each Tenant agrees to pay for optional services fees such as pool heating if agreed by Tenant in advance. Landlord Compliance with Laws. Landlord, at its cost and expense, shall comply with all requirements of all present and future laws, orders, ordinances, rules and regulations of Federal, State, County, Municipal and other authorities including any owner association governing the Property which shall impose any duty upon the Landlord with respect to the Property or the use, occupation, control or enjoyment thereof, the conduct of any business therein or the construction, alteration or demolition of any improvement located on the Property. Tenant Compliance with Laws, House Rules and Residential Use. The Tenants, on their part, shall comply with all requirements of all present and future laws, orders, ordinances, rules and regulations of Federal, State, County, Municipal and other authorities including any owner association governing the Tenant's use of the Property, occupation, control or enjoyment thereof. Tenant shall use the Premises for residential purposes only and for no other purposes without the prior written consent of Landlord. Each Tenant covenants and agrees that he/she shall not use, or suffer or permit any person or persons to use the Property or any part thereof for any use or purpose contrary to the provisions of the attached House Rules are incorporated herein by this reference, or any other reasonable rules and regulations which Landlord may make from time to time and provide to Tenant (the "House Rules") and each Tenant shall faithfully observe and comply with the House Rules. Landlord shall not be responsible to any Tenant for the nonperformance of any of such House Rules by or otherwise with respect to the acts or omissions of any Tenants or other occupants of the Property. Maintenance of Property. During the Term, Landlord shall keep and maintain the Property in good order and repair, and shall allow no nuisance to exist or be maintained therein, including without limitation, the grounds, sidewalks, roads, parking and landscaped areas thereof. The Tenants shall not be obligated to make any repairs or replacements of any kind to the Property and all such repairs or replacements shall be made in a timely fashion by Landlord at Landlord's sole cost. Notwithstanding the foregoing, if there is any damage or destruction to the Property due to the negligence or willful misconduct of a Tenant or any of his/her agents, invitees or Tenants, then such Tenant shall be responsible for any reasonable, applicable insurance deductible (which shall be payable to Landlord upon demand), and such Tenant shall reimburse Landlord for all costs and expenses incurred by Landlord to repair such damage or destruction. Insurance. Landlord shall, at its sole cost and expense, maintain at all times during the Term a policy of insurance in an amount required to cover the replacement cost of the Property or as otherwise required under Landlord's mortgage. In addition, Landlord shall maintain general liability insurance insuring Landlord against loss or other liability for personal and bodily injury to persons and/or damage to Property and/or death of any person and/or persons occurring in or about, or resulting from an occurrence in or about the Property. Assignment and Sublease. No Tenant may assign or sublease any interest in this Lease without the prior written consent of the Landlord. Default. Tenant failure to perform or fulfill any obligation under this Lease shall be a default curable upon 3 days' prior notice from Landlord. However, in the event that a Tenant, or any of his/her agents, guests or invitees, violate any laws or local ordinances, owner association rules or requirements, or breach the House Rules, Landlord in its discretion may immediately terminate the Lease and exercise the remedies granted under this Lease or applicable law. Indemnity. Each Tenant, with respect to such Tenant's use of the Property only, hereby assumes all risk of damage to Property or injury to persons in, upon or about the Property from any cause whatsoever (including, but not limited to, any personal injuries resulting from a slip and fall in, upon or about the Property) and agrees that Landlord, and Landlord's Property manager and agent, its shareholders, partners, and their respective officers, agents, servants, employees, and independent contractors shall not be liable for, and are hereby released from any responsibility for, any damage either to person or Property or resulting from the loss of use thereof, which damage is sustained by any person in, upon or about the Property or by such Tenant or by other persons claiming through such Tenant in, upon or about the Property. Should Landlord be named as a defendant in any suit brought against Landlord or any Tenant in connection with or arising out of such Tenant's occupancy of the Property, such Tenant shall pay to Landlord its costs and expenses incurred in such suit, including without limitation, its actual professional fees such as reasonable appraisers', accountants' and attorneys' fees. The provisions of this Section 13 shall survive the expiration or sooner termination of this Lease with respect to any claims or liability arising in connection with any event occurring prior to such expiration or termination. Arbitration. Any controversy, dispute, or claim of any nature arising out of, in connection with, or in relation to the interpretation, performance or breach of this Lease, including any claim based on contract, tort or statute, shall be determined by final and binding arbitration conducted before a single arbitrator in Austin, Texas and administered by JAMS, or if JAMS shall not then exist, by such other nationally recognized dispute resolution organization to which the parties hereto agree. Landlord's Property Manager and Agent. TurnKey Vacation Rentals, Inc. ("TurnKey") is landlord's Property manager and authorized agent, who will perform services for the Landlord and Tenant as provided in this Lease. Tenant agrees that TurnKey and its authorized agents may access the Property to fulfill the obligations or enforce the terms of this Lease, including the House Rules, as provided herein. Right of Inspection and Identification. Each Tenant agrees, during the Lease Term, to make the Property available to Landlord or Landlord's agents (specifically including TurnKey) for the purposes of inspection, making repairs or improvements, to supply agreed upon services or in case of emergency. No Tenant shall, without Landlord's prior written consent, alter any locks to the Property. All Tenants are subject to Landlord's identification and risk screening process, which may require the Tenant to provide personal, credit card and other information as determined by Landlord prior to the Effective Date. If the Tenant fails to complete this process in the timeframes requested by Landlord, Tenant will be in breach of this Lease. With respect to tenants, TurnKey does not prefer, limit or discriminate on the basis of race, color, religion, sex, handicap, familial status, or national origin. Holdover. If any Tenant holds over after the expiration of the Lease Term or fails to abide by the Tenant Agreement, such tenancy shall be from day-to-day only, and shall not constitute a renewal hereof or an extension for any further term. In such case, Tenant's share of the Rent shall be payable at a rate equal to two (2) times the Rent set forth in Section 3 above, plus the actual costs of re-accommodating future tenants that were scheduled to rent the Property. Such day-to-day tenancy shall be subject to every other applicable term, coven and agreement contained herein. Nothing contained in this Section 18 shall be construed as consent by Landlord to any holding over by any Tenant, and Landlord expressly reserves the right to require any Tenant to surrender possession of the Property to Landlord as provided in this Lease upon the expiration of the Lease Term or other termination of this Lease. If a Tenant fails to surrender the Property upon the termination or expiration of the Lease Term, in addition to any other liabilities to Landlord accruing therefrom, such Tenant shall protect, defend, indemnify and hold Landlord harmless from all loss, costs (including reasonable attorneys' fees) and liability resulting from such failure, including, without limiting the generality of the foregoing, any claims made by any other Tenant or future tenants founded upon such failure to surrender and any lost profits to Landlord resulting therefrom. Delay of Occupancy. If any Tenant is unable to occupy the leased premises on the Effective Date because of a prior tenant's holding over of the leased Premises or if the Premises are under repair or if they are otherwise unavailable or unfit for Tenant's occupancy as determined by Landlord, Landlord will not be liable to Tenant for such delay and this lease will remain enforceable. In the event of such a delay, the Tenant may request in writing that the Landlord extend the Effective Date to the date Tenant is able to occupy the Property, and the expiration of the Lease Term will also be extended by a like number of days, so that the length of this Lease remains unchanged. If any Tenant is unable to occupy the leased Premises after the Effective Date because of a prior tenant's holding over of the leased Premises, the Tenant denied possession may elect to terminate this lease by giving written notice to Landlord before the leased Premises become available to be occupied by Tenant, and Landlord will refund Tenant any amounts paid to Landlord by Tenant. Severability: If any part of this Lease shall be held unenforceable for any reason, the remainder of this Agreement shall continue in full force and effect. If any provision of this Lease is deemed invalid or unenforceable by any court of competent jurisdiction, and if limiting such provision would make the provision valid, then such provision shall be deemed to be construed as so limited. Entire Agreement and Conflicts: This Lease constitutes the entire agreement between the parties and supersedes any prior understanding or representation of any kind preceding the date of this Lease. There are no other promises, conditions, understandings or other agreements, whether oral or written, relating to the subject matter of this Lease. To the extent any of the provisions are found to be in conflict with other provisions in the Lease, the following will take precedence, in order: the Lease, the House Rules, TurnKey Terms of Service and Privacy Policy (Email hidden by Airbnb) The TurnKey Guest Agreement (Email hidden by Airbnb) will not apply to this Lease. Governing Law. This Lease Agreement shall be governed, construed and interpreted by, through and under the laws of the State of [Property State]. Tenant hereby waives any provisions of state, local or quasi-governmental authority applicable to the residential leasing of the Property which may be waived by tenants. All statutory residential lease provisions which may not be waived by a tenant are incorporated herein by this reference. Electronic Signature and Delivery; Counterparts. Landlord and the Tenants may execute signature pages to this Lease by online acceptance or e-mail, which copies shall be deemed to be an original executed signature page. This Lease may be executed in any number of counterparts, each of which shall be deemed an original and all of which counterparts together shall constitute one agreement with the same effect as if the parties had signed the same signature page. [Signatures to follow] House Rules Pursuant to the Lease, you agree to the following House Rules for your rental of the Property. If you have any questions regarding your Lease or use of the Property, please call the Landlord's property manager, TurnKey, at (Phone number hidden by Airbnb) . Policies: Please treat our Property with the care you would at your own property and abide by following policies: Behave as you would in any home you live in, with respect for property and neighbors. No parties, noise that can be heard beyond the Property lot line or in adjacent units, or any illegal activity shall take place at the Property. No pets are allowed unless you have paid a pet fee prior to your rental. Registered service animals are allowed when you provide proof of service animal registration upon request. No smoking is allowed in or around any Property. Please use common courtesy at the Property by keeping it clean, reporting any problems and taking garbage to the outside bins. Unless we otherwise provide in writing, you must be over the age of 25 for Properties with 3 or more bedrooms and over 21 for Properties with fewer than 3 bedrooms. 2. Pools, Beaches, Recreational Equipment of Any Kind: If the Home that you have reserved includes a pool or hot tub, or is on a beach, these can all be obviously dangerous. Tenants should observe and adhere to all rules and policies as posted at the Home and supervise all children at all times. Lifeguards are not provided. Decks and patios can be slippery when wet and can result in injury to anyone who is not careful. Tenant accepts and assumes all risks involved in or related to the use of a pool, hot tub, beach and deck/patio areas. Tenant accepts and assumes all risks involved in or related to any of the following recreational equipment of any kind, including but not limited to a beach or pool equipment, golf cart, bicycles, docks, boats, paddleboards or other floating devices, pool or ping pong tables, game or sports equipment. 3. Property Damage Waiver: Tenant will be offered an optional Damage Waiver that protects Tenant against unintended damage done to the Property. This is not insurance, and the Damage Waiver does not apply to intentional damage done by the Tenant or Tenant's guests, or excessive wear and tear due to parties, smoking, pets or otherwise, or additional cleaning charges due to stains or spills, or fines incurred by the police or HOA due to noise, excessive trash or parking, or damage over the purchased amounts of either $3,000 or $5,000. If Tenant does not wish to purchase this Damage Waiver, a security deposit of $ (Phone number hidden by Airbnb) , or greater depending on Property will be required before the Lease Effective Date. If a Property requires an additional security deposit, Landlord will explain this to Tenant in detail before executing the Lease. Tenant acknowledges that any damage or fines not covered by the Damage Waiver or above the amount of any security deposit can be charged to Tenant. The Damage Waiver can be purchased up to the Effective Date of your Lease. You do not have to purchase this Damage Waiver. 4. Excessive Wear and Tear, Noise and Occupancy: If excessive wear and tear is found on the Property (or Premises), or additional cleaning is necessary due to spills, trash left on site, stains to furniture, carpeting, linens, paint, wallpaper, or flooring, Tenant authorizes Landlord to charge Tenant for additional fees. Tenant will be provided a receipt for any additional fees incurred upon request or as required by local regulations. If at any time the Tenant exceeds the maximum number of occupants or if Landlord receives information about excessive noise or a violation of any laws, regulations, owner association rules, then, Landlord has the right to evict Tenant and all occupants immediately and to charge Tenant a minimum service fee of $250 with no refund for the balance of the remaining Lease. If any sign of smoking is discovered Tenant authorizes Landlord to charge Tenant an additional minimum $500 cleaning fee. Unless the Lease specifically allows, if any sign of any pet is discovered Tenant authorizes Landlord to charge Tenant an additional minimum $500 cleaning fee. Landlord will return any balance of a security deposit to Tenant, less any charges or amounts owed by Tenant, within fourteen (14) days after the end of the Lease Term or as otherwise required by local laws or regulations. 5. Maintenance and Access: We have the right to enter the Property to address maintenance and repair issues or violations of any House Rules. This is an associated risk of renting a single family residence or condo. If a maintenance issue occurs that significantly affects your rental, we reserve the right to refund at our discretion or offer to relocate you to another Property. 6. Phone and Internet: Unless otherwise specified, all properties are equipped with a high-speed Wi-Fi connection where service is available and Landlord will provide you with any required Wi-Fi passwords. Landlord does not provide a land line phone for the Property. 7. Furnished Property: The Property is a furnished rental that will include bedspreads, linens, blankets, pillows, towels, a fully equipped kitchen, TV and furnishings unless otherwise specified. A limited supply of paper products, bath and dish soap are also supplied, but will not be replaced if consumed during your Lease. 8. Weather and Other Unforeseen Events: Landlord does not accept liability for any inconveniences arising from any temporary defects or stoppage in supply of water, gas, electricity or plumbing, damage caused by weather/road conditions, natural disasters, acts of God or other reasons beyond Landlord's control. No refunds will be given for any delays or cancellations due to such conditions. 9. Homeowners Association: Landlord cannot warrant the usability or condition of amenities provided through Homeowner associations, including, but not limited to pools, hot tubs, club houses, tennis courts, golf facilities, and picnic & beach facilities. 10. Indemnity: Neither Landlord nor TurnKey assumes any liability for loss, theft, damage or injury to Tenant, Tenant's guests or other occupants in the Property. The Tenant, for himself/herself, his/her heirs, assignors, executors and administrators, fully releases and discharges us and the Landlord and TurnKey from any and all claims, demands and causes of action by reason of any injury or whatever nature which has or have occurred, or may occur to the Tenant, or any of Tenant's guests or other occupants of the Property as a result of, or in connection with the occupancy of the Property and agrees to hold Landlord and TurnKey free and harmless of any claim or suit arising therefrom. In any action concerning the rights, duties or liabilities of the parties to this Agreement, or their principals, agents, successors or assignees the prevailing party shall be entitled to recover reasonable attorney fees and costs. 11. Sale Contingency: In the event that the Property is sold, transferred, or otherwise unavailable for the rental period as determined by Landlord, then Landlord reserves the right to provide the Tenant with a comparable Property at no additional cost to the Tenant. Showings during occupancy are by appointment only at Tenant's prior approval. [Any specific local ordinances for this Property may be provided here.] Form of Tenant Agreement Each Tenant signing below acknowledges that they are a Tenant to that Residential Lease dated [Lease Effective Date] (the "Lease" and the "Effective Date", respectively) for [Property Address] (the "Property"). As proposed Tenants of the Property under the Lease, we wish to share the Lease costs among ourselves for the Lease Term prepare a schedule of the periods when we will stay at the Property. Therefore, we agree as among ourselves, that each Tenant will stay the Property on the days set forth below, and will contribute the amounts set forth below, towards the total Lease cost pursuant to this agreement (the "Agreement"). Accordingly, each Tenant under the Lease hereby agrees as follows: Capitalized terms used but not defined herein shall have the meaning given to them in the Lease. The Tenants collectively agree to share the Property as set forth in the occupancy schedule set forth below (the "Occupancy Schedule"). Each Tenant agrees to abide by the Occupancy Schedule and shall only access the Property during the dates allocated to such Tenant under the Occupancy Schedule (the "Occupancy Period"). Rent under the Lease is shared proportionally by each Tenant based on the amounts set forth in the Occupancy Schedule. Each Tenant shall be liable for damages under the Lease or this Agreement only for acts or omissions directly caused by such Tenant or his/her guests or invitees relating to such Tenant's Occupancy Period (or any Holdover period), and not for damages arising out of any acts or omissions by any other Tenant during any period outside of such Tenant's Occupancy Period (or any Holdover period). Each Tenant acknowledges that failure to adhere to the Agreement may result in significant economic harm to other Tenants. Each Tenant acknowledges that he/she will be liable for any loss, costs (including reasonable attorneys' fees) and liability incurred by any other Tenant or any future tenant of the Property resulting from such Tenant's failure to abide by the Agreement. Any dispute, claim or controversy arising out of or relating to this Agreement or the breach, termination, enforcement, interpretation or validity thereof, including the determination of the scope or applicability of this agreement to arbitrate, shall be determined by binding arbitration in Austin, Texas before one arbitrator. This Tenant Agreement may be executed in any number of counterparts, each of which shall be deemed an original and all of which counterparts together shall constitute one agreement with the same effect as if the parties hereto had signed the same signature page and will be effective as of the Effective Date.

All properties managed by TurnKey Vacation Rentals have on-site devices for the safety and security of guests and the home. Any attempt to turn off, damage, disrupt or remove these devices will lead to fines and/or eviction without a refund. This home has the following devices: Sound Decibel Monitor - does not record, monitors noise level, located in common areas throughout the home.
Nearby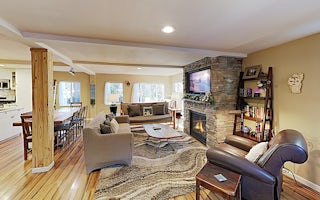 Kings Beach, California
• TurnKey Vacation Rentals verifies this home is professionally cleaned with products approved by the EPA for use against COVID-19, and o...
From $607/night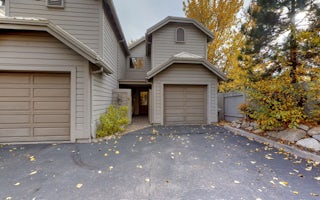 Kings Beach, California
Sandy beaches sit just outside your floor to ceiling windows and off the porch, waiting for you to make the most of them. As you head dow...
From $384/night
Kings Beach, California
Safely distance yourself socially and mentally while enjoying peace of mind with Big Bear Vacation's newly enhanced commitment to provide...
From $560/night
See more