Above It All
Big Bear, California
You will feel like you are truly "Above It All" when staying in our wonderful cabin, complete with all that you need for a relaxing vacation, plus some of the most relaxing views in Big Bear.
Enjoy the alpine environment and surrounding mountains from the deck while BBQ'ing or enjoying your morning coffee.

This simply appointed cabin offers all of the modern amenities such as a large flat-screen TV with cable and WiFi in the living room and has the rustic charm of a cabin that's been in the family for years.

Located on the north shore, not far from hiking trails, jeep trails, and Oktoberfest, you will be able to find an activity for any season in under a ten-minute drive.
Nearby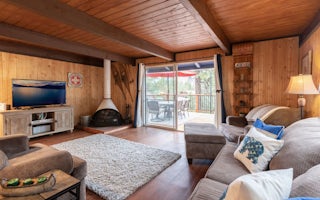 Big Bear, California
Located in a serene neighborhood that is under 2 miles from the convention center which holds great seasonal events such as Oktoberfest, ...
From $593/night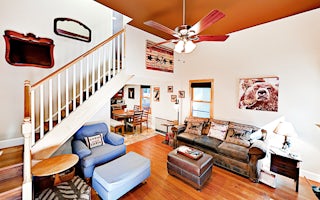 Big Bear, California
• TurnKey photo-verifies this home is professionally cleaned with products approved by the EPA for use against COVID-19. •Located within ...
From $181/night
Big Bear, California
This cabin is close to hiking trails, jeep trails and just a couple minutes drive to the shopping centers, ski resorts, lake, Oktoberfest...
From $523/night
See more