Beginner's Guide to Nordic Skiing
Have you been wanting to try the skinny skis? Now is the time! Here's everything you need to know to get started with Nordic skiing.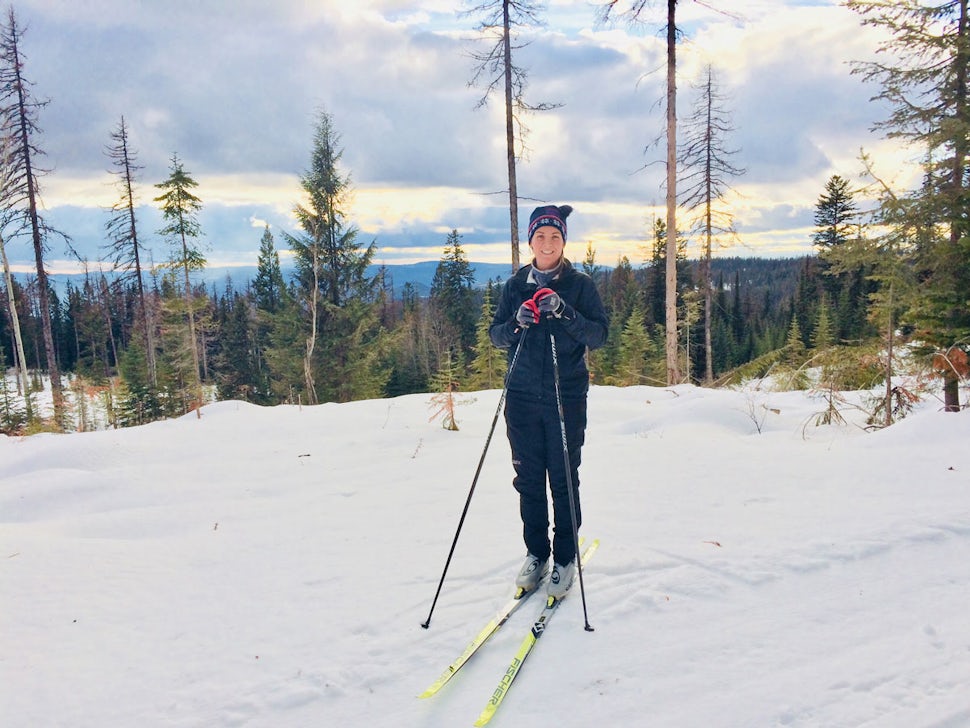 Nordic skiing is a lifetime sport that can be enjoyed by almost anyone, regardless of age, fitness, or ability level. Whether you strive to be a masters-level skier or are content to slowly stride along in the tracks, nordic skiing provides a great way to get outside during the cold winter months, have fun, and do something positive for both your physical and mental health.
In case you need more convincing, nordic gear and trail passes are a fraction of the price of an alpine setup, and with no crowded lift lines, nordic skiing is a COVID-friendly activity.
In my many years of experience racing, teaching, and coaching nordic skiing, I have noticed that a similar set of problems often plagues beginner skiers. So if you're new to the sport, there are a few things to think about that can be a huge help to ensure that you have a great time and want to keep doing it for many winters to come.
The first step is deciding which type of nordic skiing is right for you.
The two types of nordic skiing
There are two types of nordic or cross-country skiing: classic and skate. Classic, or diagonal stride, is what you probably picture when you think of nordic skiing, with your skis parallel in a track. Skate skiing uses a more side-to-side movement, similar to rollerblading or ice skating.
The general consensus is that classic skiing is easier to learn and harder to master, while skate skiing is harder to learn but easier to master. Skating is generally faster than classic skiing and is often considered more dynamic.
People with injuries or pain might start with classic skiing, as it's a bit easier to go slowly and take it easy on classic skis. Those who enjoy speed and more intense cardio might consider skate skiing.
Tips for getting started
Once you've decided which type of nordic skiing you'll try first, it's time to prepare. Things like dressing correctly, using the right gear, getting proper instruction, and setting your body up for success will all help you have a great time on the trails.
Dress in layers
Nordic skiing is not like other winter sports that require puffy jackets, bulky snow pants, and helmets. If you dress like you're headed for the alpine slopes, you will likely regret it. Big, bulky clothing is just going to get in your way and make you overheat, even on a cold day.
Nordic skiing is a cardio activity that requires using every part of your body. Your blood will start pumping rather quickly, especially when you're learning and aren't yet moving efficiently. Because of this, dressing in layers is key.
A general rule of thumb is to dress like you would if you were going for a run during winter. Light, breathable layers are the name of the game. Start with a base layer of a thermal shirt and long underwear. Add a pair of tights or Nordic ski pants with a tapered leg and a lightweight jacket. If it's precipitating or extra chilly, a water-repellant shell makes a great addition on top.
If you're headed out for a long ski, you can bring a small backpack to put extra layers in if you get too warm. You'll also want warm socks, a hat, non-bulky gloves that will fit in your pole straps, and sunglasses to protect your eyes from the glare coming off the snow.
There's nothing worse than being uncomfortable in your clothes, too hot, or too cold. Dressing in layers helps solve all these potential problems so you can focus on having fun on your skinny skis.
Use gear that fits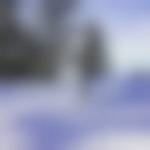 Now that you're dressed for success, it's time to think about skis, boots, and poles. Don't just grab whatever skis are in the dusty garage and go for it. If your skis are the wrong size, you're going to have a difficult time.
You also need to make sure you have the right gear for the type of skiing you're doing. Classic skis are longer than skate skis and have a kick zone or wax pocket to grip the snow. Skate poles are longer than classic poles, and even the boots have key differences. However, combi boots that can be used for either classic or skate are a great purchase for beginners.
Your skis should be sized by weight. If they're too short and soft, you won't be able to move. If they're too stiff or long, you won't be able to keep your feet under you. If you want to buy your own, any good nordic ski shop will size your gear for you. If you prefer to rent while you get acclimated to the sport, the staff at the nordic center will do the same. Take note of what size gear works for you so you have that information for future purchases.
When it comes to boots, you might need to try several different brands until you find one that's the most comfortable for your foot. You're probably not going to have a very good time skiing if your feet are hurting, so finding comfortable boots should be a priority. Your ski boots should fit like a running shoe - snug but comfortable.
Fuel up
Since nordic skiing is a full body activity, it's important to give your body what it needs to succeed. That means plenty of water ahead of time, and some snacks for the trail. Protein or granola bars make great, packable trail snacks.
Dehydration can come quickly, especially if you're skiing at altitude, so it's also a good idea to bring a drink belt or water bottle with you so you can replenish while you're skiing.
Take a lesson
Taking a lesson early is one of the best things you can do for yourself when you're getting into nordic skiing. When you go out on your own, it's easy to develop bad habits that then become hard to kick. A lesson gives you important basic concepts to think about from day one. You can then take these concepts out on the trail with you when you ski solo.
Learning things like the proper way to get up once you've fallen down, or how to safely use your poles are very useful things to know right from the get-go. You might learn techniques for working on your balance and getting comfortable in a good athletic stance. You might learn how to take corners at high speed or practice skiing downhill on one foot. These things will serve you well whether you ski once a month or every single day.
Final thoughts
Nordic skiing is a really fun and accessible lifetime sport. What better way to enjoy winter than getting fresh air and playing in the snow? With the proper simple preparations, like using the right clothing and gear and learning from an expert, all you have to do now is grab a trail map and go have fun.
We want to acknowledge and thank the past, present, and future generations of all Native Nations and Indigenous Peoples whose ancestral lands we travel, explore, and play on. Always practice Leave No Trace ethics on your adventures and follow local regulations. Please explore responsibly!
Do you love the outdoors?
Yep, us too. That's why we send you the best local adventures, stories, and expert advice, right to your inbox.