15 U.S. Cities with Black History Sites You Must See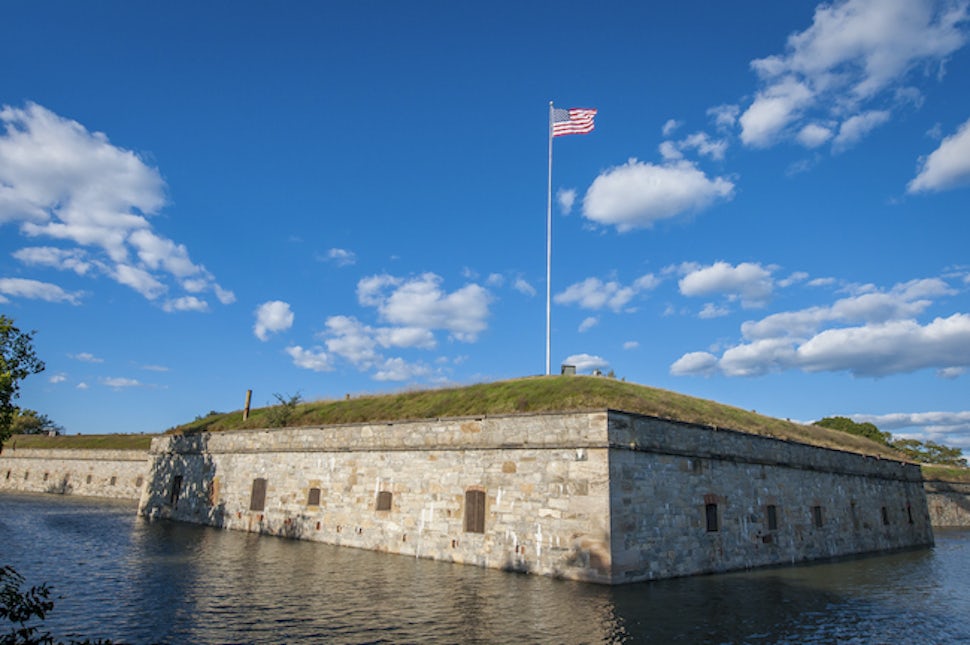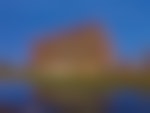 There are so many Black history sites across the country that commemorate important moments in not only Black history but American history. Many of these sites celebrate the awesome achievements of Black Americans while others honor the lives of so many who were unjustly taken from us.
In fact, Moon Travel Guides has released the U.S. Civil Rights Trail guidebook, authored by Deborah D. Douglas, that highlights the entire Civil Rights Trail that spans throughout the south from Little Rock, Arkansas to Washington D.C.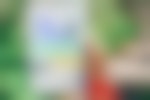 The major destinations highlighted in the Moon U.S. Civil Rights Trail guidebook include Charleston, Atlanta, Selma, Montgomery, Birmingham, Jackson, The Delta, Little Rock, Memphis, Nashville, Greensboro, Raleigh, Durham, Richmond, Farmville, and Washington D.C. along with high-level map of the entire trail and individual maps for each location.
What I love about the Moon U.S. Civil Rights Trail guidebook is that it provides detailed itineraries and Black history sites, food recommendations, hotel info, and transportation info for each of the destinations. It also provides the top 10 sites across the trail for quick reference and suggested multi-destination itineraries.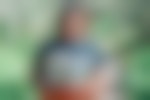 It reads almost like a textbook because it also contains facts about notable people of the movement in that destination. It also includes suggestions for engaging with local communities by supporting Black-owned businesses and seeking out activist groups.
Even if you're not ready to plan a trip just yet, this guidebook is a great way to learn more about the many places of importance in the journey to freedom and equality and a tangible way for all of us to connect with this important history.
Thank you to Moon Travel Guides for providing me with a copy of the Moon U.S. Civil Rights Trail book.
HERE ARE SOME OF MY RECOMMENDATIONS OF TRAVEL DESTINATIONS WHERE YOU CAN VISIT BLACK HISTORY SITES IN THE U.S. YEAR-ROUND.
*Please check with any of the locations mentioned to confirm whether they are open and any safety guidelines or Covid-19 precautions being taken.
1. Washington D.C.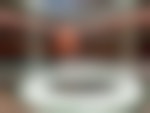 NMAAHC (National Museum of African American History and Culture) -The National Museum of African American History and Culture is the only national museum devoted exclusively to the documentation of African American life, history, and culture. To date, the Museum has collected more than 36,000 artifacts and nearly 100,000 individuals have become charter members. Though admission is free, you'll need to plan your visit in advance to get passes for a designated time to visit.
The museum is offering virtual tours and exhibits that can be viewed at any time even if you aren't able to visit the museum.
2. Hampton, VA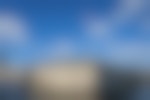 Visit Hampton, VA to experience numerous Black history sites that shaped America on the 400 Years Forward tour.
Aberdeen Gardens – Historic landmark celebrating the historic neighborhood built for and by African-Americans in 1935 as part of Franklin D. Roosevelt's New Deal program.
Fort Monroe – Location of the arrival of the first enslaved Africans to English North America in 1619 and home of the largest stone fort ever built in the United States. It's also the site where the first runaway enslaved Black men were granted sanctuary in 1861 under the Contraband of War decision. Virtual tours are also offered at this location.
Emancipation Oak – Designated as one of the greatest trees in the world, this 98-foot wide oak tree is the site of the first Southern reading of President Lincoln's Emancipation Proclamation. Emancipation Oak is located on the historic HBCU Hampton University campus.
Hampton History Museum – A museum dedicated to showcasing the contributions of African Americans to Hampton's rich history.
3. Atlanta, GA
Martin Luther King Jr. National Historic Site – There are so many neat things to see at the MLK National Historic Site. My son really enjoyed seeing the relics in the King Center.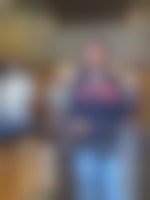 Center for Civil and Human Rights – Educating visitors on the bridge between the American Civil Rights Movement and the contemporary struggle for Human Rights around the world. The museum features the King Jr. Collection and more exhibits on global and American civil rights.
4. CINCINNATI, OH
National Underground Railroad Freedom Center – The mission of the National Underground Railroad Freedom Center is to reveal stories of freedom's heroes, from the era of the Underground Railroad to contemporary times, challenging and inspiring everyone to take courageous steps of freedom today. It serves to inspire modern abolition by connecting the lessons of the Underground Railroad with today's freedom fighters.
5. SAN DIEGO, CA
African Museum Casa del Ray Moro – This is a very unique museum in the heart of San Diego's historic old town. They showcase ancient, colonial, and contemporary periods of African History, on the African continent and throughout the African Diaspora. There is also a special focus on African-Spanish, African-Mexican, and African-American heritage.
6. SAVANNAH, GA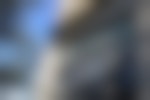 Ralph Mark Gilbert Civil Rights Museum – Set in the original site of one of the first black owned banks in Georgia, the museum chronicles the civil rights struggle of Georgia's oldest African-American community from slavery to the present. Three floors of historic photographic and interactive exhibits provide a glimpse of what life was like during the civil rights struggle in Savannah and in Georgia. My son and I visited on a trip to Savannah/Tybee Island.
Pinpoint Heritage Museum in Savannah, GA – For nearly one hundred years, Pin Point was isolated and self-sustained, a Gullah/Geechee enclave founded by first-generation freedmen where life was deeply connected to the water. Today, the factory has been reopened as Pin Point Heritage Museum, celebrating the life, work and history of this Gullah/Geechee community that calls Pin Point home.
7. HILTON HEAD ISLAND, SC
Gullah Heritage Trail Tour in Hilton Head Island, SC – Fourth generation Gullah family members bring history to life with this fascinating tour through traditional Gullah neighborhoods and 'off the beaten path' historic sites. During the month of February there is also a Gullah Celebration with various events throughout the month.
8. PHILADELPHIA, PA
African American Museum – The African American Museum in Philadelphia is the first institution built by a major United States city to house and interpret the life and work of African Americans. AAMP's exhibitions promote their mission to interpret art, history and culture. They inspire, educate, promote dialogue, and bring together community.
9. MACON, GA
Tubman Museum – The Tubman Museum is one of the largest museums in the nation dedicated to educating people about the Art, History, and Culture of African Americans.
10. ST. AUGUSTINE, FL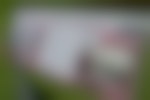 Fort Mose State Park – This Florida Black history site is an interactive museum that tells the complete story of the first legally sanctioned free African settlement in what would become the United States. Although there are no remains of the earth and wooden structures, visitors can still view the land where the settlement once stood. In the summer months, there is a reenactment of the Battle of Bloody Mose. (See more things to do in St. Augustine here!)
11. MEMPHIS, TN
National Civil Rights Museum at the Lorraine Hotel – This is the site where Dr. Martin Luther King, Jr. was assassinated and now home to a museum with 260 artifacts, more than 40 new films, oral histories, interactive media and external listening posts that guide visitors through five centuries of history.
Memphis is also home to the Stax Museum of America Soul Music.
12. ST. PETERSBURG, FL
Dr. Carter G Woodson African American History Museum – A museum in South St. Pete dedicated to preserving the history of African Americans in the St. Petersburg community and throughout the African Diaspora.
It's also home to the Black Lives Matter mural.
13. GREENSBORO, NC
International Civil Rights Center and Museum – This museum is on the site that commemorates the Feb. 1, 1960, Woolworth sit-ins at a whites-only lunch counter in Greensboro, by the N.C. A&T Four students.
14. DETROIT, MI
Motown Museum – Located in the original headquarters, Hitsville USA, and music recording studio for Motown Records, the Museum is dedicated to telling and preserving the history of Motown Records and its global impact on the music industry. Visitors will see authentic company artifacts, photographs, costumes, and other memorabilia.
15. MONTGOMERY, AL
National Memorial for Peace and Justice and the Legacy Museum – From Equal Justice Initiative, "The National Memorial for Peace and Justice, which opened to the public on April 26, 2018, is the nation's first memorial dedicated to the legacy of enslaved Black people, people terrorized by lynching, African Americans humiliated by racial segregation and Jim Crow, and people of color burdened with contemporary presumptions of guilt and police violence."
This museum explores the history of racial inequality and its relationship to a range of contemporary issues from mass incarceration to police violence.
It is impactful but can also evoke very strong emotions so you will want to be prepared to decompress after your visit.
BONUS: NEW YORK CITY
MOFAD has an exhibit dedicated to the African American legacy of food throughout American history. The museum helps visitors trace the people, food, and culinary knowledge from Africa to the Americas and across the US.
While Black History Month is a great time to reflect on the accomplishments from the past and present, it can and should be celebrated year-round. I hope you'll make it a point to learn a little bit more about black achievement and black contributions to the world by researching and learning more about these Black history sites.
This story originally appeared on Outdoorsydiva.com. Visit Lauren's website and follow her on theoutbound and Instagram (@outdoorsydiva) for more amazing content.
We want to acknowledge and thank the past, present, and future generations of all Native Nations and Indigenous Peoples whose ancestral lands we travel, explore, and play on. Always practice Leave No Trace ethics on your adventures and follow local regulations. Please explore responsibly!
Do you love the outdoors?
Yep, us too. That's why we send you the best local adventures, stories, and expert advice, right to your inbox.