Adventures in Ft. Lauderdale
Yacht Capital of the World. Venice of America. Beach Diving Capital of the US. And the Shipwreck Capital of America.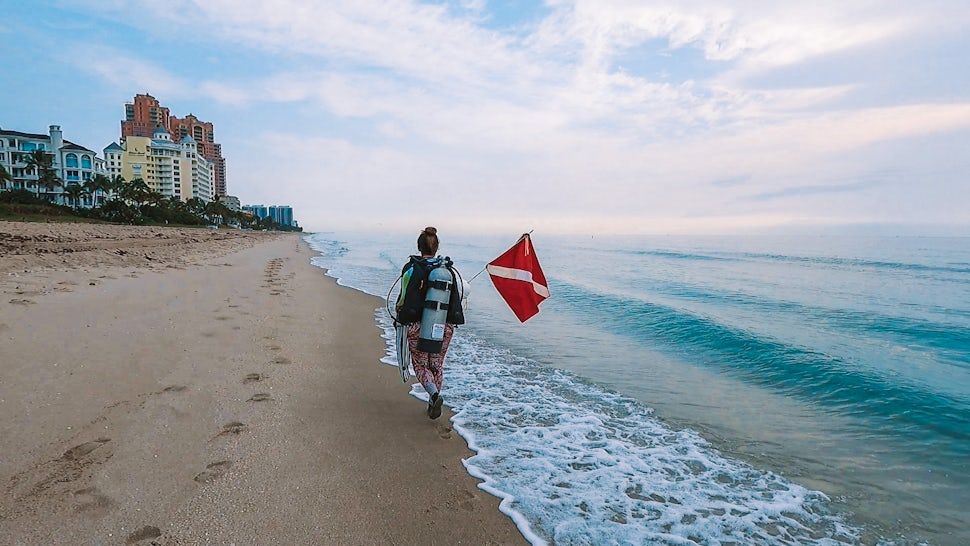 The city of Fort Lauderdale goes by many names. But as for me? I like to call it home.

It wasn't always that way though. It took me a minute to get up here. Originally, I was born in Colombia, grew up in Miami, headed off to Gainesville (Go Gators!), and returned to South Florida by way of the Florida Keys and finally to Fort Lauderdale.

So yes, I might know a thing or two about the state of Florida. But when all is said and done, where I am today, Fort Lauderdale, is my favorite destination.
Ocean Lovers Love South Florida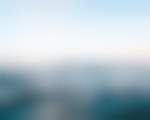 Sure, Florida has some remarkable sights in the center of the state. But c'mon, you simply CAN'T beat the ocean. I mean, why else do people really come here? And South Florida, Fort Lauderdale specifically, may just be the best this great state has to offer to TRULY enjoy the ocean.
And at first glance, it may not make sense. The skyscrapers, dive bars and beachfront resorts, where exactly is all this outdoor adventure? Well, it's hidden. But hidden in plain sight. And I'm here to show you how to find it!
Best Outdoor Activities in Fort Lauderdale
In order to truly enjoy the outdoors in Fort Lauderdale you have to be in, on or around the water. No ifs, ands, or buts about it. Honestly, I've spent more time underwater exploring coral reefs than walking down Las Olas Blvd. After all, as a scuba instructor, marine scientist and avid ocean explorer - the water is always calling my name.
And the same goes for you. If you're an ocean lover, outdoor enthusiast, or anything resembling the sorts, here's the 5 BEST outdoor activities you can find in Fort Lauderdale.
Scuba Diving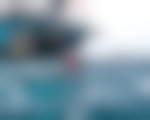 Now, I did mention I was a Scuba Instructor, right? So I may be a bit biased here. So with that said, my favorite outdoor activity in town is, well, scuba diving of course!
FACT: South Florida (and the Florida Keys) is home to the third longest barrier reef system in the world. It's called the Florida Reef Tract and here in Fort Lauderdale, it gets extremely close to shore making it an epic destination for some stateside Scuba Diving adventures!
Best Diving in Fort Lauderdale
Shipwrecks
You may be shocked to hear that the Greater Fort Lauderdale area is home to 76 shipwrecks and counting - with most of them being within recreational dive limits.
And before you jump to conclusions, no, they're not all actual shipwrecks. Most were put here by the Broward County Artificial Reef Program - an environmental project aimed at preserving our delicate underwater ecosystems! The ship sinks. Coral grows. Fish move in. Voila! Coral reef saved!
Notable Shipwrecks: Tenneco Towers, Hog Heaven, Fort Lauderdale Wreck Trek (three wrecks, one dive!), and Mercedes.
Coral Reefs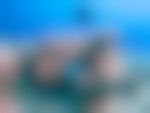 MORE FACTS: the Florida Reef Tract is the only natural coral reef found in the United States. Specifically, Fort Lauderdale's section of the reef tract is unique in its layout featuring three distinctive tiers:
the Inner Reef, ranges from 10-20 feet in depth. Most of these sites can be reached from shore.
the Middle Reef, ranges from 20-40 feet in depth and is frequently visited by local dive charters on the second dive of the day.
the Outer Reef, ranges from 50-100+ feet in depth and is my personal favorite! It's my go to spot to hunt lionfish- a highly invasive and incredibly tasty reef fish.
Notable Coral Reef Dive Sites: Hammerhead Reef, Barracuda Reef, Oakland Ridges, Fisher's Pedestal.
Beach Dives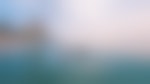 The Inner Reef gets so close to the beach, you can literally swim to it. This makes for some unique experiences as you explore the underwater world a few steps from shore.
Notable Beach Dives: Lauderdale-by-the-Sea, Vista Park Reef and Yankee Clipper Reef.
___________________________________________________________________________
SIDEBAR:
While diving in Fort Lauderdale, you might notice an interesting feature peppered throughout the reefs and wrecks: tires. In the 1970s, environmental disaster struck the area when a failed artificial reef was deployed.
In hopes of stimulating coral growth, 2 million car tires were dumped offshore creating "Osborne Reef". Turns out, tires aren't conducive to coral growth, and the thin metal wiring holding them together rusted and broke! Decades and hurricanes later, the tires are scattered all throughout the area- talk about a science experiment gone wrong.
__________________________________________________________________________
Getting Scuba Certified in Fort Lauderdale: Dive Shops and Charters
With so much to see, in such a favorable location, Fort Lauderdale is the perfect place to try Scuba diving for the first time. Just contact one of the shops below to get certified OR to hop on a dive charter if you're already certified.
Snorkeling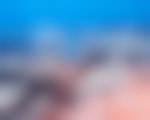 I get it. Scuba diving may not be your thing. After all, the sport can be intimidating with all those gizmos, gadgets, and a generous price tag. That's why many visitors in Fort Lauderdale choose to go snorkeling instead!
Why? With the shallow coral reef, snorkelers can take in the sights of the ocean floor from the right from the surface. It's a great family-friendly activity that doesn't break the bank!! No special certifications or skills required (although, the ability to swim is a must). Just grab mask, fins, snorkel, and a dive flag!
Some of my favorite snorkel sites are:
Kayaking / Paddling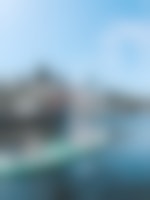 As the Venice of America, Fort Lauderdale has over 300 miles of navigable waterways. These range from rivers, canals, creeks and the infamous Intracoastal Waterway.
For me, when I'm not scuba diving or snorkeling, you can usually find me paddling along one of these waterways. Some of my favorite routes include:
Canals of Las Olas Isles
These canals wind through some of the most extravagant neighborhoods in South Florida. Paddle along rows of catamarans, sailboats and mega yachts with a backdrop of multi-million dollar mansions. And if you launch from Victoria Park, you might even pass through some hidden mangrove channels.
For kayak or Paddleboard rentals, check out Blue Moon Outdoor Adventures in George English Park or SUP PUP in Victoria Park.
PRO TIP: a lot of trash accumulates in these waterways during high tide. Bring a trash bag or bucket to do your part in keeping our ocean clean!
New River Through Downtown
The New River runs right through downtown Fort Lauderdale and is one of the cooler locations around. No, it's not very "natural" but it's a unique paddle trip, without a doubt. Just watch out for all the boat traffic!
There's a great night glow paddle tour on AirBnB Experience that travels this route.
Wilton Manors Loop
A 12-mile loop for the truly adventurous. This trek encircles the city of Wilton Manors and includes brackish water with hidden mangrove channels, tucked away coves for manatees and safe havens for rare birds.
Sunrise Paddleboards rents any equipment you'd need just outside the loop.
Other Nearby Kayak / Paddleboard Places to Consider
West Lake Park: explore the largest protected mangrove forests in Broward County
Dr. Von D. Mizell-Eula Johnson State Park: Rent kayaks to venture through the hidden Whiskey Creek.
Deerfield Island Park: Just 12 miles north of Fort Lauderdale is the lowly city of Deerfield Beach. Accompanied with nature trails of an ancient island hammock with the waterway completely encircle the park - a perfect spot for some paddling adventures.
Other Outdoor Activities in Fort Lauderdale
Freediving / Spearfishing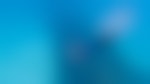 It's only natural for freediving / spearfishing to thrive here. With all those shipwrecks and coral reef, scuba divers aren't the only ones having fun.
If you're up for the challenge, one of the best Freediving instructors in the world owns a shop in the area.
Hiking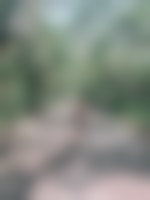 No, this isn't Colorado. And no, it's not even North Florida. But for some beautiful nature trails to soak up some different ecosystems, head to Anna Kolb Nature Center to wander through mangrove forests or Hugh Taylor Birch State Park to explore thick tropical hammocks.
Cycling
Cycling the A1A on a lazy Sunday afternoon is a great way to enjoy some sun in Fort Lauderdale. Broward BCycles are spread throughout the county and can be rented via your phone. The coolest part? You can ride them anywhere and drop them off at any BCycle station you end up at.
My favorite spots to cycle are Lauderdale-by-the-Sea, Hugh Taylor Birch State Park, Las Olas Boulevard from downtown to the beach, the Hollywood Broadwalk, and the Fort Lauderdale Riverwalk.
Boating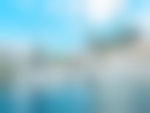 You don't need to be a Captain to enjoy the water. Or even a snorkeler, scuba diver, or paddler! No. In the Venice of America, anyone can enjoy the water!
Some options to get on the water:

Explore History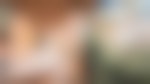 The historic Bonnet House is one of the oldest buildings in Fort Lauderdale. The beautiful grounds are well preserved and the home features some stunning scenery. It's a great place to explore for a few hours, get some exercise and learn some South Florida history!
Visit the Everglades
Ever see an alligator up close? Well, the Everglades are home to an estimated 200,000 of them. It's a short drive away, but Shark Valley in Everglades National Park is within striking distance to see some gators and appreciate South Florida nature.
My Favorite Places to Hang Out
We all need some R&R - the ocean can be draining to your energy. When I'm not on the water, you can find me at one of my favorite hang out spots.
When I'm craving tacos
Authentic Mexican street food tacos right here in South Florida: Tacos El Papi & Blanca's Bakery in Oakland Park slings up the best tacos I've ever had. Period.
On the weekends, Papi sets up his food stand and cooks the best Mexican food to the sweet sounds of your favorite salsa tune. By the end of your meal, you won't be able to tell if you're in Fort Lauderdale or Mexico City.
On a beach day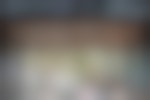 Hugh Taylor Birch State Park provides a reprieve from the crowds and the cheapest beach parking in the city ($6 for the day). Oh, and the cold drinks at their restaurant, Park & Ocean, are a nice addition to the day.
For brunch on the weekends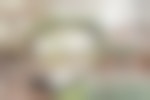 For avid brunch-goers like me, Louie Bossi's on Las Olas Boulevard in downtown Fort Lauderdale is a must. Their back patio is a bustling, yet comfortable, atmosphere that'll have you throwing back bottomless mimosas faster than you should.
For good Latin food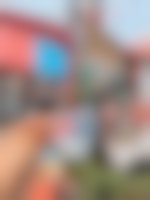 925 Nuevo's Cubano's near downtown is an authentic Cuban street side restaurant resembling the streets of Havana. Come here for a fantastic Cuban lunch and on the weekends enjoy live salsa and bachata music during your meal! For my coffee aficionados- make sure to try a colada. While most America may run on Dunkin, South Florida runs on cuban espresso.
To enjoy a local brew
Funky Buddha is Florida's largest brewery with some great food and tasty beer. Their Hop Gun IPA and world famous Floridian are a must.
Where to stay in Fort Lauderdale
There are two distinct sections of Fort Lauderdale, the beach and downtown. Which one you stay in is entirely based on your preference. Are you a beach-goer? Or do you like the city lights more?
Stay on the Beach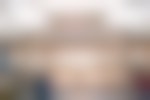 If you want to be close to sand, sun and salt, stay on the beach. The beachfront promenade in Fort Lauderdale Beach features popular hotel brands like the Hilton, Marriott, Westin and Ritz Carlton.
For those inclined for a more personable experience, find a private condo or apartment on AirBnB or VRBO.
Popular Neighborhoods to Stay In: Fort Lauderdale Beach, Lauderdale-by-the-Sea, Hollywood Beach and Deerfield Beach
Stay Downtown
If you're more inclined to party late into the night, enjoy some fine dining, or just like the feel of a big city, then I recommend staying downtown.
Private apartments are easily found on AirBnB or you can choose to book a popular brand of hotel.
Popular Areas to Stay In: Flagler Village, Victoria Park and Las Olas Boulevard.
When to Come to Fort Lauderdale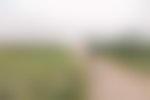 Unlike other parts of Florida, Fort Lauderdale is warm year-round with a sub-tropical climate. The Gulf Stream keeps the water above 72' so if you're diving, snorkeling, or paddling, temperature shouldn't be a problem.
For a full experience, I recommend visiting for at least 3 days, with a max of a week to FULLY enjoy everything the city (and surrounding areas) have to offer.
Fort Lauderdale: More than a City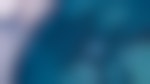 On the surface, Fort Lauderdale may look like any other city. Bars, restaurants, clubs and parks. And sure, those are all here. But below the waves we have an immense amount of hidden nature. It's a place where a city dweller can escape to the wild. It's a place where you can go for a beach dive along a barrier reef in the morning and catch a sunset over the Everglades by evening. There are only so many places in the world like this that exist.
So let's cherish it. Protect it. And enjoy it. So come along and visit Fort Lauderdale on your next Florida vacation. And who knows? You might just see me out on the water too!
We want to acknowledge and thank the past, present, and future generations of all Native Nations and Indigenous Peoples whose ancestral lands we travel, explore, and play on. Always practice Leave No Trace ethics on your adventures and follow local regulations. Please explore responsibly!
Do you love the outdoors?
Yep, us too. That's why we send you the best local adventures, stories, and expert advice, right to your inbox.