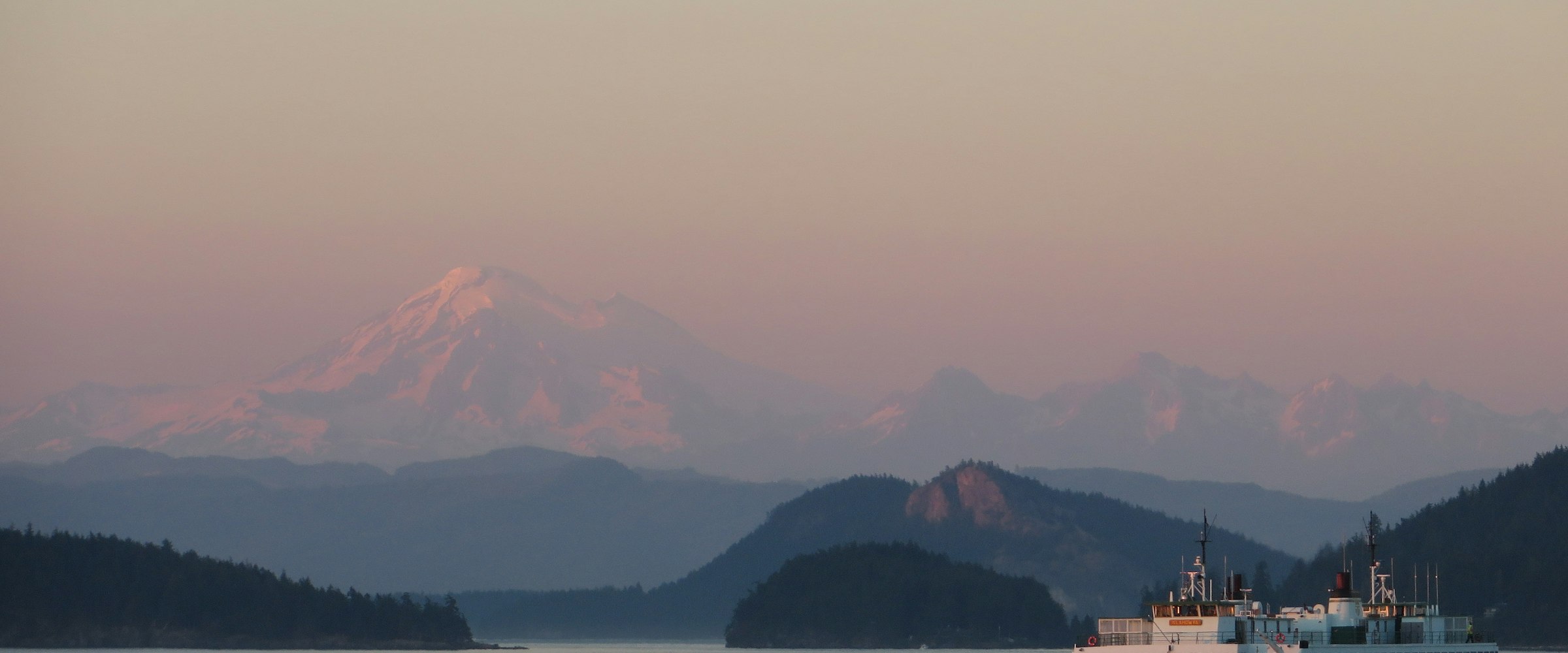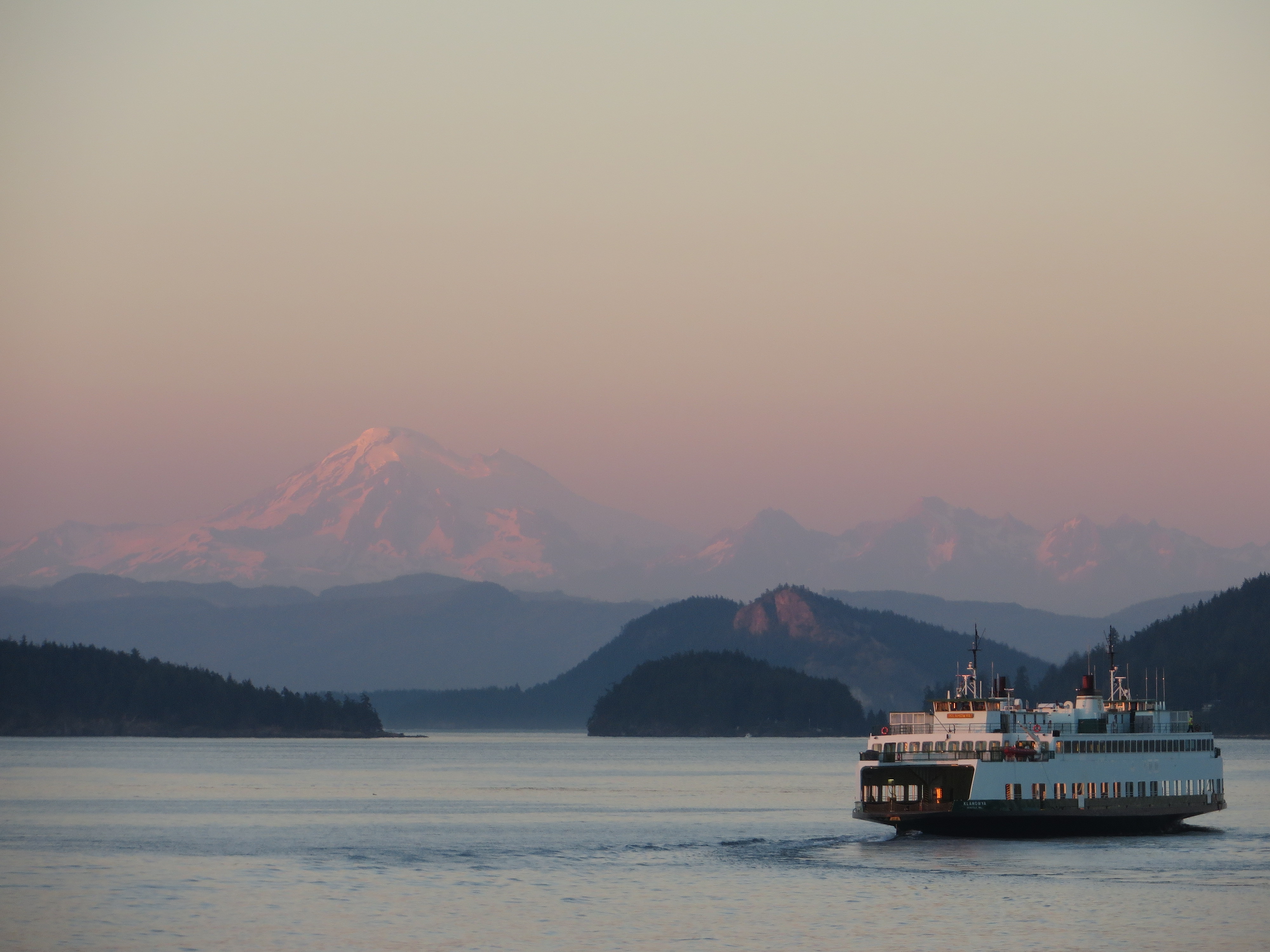 Only a couple of hours from Seattle, The San Juan Islands offer a superb respite from city life. This marvelous collection of isles rising from the sparkling Puget Sound is, hands down, my favorite weekend getaway in Washington. Each island exudes its own unique personality and offers endless opportunities for fun: hiking, birding, discovering history, whale watching, kayaking, wining and dining, and so much more!  I could go on and on about the adventures I've had there: kayaking from Lopez Islands to camp on tiny Jones Island, visiting San Juan Island Historical Park, exploring the sparsely populated Shaw Islands, relaxing in the tranquil waters at Doe Bay. But on this particularly extraordinary weekend, the islands decided to put on a show.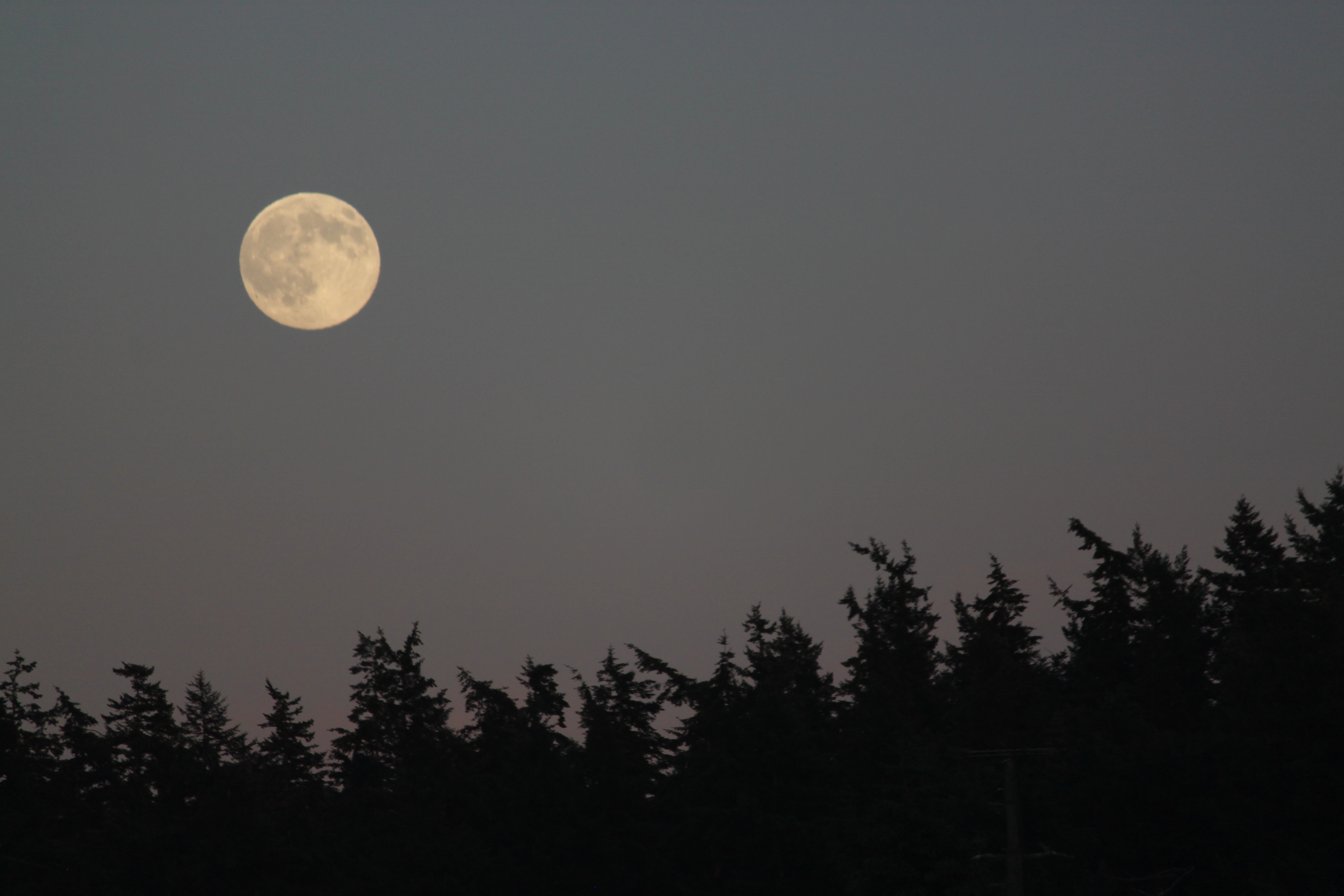 The last ferry out of Anacortes to the islands on that Friday night led my buddy, Jenny, and I on a magical ride toward the setting sun while the lunar phenomena known as "super moon" simultaneously rose behind us. As we docked at Friday Harbor on San Juan Island, there was just enough light to see a couple harbor seals frolicking in the water near the docks. We headed straight to our digs for the night at The Wayfarers Rest (a budget friendly hostel less than a mile from the ferry terminal). 
We woke up early to chase our #1 goal of the day: spotting whales from the western shores of the island. Grabbing some pastries and coffee from Cafe Demeter, we headed for Lime Kiln State Park, one of the best places in the world to see Orca whales from shore. We settled in just after sunrise with my three B's of morning whale watching: Breakfast, Binoculars, and a Book (we were in it for the long haul). In the first hour or so we saw several harbor seals and a very shy Californian sea lion, but no whales. Then, just as we were about to head out, wait!  We spotted the tell-tail spurt of water in the distance! Over the next 30 minutes nearly 20 Orca whales swam past us as we watched from the shore. One came within 40 feet of us. I'm not ashamed to say I shed a few tears in awe of those beautiful creatures.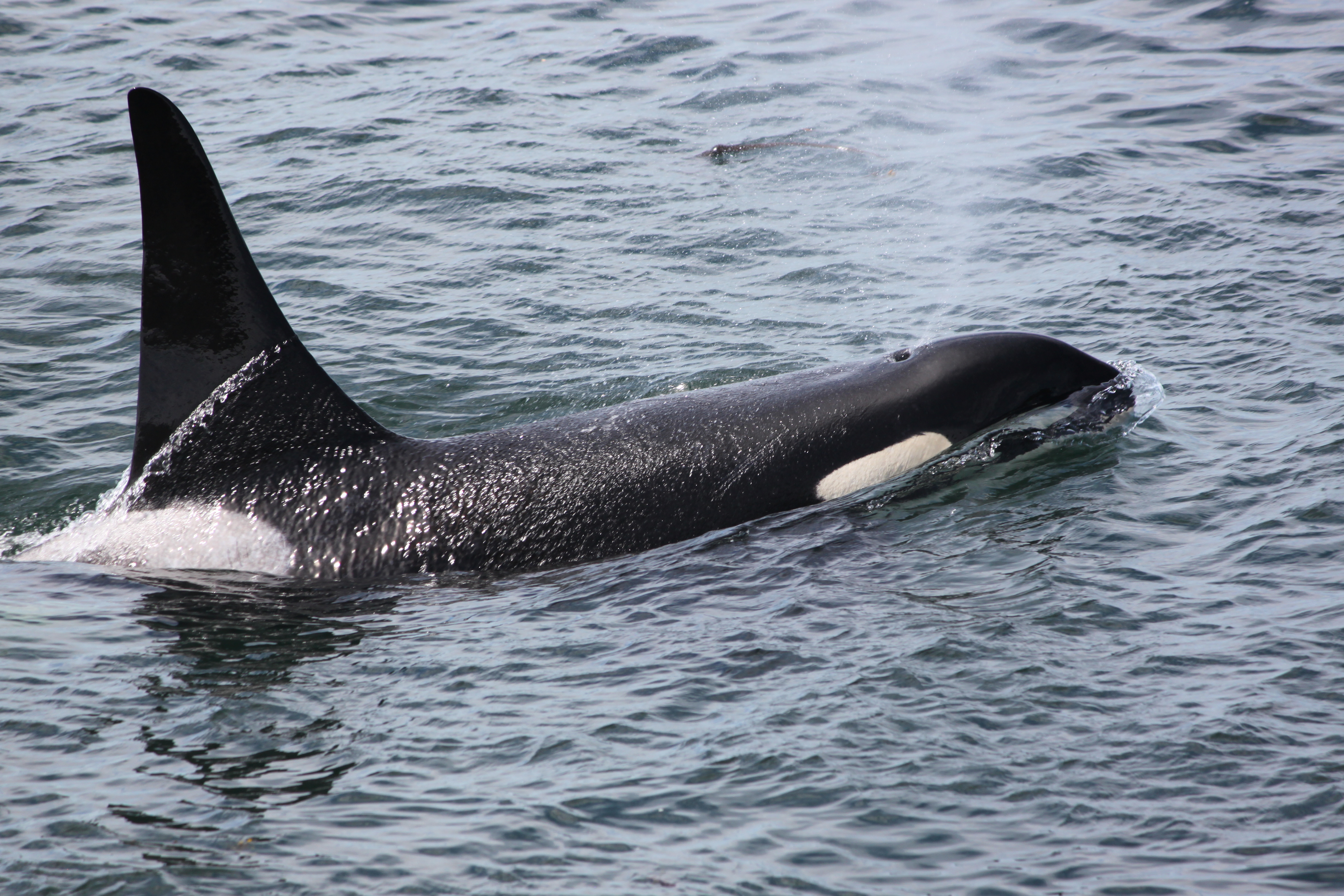 After our whale encounter, I figured the rest of our trip would pale in comparison. But heck, it was barely 10AM and we were just getting started! We headed northbound to the small village of Roche Harbor. We ate lunch in this quaint seaside hamlet overlooking the docks near a perfectly manicured garden. It was a budget meal of cheese and a baguette acquired from the small, but amply stocked grocery store. As we headed out of Roche Harbor we saw a sign for tastings at San Juan Island Distillery, which we certainly couldn't pass up. Delicious gin and hard cider? Sign us up!
Our plan was to head across the ferry to our next island adventure, but the heat of the day was getting to us. A tip from the barmaid at San Juan Vineyards led us to Egg Lake. We were going to be content with just a quick dip in the water, but were greeted by a trio of local young people who were eager to show us their favorite swimming spot. Nothing speaks more highly of the hospitality of the island residents than jumping into a lake holding hands with a gaggle of 22 year olds you just met!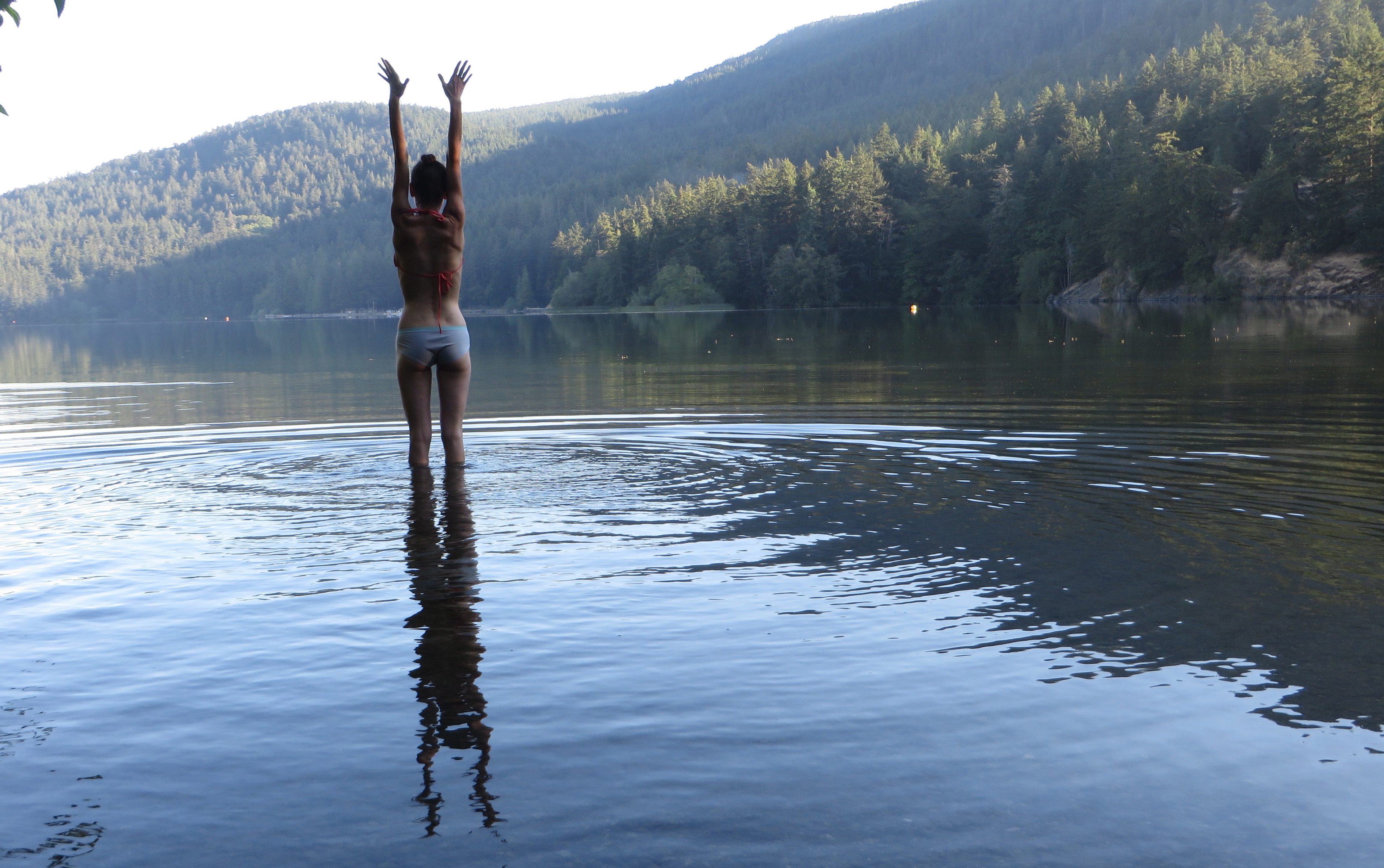 A quick ferry ride later we were on Orcas Island just as the sun was setting. We jetted over to Moran State Park and were lucky enough to secure the very last camping spot (I highly recommend reservations in the summer!). We had a splendid gourmet dinner in the charming town of East Sound at The New Leaf Cafe overlooking Fishing Bay. On our drive to the campground we spotted a couple of playful otters running along the beach. From the lake we could see the full moon with the occasional bat streaming across the starry sky. We fell asleep recounting our ridiculously perfect day.
Alas, every adventure must come to an end. We awoke to the birds chirping and another cloudless sky. After a quick and chilling dip in Cascade Lake, we drove reluctantly to the ferry terminal. Then, as if the universe knew our trepidation of leaving such a beautiful place, we drove around a corner and disturbed a large bird in a gully. Taking flight, the majestic Bald Eagle glided next to our car for a few seconds before it disappeared into the trees. Our jaws dropped. Seriously. Then, even as our ferry headed back to the mainland, we were planning our next trip to the islands.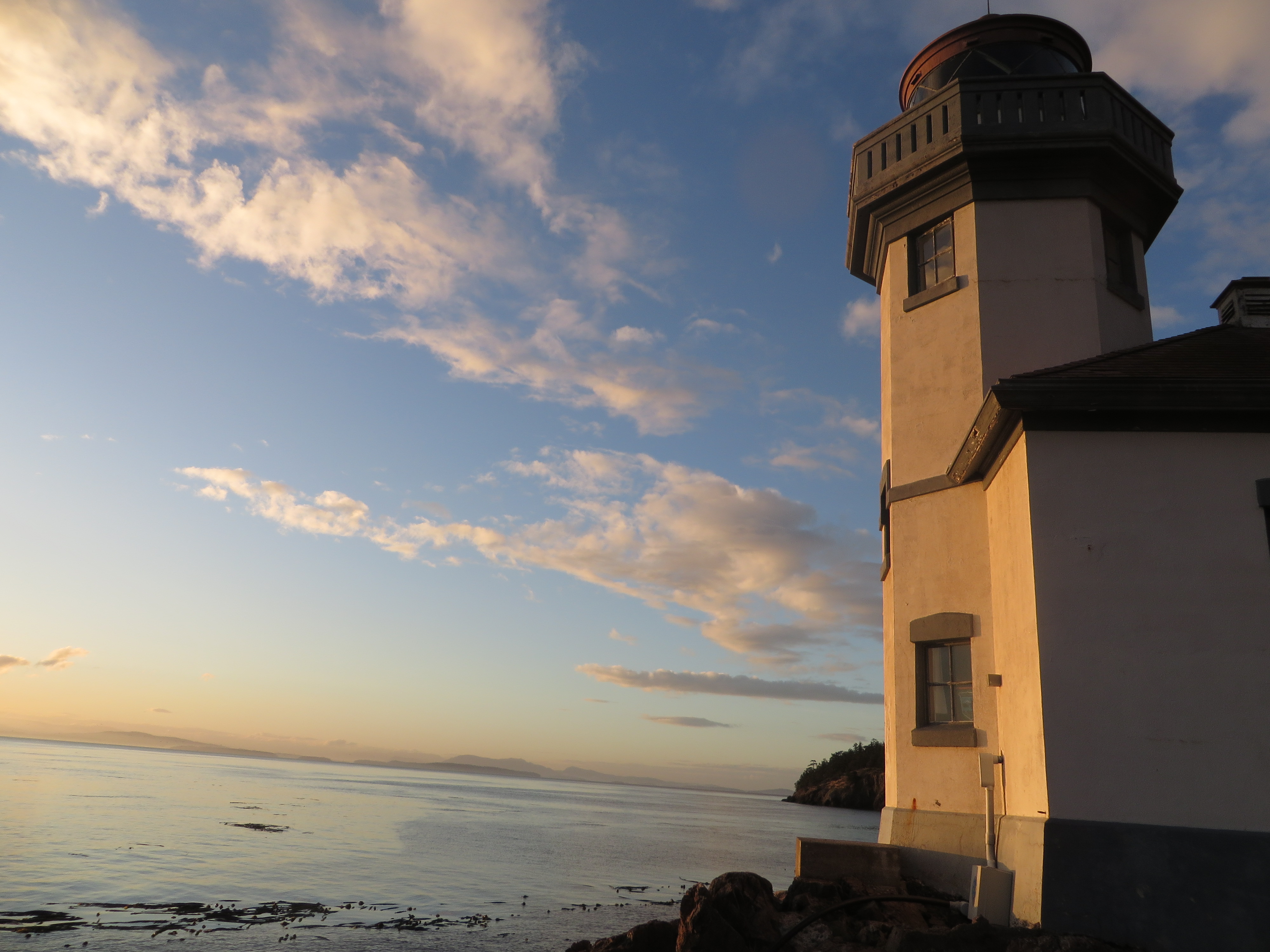 Please respect the places you find on The Outbound.
Always practice Leave No Trace ethics on your adventures. Be aware of local regulations and don't damage these amazing places for the sake of a photograph.