How to Plan a Trip to the Galapagos
Some tips for your once-in-a-lifetime trip to this ecological paradise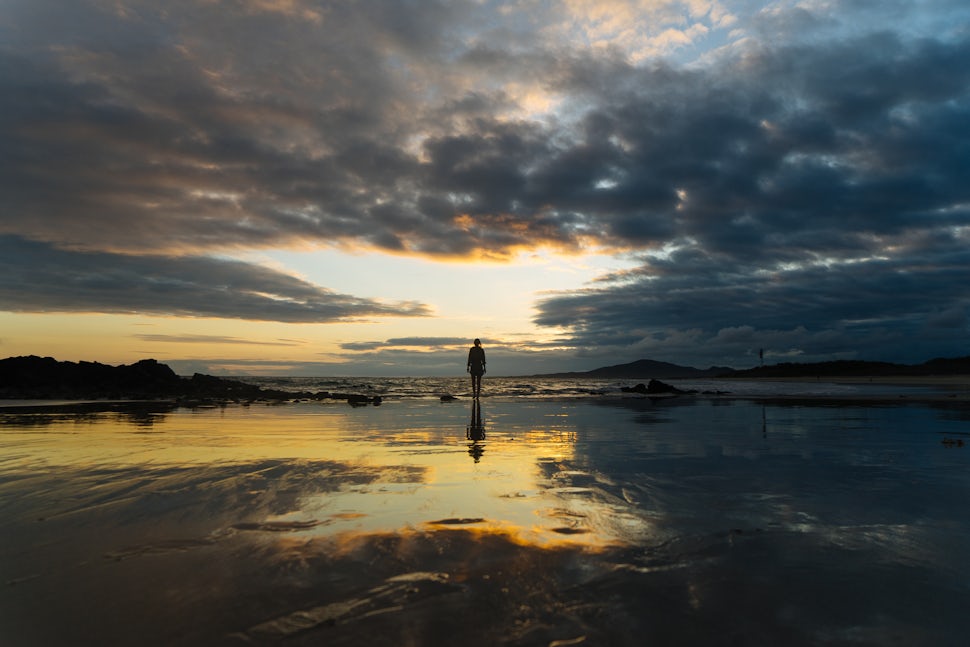 What comes to mind when you think of the Galapagos? Darwin? Finches? Baby marine iguanas being chased across the beach by dozens of snakes and eventually escaping? For me, the Galapagos Islands were almost nothing like what I was expecting. First off, there are towns, and people living on the islands. Plus, the islands are HUGE, and quite far apart (a 2 hr boat ride in between the main islands). I was also surprised at how "economical" it could be. After the flight from mainland Ecuador (which will run you around $450), we were able to find reasonably priced accommodations and food while we were there. It's also possible to spend less money than we did on excursions, but as one tour operator said "You're in the Galapagos. This isn't the place to try and save money." Anyways, here are (my) tips and answers to a couple of common Galapagos questions.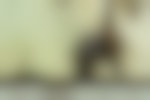 Your first decision: Should I take a cruise or island-hop?
There are 2 ways to explore the Galapagos. Hop on a cruise (usually between 5–10 days), or island hop between the 3 main islands and use day-excursions to explore some of the other smaller islands. In my humble opinion, island hopping is the way to go. Not only are you less tied to a specific itinerary, but you're not killing time on a boat for much of the trip. Overall, if you're more into relaxing and having everything planned for you, take a cruise. If you're more of a self-starter and want to see more varied things, island hop.
Cruises
If you do choose to take a cruise, the best way to book one is LAST MINUTE. Obviously, if you've got the cash, and are worried about not finding your 'perfect' trip, book ahead. But, if you want to save a boatload of money, just get your flight to Santa Cruz, and then wander the many tour shops in town. They're all open late, and will have a variety of last minute cruise options, from Economy Class all the way up to Luxury Class. If you plan on doing this, just give yourself enough flexibility for a tour that might start in a day or two, rather than as soon as you get there. While we were there, we almost hopped on a 5-day cruise for $750 that was normally $2500. You can also check http://www.galapagoslastminute.net/, but prices at the VERY last minute and on the island can plunge dramatically from what you see there.
Island Hopping
This is what we did, and I was very happy with how our trip turned out. There are 3 main islands in the Galapagos: Santa Cruz, Isabella, and Cristobal. Both Santa Cruz and Cristobal have airports, so it's a great way to save yourself some time by flying into one and out the other. Boats between the islands cost $30 each way (plus a few dollars for water taxis at Santa Cruz and Isabella, and a $10 entrance fee at Isabella). Accommodations are easy to come by at all price levels, but you're probably looking at $20–25 a night on the low end. Instead of having a strict itinerary like a cruise, book excursions based on your personal interests and budget. Most full-day trips will run you between $150–170, but there are also plenty of free/cheap ways to enjoy the islands. We were able to book almost our entire week of activities from the same tour operator on Santa Cruz.
Santa Cruz Island
This is the main/middle island in the Galapagos, the location of the primary airport (Baltra) and the most populated. You'll have to go through Santa Cruz to get to either of the other two islands by boat (unless you flew into Cristobal). Puerto Ayora, the main town, has a permanent population of over 10,000 people, and has tons of food, accommodations, and tour shops. It's a lovely little island town, nice without feeling overly touristy. If you do a bit of searching, you can find rooms in town for under $20.
What to do on Santa Cruz Island:
The most popular day trip on Santa Cruz is a full day tour to Isla Bartolome, which includes a short hike with a spectacular view of Isla Santiago and snorkeling. This is one of the classic "Instagram shots" of the Galapagos.
For $30–40, take a bay tour, which includes boating around Academy Bay, where you'll likely see marine iguanas, blue footed boobies, and sea lions. You'll also get to snorkel at Las Grietas, a unique freshwater crack in the island, where you might get lucky and see white tipped reef sharks.
A scuba dive or snorkeling tour at North Seymour Island will run you $100–150. If you've never scuba-dived before, or don't have that many dives, this is the place to go. We saw black tipped reef sharks, eagle rays, sea turtles, and all kinds of fish. A highlight for me was getting dropped off at a beach on Mosquera Island while we were waiting for the other dive group. As soon as I dove off the boat to swim to shore, I was joined by sea lions swimming alongside me in the crystal clear water. It was an incredible experience to swim around in shallow water and have dozens of the curious creatures just swim around me.
The "tortoise ranch", located in the center of the island will run you a pretty penny if you take a taxi. For those more adventurous folks, we'd recommend catching a local bus crossing the island (just tell them you're going to the tortoises). They'll drop you off in a small town, where you can walk a few km to the ranch. BUT, we found that we didn't even want to go to the ranch because the tortoises were literally EVERYWHERE in the highlands. They'd just be wandering on the side of the road! You can either walk back towards town to catch a bus or hitchhike back.
The Darwin Institute is a short walk from the center of town and features exhibits, and turtle breeding areas. It's free, but honestly not super interesting.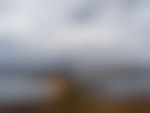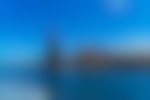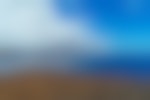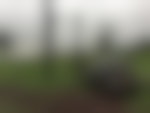 Isabella Island
Probably the least visited island, Isabella has a decidedly different vibe than Santa Cruz or Cristobal. It's the largest island, but the town has the vibe of a sleepy, quiet, beach town. Dirt roads, a small central area and less accommodation make this feel oddly like your own private island. The beach here is by far the best out of the populated islands, miles of white sand with hardly anyone around. If you're looking for an incredible place to stay (and you've got the cash), check out Iguana Crossing. It's a beautiful hotel right on the beach, with ocean views, a pool, and great food. DON'T FORGET: bring a bunch of cash with you, you won't find any ATM's here.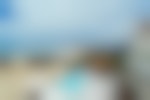 What to do on Isabala Island:
Snorkeling at Concha de Perla, a little cove that is walking distance from town, is the best bang for your buck. Rent some snorkel gear in town for $5, and you can see sea turtles, sea lions, marine iguanas, and fish, all in a short swim.
A day tour to hike around the Sierra Negra volcano is an experience I never expected to have in the Galapagos. You'll hike up to the second largest caldera in the world (which is an incredible view), and then out into the lava fields. It really looks like another planet out there, and not a landscape I ever though was in the Galapagos. If you book this tour on Isabella, expect it to cost $40–50, more if you book early from Santa Cruz.
A half day tour to Islote Las Tintoreras includes a guided walk around these small isles just offshore, where you'll see tons of marine iguanas, sleeping sharks, and then a long snorkel session, likely with sea turtles, fish, and more. It'll run you about $50.
For more budget activities, walk all the way down the beautiful beach to a series of small coves. I'm not joking when I say it really feels like a private beach, there just aren't that many people here.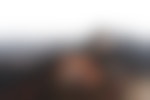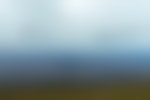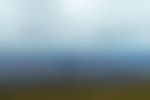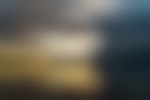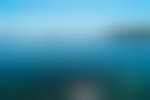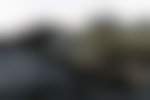 San Cristobal Island
Cristobal feels a little bit like the middle ground between the 3 islands. A medium-sized town, with a slightly less touristy vibe than Santa Cruz, and plenty of free on-island activities. Sea-lions are EVERYWHERE here. On the docks or on the beach, you're sure to see one just seconds after you step off the boat.
What to do on San Cristobal Island
The highlight tour on Cristobal, and possibly the Galapagos, is Kicker Rock (aka Leon Dormido aka The Sleeping Lio). This rock formation rises out of the ocean a 45min boat ride from the main town. It features two giant splits in the rock that have created channels you can snorkel through. There are two types of Kicker Rock tours, an "around this island" tour, that circles San Cristobal with a stop at Kicker, and one that visits a beach near Cerro Brujo before heading out to Kicker. I'd recommend the latter. You'll have time to explore and snorkel on a beautiful beach, have lunch, and then head out to the main event. Snorkeling at Kicker Rock is both exhilarating and incredible. It's in the middle of the ocean, so big swells and currents are possible. You'll get to snorkel first through a small channel in the rock no more than 10 ft wide (where we were joined by 2 playful sea lions). Following that, you'll swim through the main large channel, looking for hammerhead sharks, white and black tipped reef sharks, galapagos sharks, sea turtles, myriads of fish, multiple types of rays and more sea lions. It was hands down one of the coolest things I've done EVER.
Playa Loberia is a popular short hike to a nice beach. Be sure to bring water, because the hike can be hot and draining. It's a beautiful beach, but still not as nice as Isabella, in my opinion.
Other island activities include hiking to Cerro Tijeteras, El Junco Lake, or Punto Carola and Playa Cabo del Horno.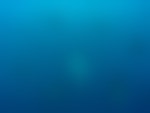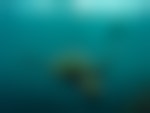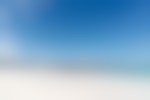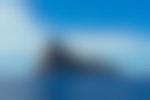 My recommended (see it all island hopping) itinerary for the Galapagos:
This is almost exactly what we did, and I feel like we got an excellent and varied trip to the islands. If you want to relax more or take a little less time, I'd probably recommend only doing Santa Cruz and Cristobal, even though Isabella is nice. You'll have more opportunities for different trips on those two islands.
Day 1: Fly into Santa Cruz and 'figure out' your plan, maybe book ahead for Bartolome/Kicker Rock, visit the Darwin Center
Day 2: Take a boat to Isabella Island, go to the beach, snorkel at Perla Concha or do a half day tour
Day 3: Isabella Island, day tour of the volcano
Day 4: Take a boat to Santa Cruz, relax, go see the tortoises, or take a bay tour
Day 5: Day tour on Santa Cruz (Bartolome, North Seymour, or Pinzon)
Day 6: Take a morning boat to Cristobal, explore the island
Day 7: Cristobal, Kicker Rock tour
Day 8: Fly home from Cristobal
General Costs in the Galapagos
Flight to the Galapagos (round trip): $450
Inter-island transport: $30 each way
Full day tours: $130-$170
Half day tours: $40–70
Accommodation: $20 and up (you can get cheaper if you search around)
Food: $15–30/meal, eat cheaper by getting away from the water and into the 'local' part of town. Lunch is included in full day tours. You can also bring food from the mainland, just no invasive seeds/fruit/vegetables.
We want to acknowledge and thank the past, present, and future generations of all Native Nations and Indigenous Peoples whose ancestral lands we travel, explore, and play on. Always practice Leave No Trace ethics on your adventures and follow local regulations. Please explore responsibly!
Do you love the outdoors?
Yep, us too. That's why we send you the best local adventures, stories, and expert advice, right to your inbox.