EXCLUSIVE: Area man visits popular spot - doesn't post on social media about how crowded it is
We chatted with Phileas Fogg, self described lover of the outdoors and world traveler who recently visited Horseshoe Bend and (in a wild twist) didn't post a manifesto about how "influencers" are ruining the outdoors.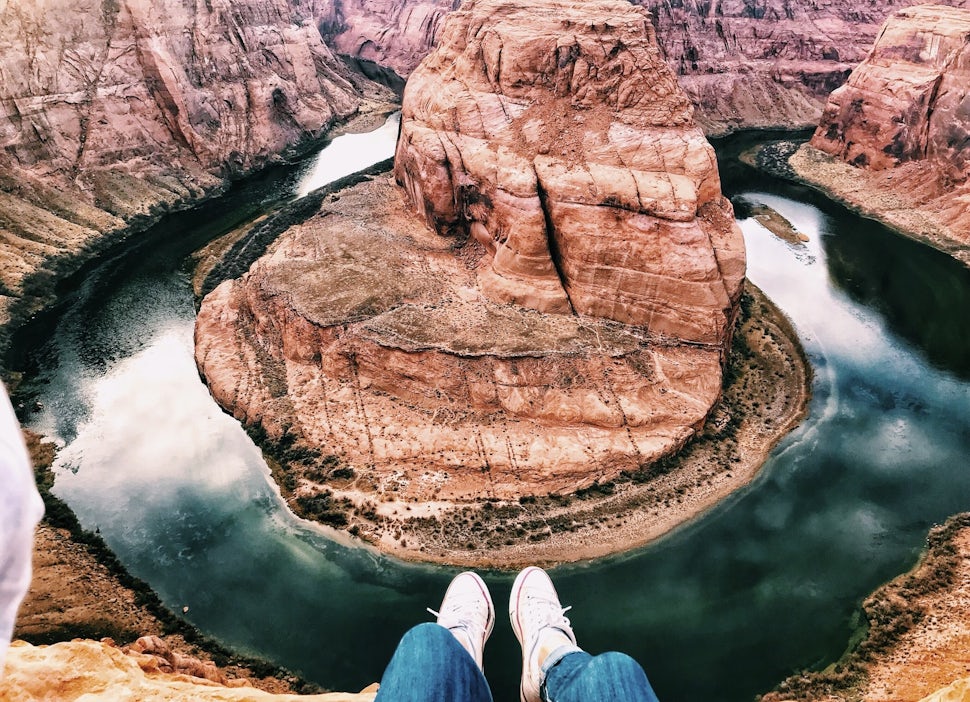 Outbound: Phileas, thanks for joining us today.
Phileas: Happy to be here.
O: You recently visited Horseshoe Bend, which has become more significantly popular in recent years, even to the point of building a visitor center and additional parking. Which influencer made you decide to go?
P: Sorry, what?
O: Which influencer influenced you to visit Horseshoe Bend?
P: Uh, I don't know. I was on a road trip to visit the Grand Canyon and some of my friends recommended catching Horseshoe Bend at sunrise. I guess that's influence?
O: Interesting. So, the real story here is that you went, took photos and didn't post about how crowds are ruining the outdoors -- why is that?
P: Well, I'm originally from California and my dad once told me that you can't complain about the traffic, you are traffic. I guess in the same vein, I can't really complain about the crowds because I am part of the crowd.
O: But don't you worry about such hidden gems getting overrun by tourists because of social media? Wouldn't it be better if they had to do more research to find these amazing places?
P: A hidden gem? Horseshoe Bend is 30 seconds off the highway. It's kind of hard to imagine a world in which this place didn't get popular. It's a beautiful view that takes almost no effort. Perfect for the drive-by tourists.
O: Right, and those types of people definitely don't belong in the outdoors.
P: Sorry, I'm confused. Don't you guys support public lands advocacy and usage? Seems to me like there are definitely improvements to be made, but more people having access and experiencing the outdoors is a net positive. Sure, some of these people are there just for a photo, but others are just starting on a journey that might lead them into more and more outdoor pursuits -- as well as awareness of issues surrounding conservation.
O: But some of those people are littering, not respecting the outdoors, and taking selfies. I think we have a some footage here of what's happening at Horseshoe Bend.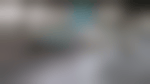 P: I mean, c'mon. We're talking about two different things here. Sure, anytime you have a popular place with tons of visitors, there are going to be a few bad apples. People litter everywhere, not just in the outdoors, and that's shitty. You can pack out trash from places, encourage responsible recreation, and let people know that's not ok. But I also heard another guy there complaining about someone taking a selfie. I think there's a difference between wanting people to respect places and complaining about people in general. Honestly I feel like most of the time people are just complaining about people who aren't experiencing the outdoors in the same way as themselves.
O: An interesting perspective. But don't you think it would be better to go back to a time when people had to research, stumble across, and discover new places?
P: Like before google? I looked up information on it and Horseshoe Bend has 16 million results and 13k reviews on TripAdvisor. Plus, I'm already aware of what spots are popular, so when I'm really looking to get away I do that kind of research myself. For example, I recently watched a sunrise on the north rim of the Grand Canyon, which gets far less traffic than the south, and it was an incredible experience. Why would I push the expectation of research on other people? I don't know, I think it's pretty cool to see more people of all backgrounds, colors, shapes, sizes, genders, starting to explore these places more.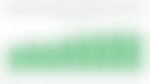 O: I see, so your thesis is that more access increases the diversity of people in the outdoors, which is a good thing.
P: Yeah, pretty much. That's not to say that with increased popularity come lots of real, serious, issues that need to be addressed. But there's a difference between complaining about crowds and discussing public lands management and policy. Our parks are severely underfunded, which makes it hard to hire personnel or do additional development to handle increased traffic. There are people who don't respect the outdoors, but that's been happening forever -- complaining on instagram or knee-jerk shaming people (who honestly might not know any better, or be willing to learn) to score internet points doesn't help educate or change that behavior. There are also important conversations to be had around permits to manage visitation, preparedness of visitors, and more. It's a process, and I don't think that the solution isn't that "new" people shouldn't be welcome.
O: It's almost as if you're saying that it's a complicated issue that deserves a discussion with nuance, instead of blaming everything on influencers.
P: Wild thought, right?
O: Certainly. We'll have to think about that, but it still seems like a lot more work than posting on instagram about not geotagging. That's much easier to fit into our schedule.
P: Yeah maybe, but change is hard.
O: Well, we'll definitely take that under advisement. Thanks for chatting with us today, it's been enlightening.
P: Likewise, I suppose.
Next Steps (there's a Part II)
This post is obviously satire, but the next step is to read and then discuss real things you can do (not satire) here in Part Two.
We want to acknowledge and thank the past, present, and future generations of all Native Nations and Indigenous Peoples whose ancestral lands we travel, explore, and play on. Always practice Leave No Trace ethics on your adventures and follow local regulations. Please explore responsibly!
Do you love the outdoors?
Yep, us too. That's why we send you the best local adventures, stories, and expert advice, right to your inbox.